A person's life shouldn't be compartmentalized, though it often is. No double, triple, quadruple lives. No different compartments: when you're with the family, at work or in your parish, at the sport center, school or university.
The "culture of unity", born from the charism of unity can lead a person to the full realization of his human potential within the light of principles that are contained in the Gospel. This unitary way of living must obviously be reflected in each of the areas in which an individual person finds himself living and acting.
In 1968, Chiara Lubich wrote: "Love is light and, like a ray of light that passes through a drop of water, it unfolds into a rainbow of colors for us to admire. All the colors are light and they, in turn, divide into an infinity of shades. And just as a rainbow is red, orange, yellow, green, blue, indigo, and violet – Jesus' life in us could be said to have different colors, to be expressed in various ways, each different from the other.
«For example, love is communion, it brings us to communion.
Jesus in us, who is Love, could work communion.
Love is never closed in on itself, it is diffusive by nature.
Jesus in us, Love, would irradiate love.
Love elevates the soul.
Jesus in us would raise our soul to God; that's what prayer is.
Love heals.
Jesus, love in the heart, would be the health of our soul.
Love gathers people in assembly.
Jesus in us, since he is Love, would unite our hearts again.
Love is a font of wisdom.
Jesus in us, Love, would illuminate us.
Love brings the many into one; it is unity. Jesus in us would meld us into one.
These are the seven principle expressions of the love that we feel called to live, and this number seven signifies something infinite."
Daily Life
By drawing on the Gospel, we ourselves can become generous sources of love for everyone.
[more]
The personal testimony of Del de Sousa from Macau, regarding her participation at Genfest 1980 held at Flaminio Stadium in Rome, Italy, which was entitled "For a United World".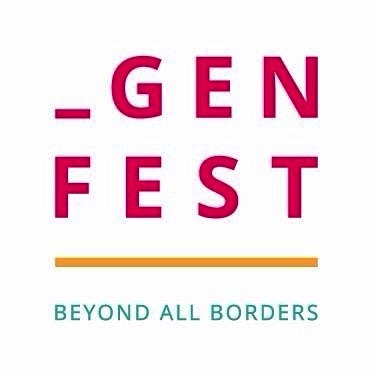 [more]
Human weakness is undeniable, but it is in weakness that we experience the power of the Lord.
[more]
Articles

A teacher and ex- national hockey player, together with the Focolare community in Mumbai to which she belongs, gathers families and young people giving them the hope of a better future.
[more]

On the 10th anniversary (2008-2018) of the death of Focolare's founder, the Movement is highlighting the contribution made by the charism of unity in the field of social responsibility.
[more]

On the occasion of the 10th anniversary of the death of Chiara Lubich (14 March 2008-14 March 2018), the Focolare communities worldwide are preparing to celebrate it by renewing the commitment to inculcate the "charism of unity" in society.
[more]