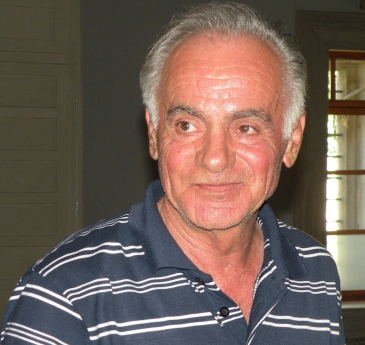 "A man of great moral stature and exceptional culture: it was a pleasure to have known him!" Countless comments like this have been arriving from around the world ever since his death, from people expressing gratitude and testifying that every encounter with Azir was a "moment of God".
A native of Kosovo, a teacher, husband and father of three children, Azir Selmani  was the first Muslim to embrace the Focolare Movement in Skopje, Macedonia where he had gone to live because of political reasons.
Azir himself recounts: "In 1990 I had a class full of Muslims, only one student was Catholic and I felt like I had to protect him. To show their gratitude his parents invited me to be their guests the Mariapolis in Slovenia. Among those people I began to ask, who are these people? I tried to open my heart a little more, and love slowly changed me. On the last day [of the Mariapolis] I mustered up the courage to stand in front of a hall filled with 300 people and admit that through them I had encountered love, the One God, the All-Powerful! In God's light I saw all the failures of my past. I was sorry for all those generations of students to whom I had explained that the greatest power in the world was the atomic power; whereas, now I was convinced that the greatest power is love. Little by little a new life began to open before me. I began to read the Koran and to know God. I tried to convey my experience to colleagues and friends, and quite soon there were twenty of us Muslims who wanted to follow the Movement."
Azir opened his home for for Focolare gatherings and was always open to dialogue and sharing his testimony. He would always offer to translate Chiara Lubich's writings for the Albanians. Touched by the witness of Azir and his wife, Bejije, couples who were having relationship problems would turn to them and Azir and his wife would accompany them along the path of reconciliation with gentleness and wisdom.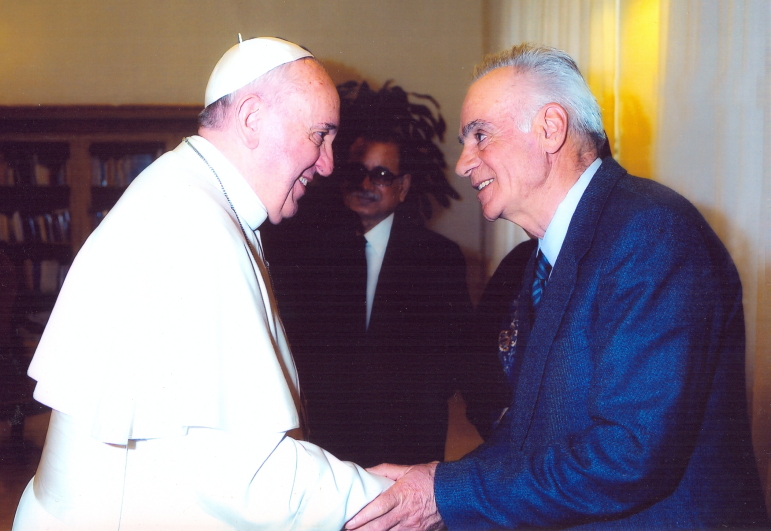 Azir and Behije took part in several Focolare interreligious gatherings both locally in their own country and also at the international level. Through these meetings Azir formed relationships of unity and friendship with people from around the world. He met Chiara personally in Rome, and shared his deepest sentiments with her. His letters always began with the words: "Dearest Mamma, freely and joyfully I write to you   . . . I can never thank you enough. . . In one of those letters he confides to her: "during last Ramadan I did a close reading of the Koran and the Gospel. I'm more and more convinced that Islam and Christianity hide a common treasure that still needs to be discovered through our goodwill and our love." In 2007 he responded immediately to the invitation from Chiara to make a pact of mutual love with her and with all the Muslims of the Movement, "so that we can be able to experience," as Lubich wished they would, "God present amongst us. It is God who will bring us along the path of unity."
Seeing the effects of the courageous and enriching communion that is practiced in the Movement, Azir testifies: "I can say that Chiara's dream is becoming a reality." He never contented himself with mediocrity and diversity never frightened him. On the contrary, he always wanted to face it, convinced that he would find seeds of the Truth everywhere. At one 2014 symposium in Rome, Azir managed to greet Pope Francis personally: "My dream in life just came true!" he happily remarked.
For the last six months of his life Azir battled the illness and never wavered in living for unity. And living up to his exquisite sensitivity to others, he never once refused a visitor and every visit turned out to be a most sacred moment. He was a true seeker of Freedom, the Essential, the Eternal, the Truth, and his words on these universal values will remain forever in the hearts of his listeners.
This "master of dialogue", of deep insight and broad horizons, with the soul of a poet has left us many letters, writings, poems about mercy, Mary of Nazareth in Islam and about Islam's contact points with Christianity.