While studying medicine in Padua, his hometown, Giorgio Marchetti, nicknamed Fede, met a student from Trent who was studying at the same university. She was one of the first young women to begin the adventure of unity with Chiara Lubich. Giorgio was diocesan director of the Catholic Action Group, but did not hesitate to confide his constant hesitancy and doubts regarding the faith and doctrine. On day, while with a friend she spoke to him about the Gospel, Giorgio objected that he already knew all those things. "Okay," she shot back, "but do you do them?" He was blown away.
From then on, he says, his search shifted "from books to life". He decided to visit Trent to know not only first women but also the first men focolarini. While there he learned that Gino Bonadimani who was Paduan, was also studying in the same department of the university as he, and that Gino was preparing to become a focolarino.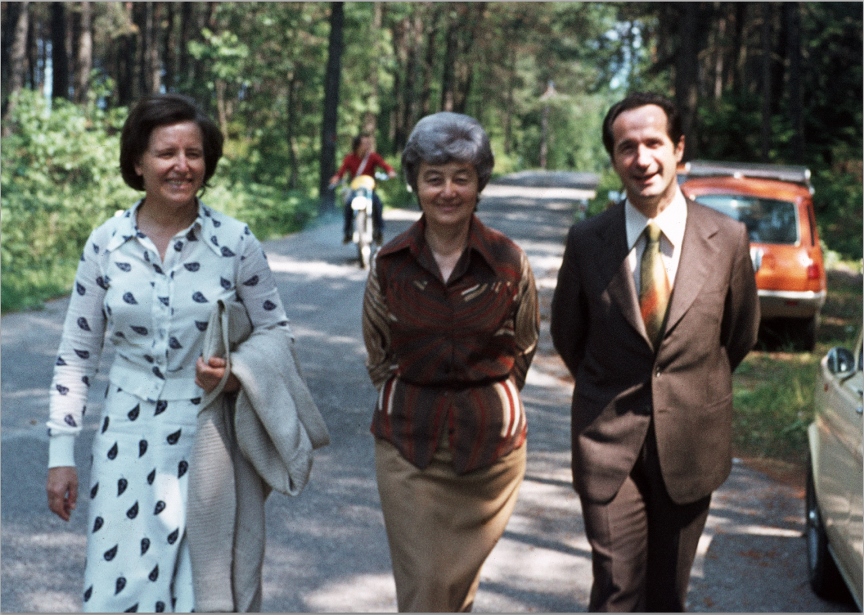 The same call would begin to take root in Giorgio's, even though he continued to nourish doubts about God's existence. In the summer of 1952 during one of the first Mariapolises, he opened his soul to Chiara. With the Gospel in hand, she read to him what Jesus says to Martha in the passage about the raising of Lazarus: "I am the resurrection and the life.Those who believe in me, even though they die, will live, and everyone who lives and believes in me will never die. Do you believe this?" (Jn 25-26). "So," Chiara told him, "take this as Word of Life: "Do you believe this?". And she suggested to him that if the doubts returned, he should repeat Martha's words: "Yes, Lord, I believe". Everything became clear and simple during that conversation with Chiara. He was suddenly surprised to realize that he had the faith. He was soon nicknamed Fede (Faith).
As soon as he graduated with full honours, Fede entered the focolare in Trent. He began work as a dentist, as he would continue to do when he was transferred to Rome. When he was drafted into the military service, he reported to Florence where he skipped breakfast each day in order to attend Mass. After a few months several of his colleagues joined him for Mass each morning. Even though he was serving in the military, he continued to assist the community that was forming in Tuscany. He did the same when he was transferred to Trapani in Sicily. Along with military service and working for the Movement, he began to study philosophy.
In 1961, he moved to Recife, Brazil. From the focolare window he could see a large expanse of mocambos, very poor shacks made of metal, wood and cardboard. "I would have liked to go and live with those people," he later said, "to do something for them, perhaps as a doctor," rather than lay the foundations for the nascent Movement that would later produce countless social projects in Brazil and throughout the world.  In 1964 he was ordained to the priesthood in Recife. At Christmas 1964 Chiara called on him to help in the building of the permanent Mariapolis in Loppiano near Florence, Italy. For Fede and the twenty young men who joined him from around the world as they prepared to enter the focolare, it was a period of "unforeseen events, progress, setbacks, but also laughter and lots of joy; and then of wisdom, prayer and contemplation."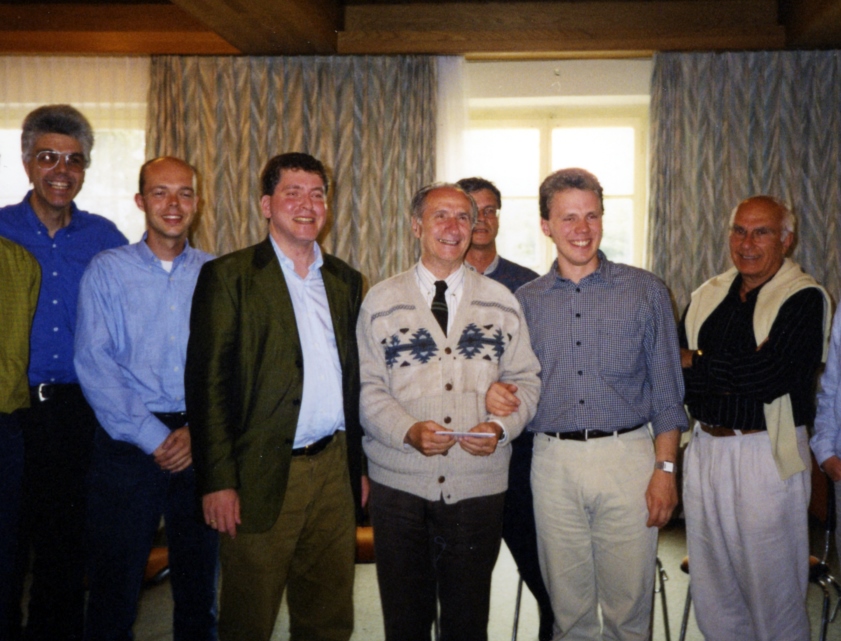 Former head of the Section of the Focolarini from 1957, he returned to that task in 2000, a task that he carried out with dedication. He gave special attention to the married focolarini and the particular nature of their vocation. While strongly dedicated to others, Fede – with his scholarly attitude – did  never failed to delve into a variety of disciplines. From 1995 he was a member of the Abba School, the Movement's Centre for Interdisciplinary Studies where he offered his expertise in the field of ethics, but also philosophy and psychology.
In the final years, with his health problems, a period began that Fede loved to describe as "one of the most beautiful periods of my life, so much so that I often find myself saying to Jesus: 'I never knew that old age could be a beautiful adventure like this!" It was characterized by an "ever deeper and more intimate relationship with Jesus." When people asked him how he was feeling, he would answer: "physically bad, but spiritually beautiful!"
Fede's legacy is certainly his unbreakable faith in God and in the charism of unity. His legacy is certainly that of a wise and efficacious builder of a work of God – the Focolare Movement, which he helped to develop and to make visible and active in the Church and in the world.