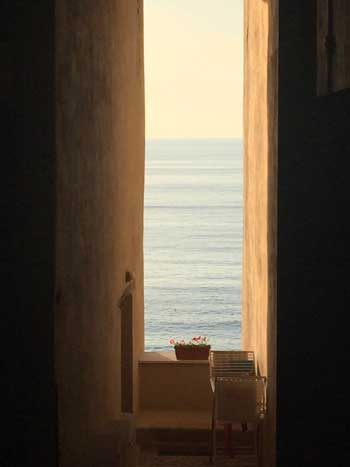 5,000 kilometres. Three architecture students from Colombia, a list of places, people from Italy and Malta, landscapes and experiences to confront themselves with, preferring the less renowned sites. "These were the ingredients of a tour inspired by the Grand Tour which led the new graduates to Italy, to learn onsite, touch with their hands, and make a direct experience," explained the Italian architects and project coordinators, Lole Parisi and Mario Tancredi. They also revealed the origin of the name, Habitandando (Learning Along the Way), with a journey as the method and the territory as classroom, that took place from 29 June to 16 July: "Abitare, which means possessing in a sense, and andare, that represents the short-lived moments in wandering through the territory to acquire, in order to comprehend, and travelling as a learning procedure."
The trip, created by Dialogue in Architecture together with the travelling workshop of Bogotà's La Salle University, with which there has been an ongoing cooperation, had an academic but also experiential feature. The stages of the route also reached Catania, where a group of architects and engineers was working on a huge project – guided by Paolo Mungiovino – for the recovery of an old historical building: the former Crociferi Convent, in the heart of the old city centre which will act as an Egyptian Museum, thanks to an agreement with the museum of Turin.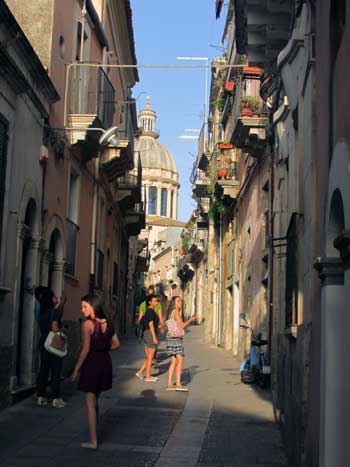 In Chiaramonte Gulfi (Ragusa), after a warm welcome in the presence of the Vice Mayor and some Municipal Councilors, they were introduced to the experience of the Fo.Co Cooperative at the core of the current challenges of Sicily, and to even more: the arrival of the migrants and refugees. «There we learned how to reconcile love for one's own land, with the challenges of integration carried out in a widespread and attentive manner. It was a real lesson on dialogue,» Mario and Lole recounted.
In Calabria, the guide was Maria Elena Lo Schiavo, Vice Mayor of Marina di Gioiosa Ionica: «With her simplicity she showed us the well-known determination of these people who say "no" to the Mafia, and "yes" to personal commitment, with positive outlooks. Anna Cundari, architect of Cosenza, lead us instead deep into the heart of the National Pollino Park amid villages at risk of abandonment, allowing us to meet people who, for love of their land, say their own "yes" with force and generosity, restoring and rebuilding often with their own hands, houses and shrines, and with these, also a bit of the spirit of this land.»
In Pescara, the students and teachers of the Annunzio University, inspired by the force of the social impulse of the Bogotà University, undertook a difficult path in one of the huge, downgraded districts of the city on the Adriatic Sea, inhabited by Gypsy ethnic groups and immigrants, involving also the schools and associations.
«In the list of encounters during this 15-day journey – the organizers conclude – there was much more but in short, we feel that we had tasted "beauty" which, apart from the aesthetic values, highlighted the relationships between people and the territories.  It was thus because of this that the beauty of landscapes, villages and cities were "lit up" also by the relationships, dialogue, and upholding of good practices which still so many people  are able to set into motion, without clamour.»
Maria Chiara De Lorenzo