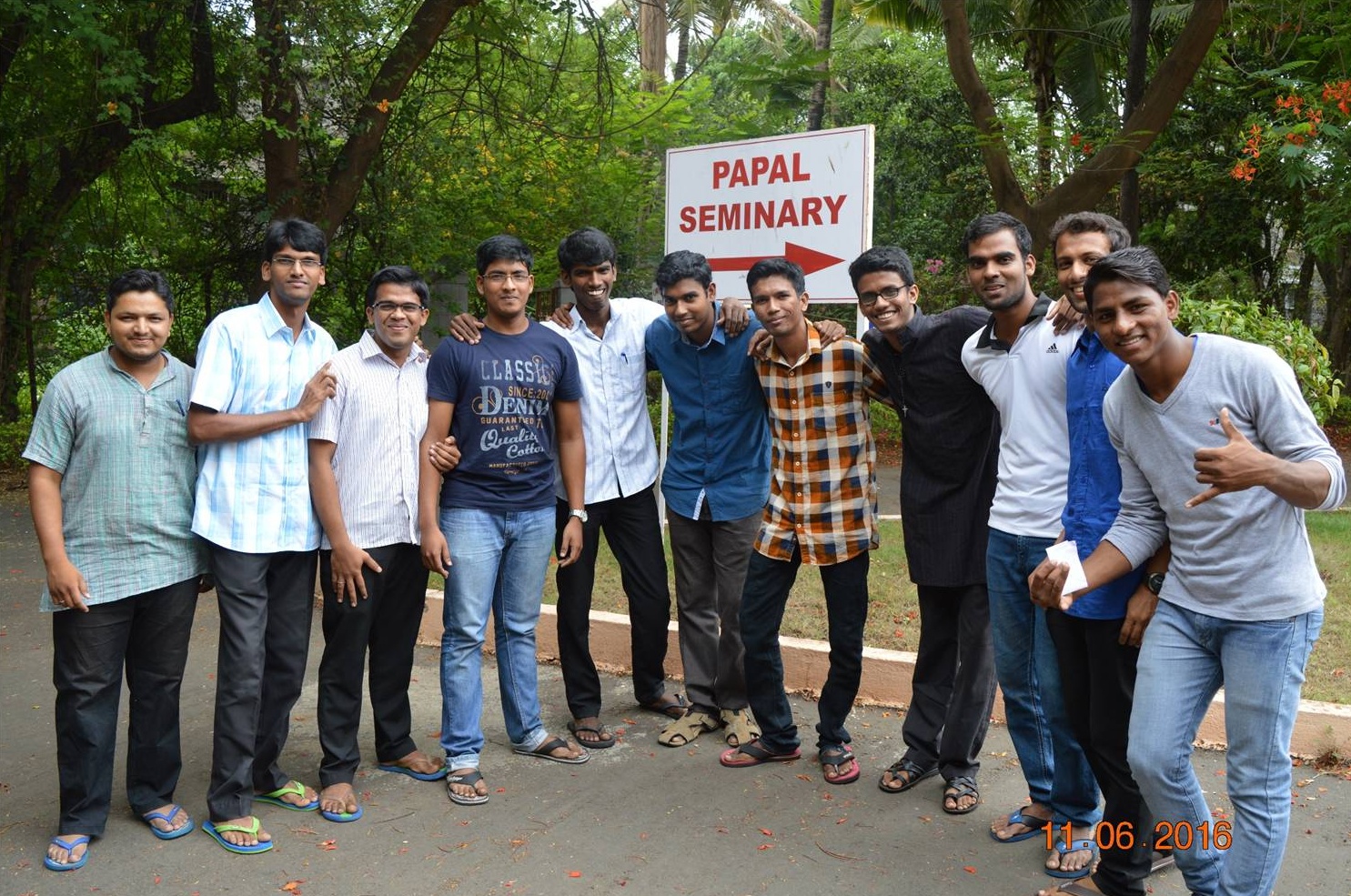 "I learned to be open and not to sweep the dust under the rug," remarked one seminarians who had attended the workshop on group dynamics based on the Focolare's spirituality of unity.
"I realized that I have to think positive in all that I do," said another one with great enthusiasm. The spirit of these young men is striking. It is also surprising that in India – a land with thousands of rites and divinities, a land of Hinduism and Buddhism – there should a Catholic seminary with so many young men.
The Focolare's relationship with the Pontifical Seminary of India goes back to 1980. Since then, focolarini on various occasions have been invited to present their spirituality to the seminarians. Many of those seminarians who moved on to become priests and bishops continued to promote the communitarian dimension of the Christian message, which is not always easy to do in their pastoral ministry. In 2016 they asked the Movement for a three-day workshop on group dynamics.
It was the first time that the focolarini in Mumbai were faced with such a project, but they accepted the challenge. With a team of 12 men, women, experts from the fields of psychology and relationship, they got to work at putting together a programme for seminarians. It was a demanding task, because of the diversity of cultures among the seminarians who came from all over India, and also because of their different courses of study: from high school to philosophy and theology. The goal of the workshop was to provide the seminarians the tools they could use to help create a community. They had been asked to draw on those elements of Focolare spirituality that have to do with interpersonal relationships: "making ourselves one" with the other; deep listening; the pact of mutual love; sharing experiences of living the Word; giving priority to relationships. These tools were presented from the point of view of psychology and interpersonal relationships through a mixture of brief reports, roll play, testimonies of lay people and clergy and applying the tools to their own lives.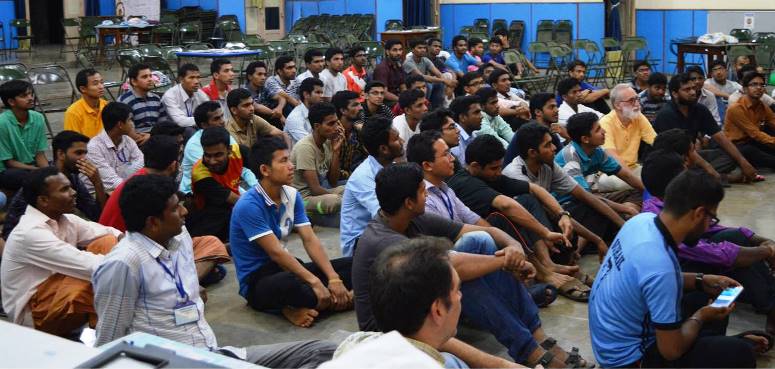 Right from the start the workshop was enthusiastically received and supported by the lively participation, which helped to make the passage from "me to us" that the young men were trying to make. Such a process will be very useful to them when they return to work in groups, and when they will be called upon to start up and conduct groups of other people. It will enable them to put into practice that culture of encounter that is so underscored by Pope Francis. Father George called the workshop "an authentic experience of God among the people."   
The intuition to translate the spirituality into life, and the ideas into daily life, turned out to be a winning idea. This is confirmed by the abundant feedback that was written by the participants: "I can everything, but under one condition: that I'm always attentive to the others."
"The encouragement to put the Gospel into practice and not only study it, provoked a radical change in my life." "This workshop has turned out to be a springboard for my vocation and my way of interacting. The other people's stories were a great lesson for me."
"It was an extremely fruitful experience of training in being communion. New paths have opened before us. It's a grace to be able to offer the spirituality of unity in the current social context."