«I woke up this morning, 1 January, ready to live this day and year which was just dawning – wrote a friend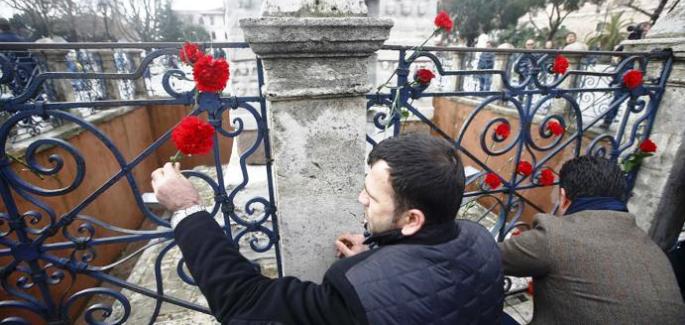 from Istanbul – and the first news that hit me was that of the attack in the Reina Club Disco in the night. The immediate sense of pain and bewilderment: It can't be true!!!
After a few hours I read the word of life of the month: "If we have really experienced His love, we cannot but love in turn, and step in with courage, wherever there is division, conflict, hatred, so as to bring harmony, peace and unity. Love enables us to launch our hearts beyond the obstacle…." This is precisely said for me, for us, who want to continue believing and live for universal peace and brotherhood. The wishes we exchanged during the day with many friends are pervaded with a mixture of discouragement and hope.
No! We will not allow ourselves to be overcome by those who want to make us think that peace is a utopia. And from all over the world, many people make us feel that we are not alone».
And it is really true: they are not alone. Though bewildered for the enactment of so much unjust violence, we are in fact, not alone in facing the challenge to work each day for the advent of peace.
We want to respond to the appeal of Pope Francis, expressed in his message for the World Peace Day we have just celebrated:
«In2017, let us undertake the commitment, with prayer and action, to become people who have banned violence from their hearts, words and gestures, and build non-violent communities that take care of our common home».