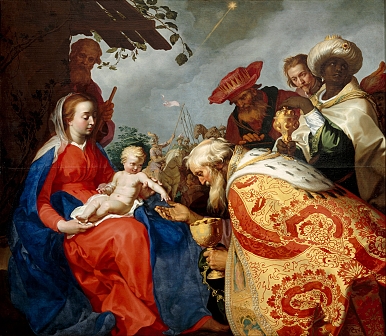 "Lord, this Christmas we entrust to You all the ones who seem far from You, the many who were once close to you but no longer are because of all the evils in the world that have taken them away from You. They don't know You, but search for You with pure and sincere hearts. They don't know that one day, one sweet day, You appeared on this earth as a baby.
This Christmas, Lord, we entrust to You especially the ones without faith. We entrust them to You so that a ray of your Light might make its way to them, that because of their sincerity and good will the star that leads to You might shine at least for a moment so that they too will know the joy of those who acknowledge and love You.
We entrust to You those who seem far from You, Lord, because we know that it was especially for these that You became a child."
Chiara Lubich, E torna Natale …, (Rome: Città Nuova, 2007), p. 59-60.