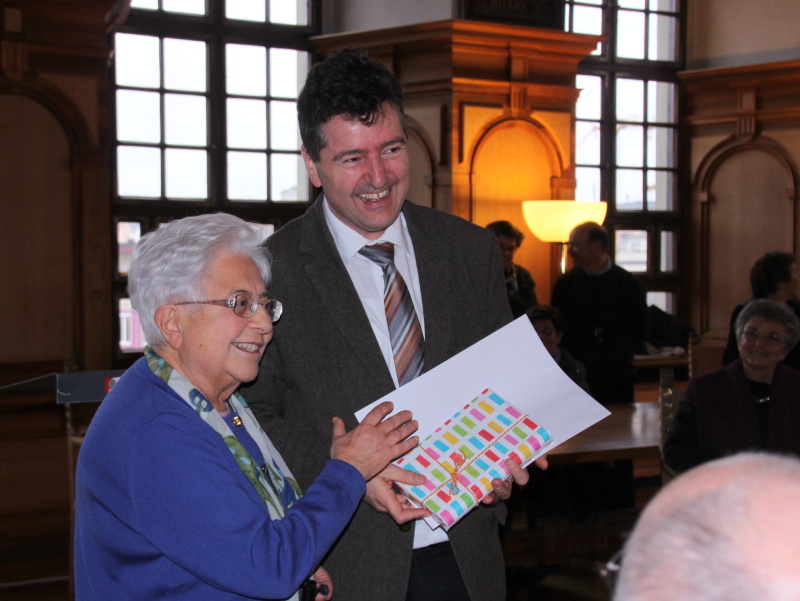 Why was such a Declaration necessary?
The need was born from within because of the fact that we're here in Ottmaring where the ecumenical testimony is so obvious with two communities who live here permanently – one born inside the Catholic Church and the other inside the Evangelical world. Each of them includes members from different Churches. This also urges a concrete commitment on the part of the Movement, that it spreads around the world, that it doesn't remain here.
To whom is the Declaration addressed?
It's a commitment made in the name of the Movement and therefore addressed primarily to the Movement, to remind it of the value of ecumenism, that is, of the value of giving witness together to what already unites us in order to accelerate the march and overcome the obstacles. In the Movement we're all called to live this, and now we want to take more responsibility in doing so. There can't be a single person in the Focolare who, after hearing this Declaration,  can think in good conscience before God that the task of ecumenism only regards those lands with Christians from different Churches, but not their country, that it is of no personal concern to them, because they're fine in their own Churches and not interested in such things.
What should change in the Movement starting tomorrow?
I think we need a change of heart, to begin to think ecumenically. We need to begin thinking that any neighbor we meet – whether they're from my Church or another, belongs to the Body of Christ, to that Body that Christ gave His life. He and she are therefore my blood brother and sister. So, whatever interests them interests me. Whatever makes them suffer makes me suffer. Perhaps it will only be a matter to pray for it, when we can't do anything else. But praying is not enough. It is necessary to be interested in all Christian brothers and sisters. With all the opportunities for contacting people today, it will be easier and easier to meet and talk, to welcome people that are not from our Church. And we can only welcome them as our brothers and sisters who belong to the Body of Christ. Only if we welcome them in this way, will we then be able to accept those who do not belong to the Body of Christ in the strict sense, because they don't share in the Baptism that is unites Christians.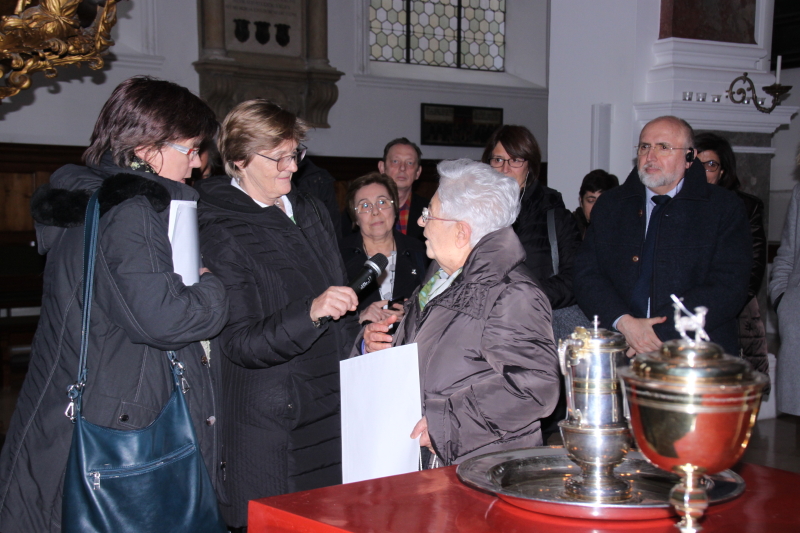 A commitment of the heart that becomes a public witness?
Today it no longer makes any sense for Christians to present themselves fragmented. They already have little impact, and we'll influence less and less if we aren't united in bearing witness to the one Gospel, the command to love one another. If we Christians don't know how to give this witness, the world will never be able to meet God, because it won't be able to meet that Jesus who is there wherever two or more Christians are united in mutual love. If they do meet them, then the faith will be born in them. They'll change their attitudes, their behaviors, the search for peace will change along with finding just solutions and the commitment for solidarity among peoples.
What is the main point of the Ottmaring Declaration?
The appeal made at the meeting on October 31st in Lund, Sweden. It was an extraordinary event that perhaps we haven't fully grasped it. As a Movement we've seen the need to bring out the spirit of Lund which was summarized in the Joint Declaration that asks for us to grow in mutual trust and in common witness to the Gospel message of God's love for the human family. This is our absolute commitment. We saw an important gesture being made in Lund by the leader of the Catholic Church and the World Lutheran Federation. But if it remains only at that high level, if it doesn't descend into the concrete life of the community, it will remain only a nice historical memory that will never have any impact on today's world situation.
Therefore, the Movement is committed to carrying on the legacy of Lund and spreading its spirit?
Certainly. And then we want our Declaration to reach the leaders of the Churches, to give them more reason to hope by finding out that there are people in the world who want to live this way. Ecumenism is a need of the times. We can't ask whether or not it's moving forward. It must move forward. Because it responds to people's need for God, even when it's unconscious. One useful response is to be united at least among us Christians. Anything less would be a serious omission.
You moved right into action, handing the Declaration to the Mayor of Augsburg and to the leaders of the Evangelical Lutheran Church in the city.
We began on the local level. Lund was at a very high level, with the highest authorities. We can bring the Ottmaring Declaration down to the local level of today, down to what can be done right away.
Read the Ottmaring Declaration