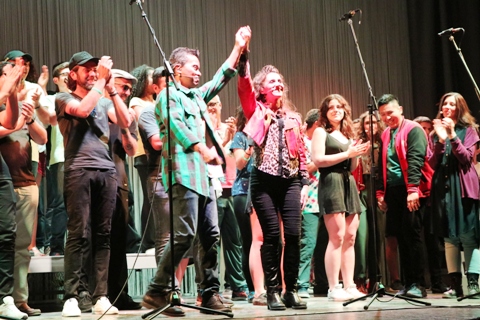 "Every life has hope." This is the recurring theme of Fazenda da Esperança in all of its locations around the world.
"We've seen and lived through hell, but during these days we've been changed into artists." This was one of the statements gathered during an exchange of experiences at the conclusion of the five days of work that included two presentations of "Campus – The Musical".
A hundred and ten young people from Fazenda da Esperança and from Puglia, southern Italy, were prepared in workshops on dance, voice, theatre and percussion to then go out on stage with Gen Rosso at the Fasano city Kennedy Theatre for several scenes of Campus, last 7th and 8th of July.
"We had to learn it fast and well in spite of the heat and our own limitations." The motto helped: Welcome the different. There were people from 15 countries, from different cultures, age groups and backgrounds…"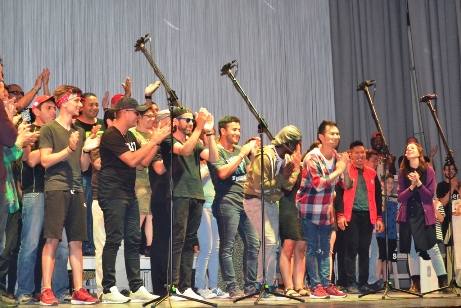 Our adrenaline was really pumping just as we got on stage to give the best of ourselves, while fear and worry seemed to disappear as we encouraged each another. Several said: "We felt a strength from above that was supporting us and instilling faith in ourselves." "The thing I learned was never to stop during the show because of a mistake: this made me think a lot. I'll carry this into my daily life, always continuing on in spite of the failures."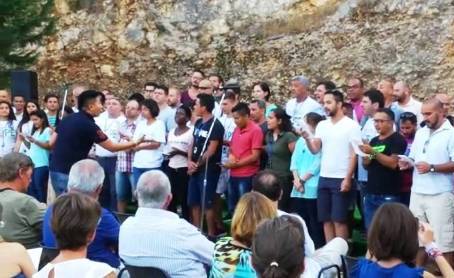 The inauguration of a new Fazenda da Esperança was held on Sunday, July 9, in Monopoli. It was attended by civil and religious leaders, Gen Rosso and a group of 60 youth "missionaries" from the Fazende, who came from around the world, together with their founders. The experience of several young people who had been in prison and were now helping other young people like themselves, was quite meaningful.
"For us from Gen Rosso," Franco explains, "collaborating with the Fazenda, as we have been for many years, is always a great enrichment and gives a decisive push to welcome the strong signs of hope that can be found anywhere in the world."
The festival concluded with the singing of Io ero lì (I've been there), a song written by Gen Rosso in tribute to Fazenda da Esperança.