"Father Vito was radiant: all you needed was to see his face to feel his welcoming, meek strength that humbly wove an atmosphere of communion and unity. There Jesus was present, faithful to his words, 'Where two or three are gathered in my name, there am I in their midst.'"
With these words Cardinal Angelo Bagnasco celebrated Fr. Vito Chiesa's funeral in Genoa, the diocese where he had served pastorally a number of times: in parishes, with religious communities, at the ecclesial tribunal, etc.
Father Vito's story is intimately linked with his discovery of Focolare spirituality, which happened during his pilgrimage to Lourdes in 1960, six years after his ordination.
"I was sharing a room with my friend Fr. Raggio," he remembered, "who read to me from a book called Meditations without telling me the name of the author, Chiara Lubich. One meditation began like this: 'If we're united, Jesus is among us' – words that struck me profoundly. They would change my entire way of being a priest."
From then on Father Vito aimed to live entirely focused on God in his neighbor, because "If I didn't have my brothers and sisters at heart," he said, "my mission would have been incomplete."
More and more he hoped to build stronger relationships of communion with other priests, and as soon as it became possible, he began the first priests' focolare centre in Liguria, which was linked to a dining hall for other priests who wanted to become more united.
"Jesus among us," continued Fr. Vito, "changed everything. Instead of our limited views of things and the normal things you do at table, he formed us into men of dialogue."
Fr. Vito had a love for the Virgin Mary like a son, and he dedicated his priesthood to her. On his tenth anniversary of becoming a priest, he wrote, "This is a foretaste of the day in which I will lose all the outer distinctions of being a priest, to become a 'priest of Mary.'"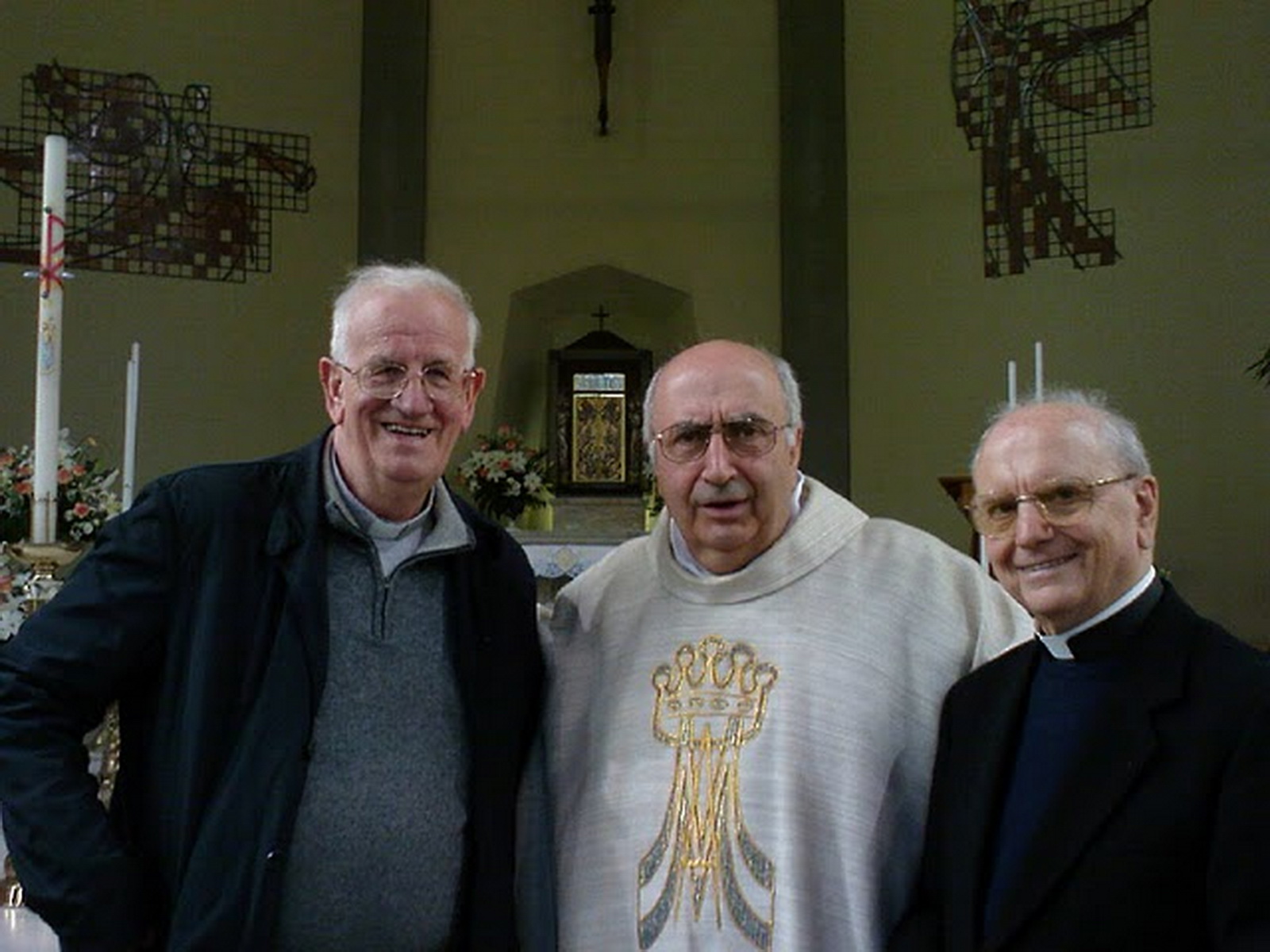 Because of his ability to listen, which was appreciated and recognized by the bishops he worked with, he was given the task of looking after people in delicate, often difficult situations. He had a profound respect for everyone and didn't ever impose, letting each person come to the right conclusions from within in the opportune way and time. Those close to him felt fully listened to by a pastor who loved them without measure.
The witness he gave was more and more compelling, and many priests and laypeople decided to make the solid spirituality of communion their own, trying to put it into practice with their entire selves.
He was able to participate in Chiara Lubich's mission in an extraordinary way, and she considered him an active partner in establishing the Focolare.
As his strength diminished, his faith in God grew, as did his intention to continue serving by doing the will of God. From his hospital bed he welcomed the many people who came to say goodbye with his beautiful, distinctive smile. He was not a big person and seemed simple, and he didn't try to give everyone his many human qualities, or his wide knowledge of theology, but rather his deepest secret: God, nothing else, was his whole life, and motivated him on October 5 at the age of 88 to pass into the fullness of life.
"As many know," added Cardinal Bagnasco at Fr. Vito's funeral, "his priesthood was marked by a Marian quality, which the Focolare Movement, which he belonged to, inspired in him. We are grateful to God for giving it to him."
His last testament read: "Many times I repeated to the Father through Jesus and in the Spirit, 'You cannot take me to heaven, because I need to keep thanking you for all eternity.' I entrust this prayer to our mother Mary and to the many others who have already arrived.