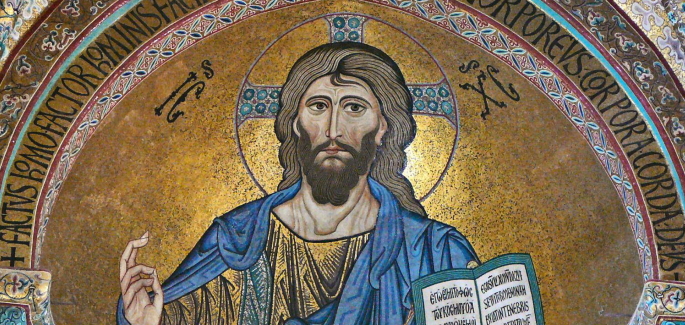 If one day all people, not as individuals, but as peoples, learned to put themselves aside, to put aside the ideas they have about their own countries, their kingdoms, and offer them as incense to the Lord, the king of a kingdom that is not of this world, the guide of history, and if all were to do this as the expression of the mutual love between states that God asks for, just as he asks for mutual love among individuals, that day would be the beginning of a new era. For on that day, just as Jesus is present among two who love each other in Christ, Jesus will be alive and present among peoples, given finally his true place as the one king, not only of individual hearts but also of nations: he will be Christ the King.
Christian peoples, or their representatives, must learn how to sacrifice their "collective" egos. This is the price. Nothing less is asked of each of us in order for our souls to be consumed in unity.
Now is the time for every people to go beyond their own borders, to look further. Now is the time to love other countries as our own, to acquire a new purity of vision.
To be Christians it is not enough to be detached from ourselves. The times we live in demand something more from the followers of Christ: the awareness of Christianity's social dimension, which not only builds up one's own land according to the law of Christ, but also enables other lands to be built up as well, through the universal action of the Church, and through the supernatural vision given to us by God the Father, who sees things quite differently from the way we do.
We need to live as the Mystical Body of Christ in such an excellent way as to translate it into the mystical body of society […]
May the Lord have mercy on this divided and confused world, on these peoples closed within their shells, contemplating their own beauty — the only beauty that exists for them – that is both limiting and unsatisfying) They strain to hold onto their treasures against all odds, the very treasures that could help other peoples who are dying of hunger. May the Lord cause all barriers to fall, and allow love to flow uninterruptedly among all lands, bringing with it torrents of spiritual and material goods.
Let's hope that the Lord will bring about a new order in the world. He alone can make humanity one family and cultivate the unique characteristics of each people so that the splendour of each, put at the service of others, may shine out with the one light of life. This light will make each earthly homeland more beautiful, so it becomes a prelude to the eternal Homeland.
See also: Chiara Lubich , "Mary Transparency of God", New City Press, 2003 p 102