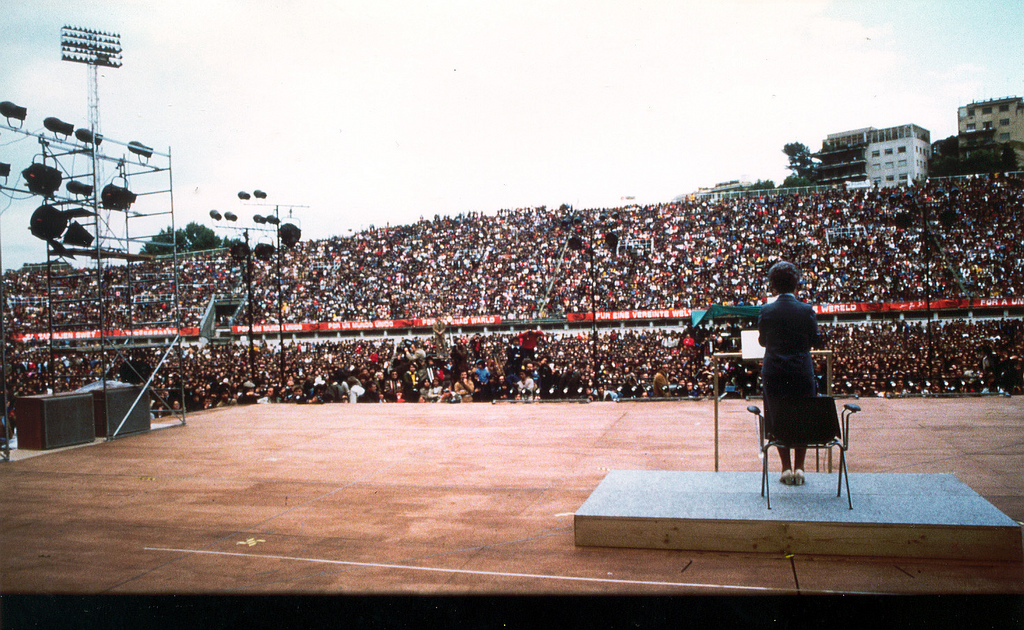 I was born and grew up in Macau, a former Portuguese colony is now part of Continental China, where I got to know the Ideal of unity at a Mariapolis.
Macau is a small city that can be visited in few hours, so the invitation to take part in a Genfest in Rome, with thousands of young people from around the world – really appealed to me, even though I didn't have least idea of what it was. We had just begun to live this ideal of unity, with other young people and a few women focolarini who often came to visit us and bring us the news and the concrete life of the Gospel that is lived in the Movement around the world. That world that I had known only through my geography lessons, but that now, with the Ideal of unity, had become smaller and nearer.
Just arrived in Rome, several days earlier, we found ourselves in a house with lots of young people from Philippines, Hong Kong, Australia, Latin America…. How could I live with all of them? We Asians were a bit shy and, not knowing the language, we didn't know how to communicate. Instead, there was no need to talk in order to understand one another, because we had same joy in common and from the very first, there as a very strong mutual understanding among all of us. After only a couple days, we already felt like we were one family. Then we learned that the title of the Genfest was: For A United World.
The Genfest was going to be held at an open stadium, so I remember us praying a lot that it wouldn't rain. Hundreds of buses from Europe were awaiting us. We learned that Chiara Lubich (whom I had not yet met in person) wanted the Genfest to be a moment of God. More than to the fest, Chiara brought us to the essential.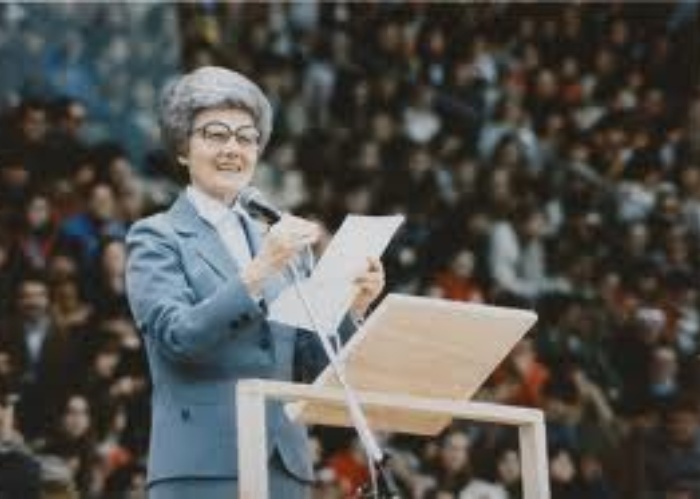 Even though I didn't know much Italian back then, I had the task of translating for the Chinese, Philippine and Brazilian Gen. It wasn't easy; on the contrary, when the Genfest began, I was so overcome with emotion and the difficulty to hear, that I didn't manage to translate.
When Chiara stepped on stage,, the 40,000 young people seemed to have become a single heart and a single soul. We completely taken by her presence and I understood who Chiara was. Even in the midst of that huge stadium, every one of us felt her near to us. I didn't understand everything she said, but I did feel that we were already on the road to a united world, and such a huge ideal would require the effort of every one of us.
At one point the rain came… It was striking to watch the ones who had umbrellas reach out and hold them over the heads of the people in front of them. And despite the fact that we couldn't catch Chiara's message because of technical difficulties, we were all so happy. The presence of Jesus among us, through the mutual love among all of us, dragged us along and filled us with intense joy. That moment of God had come true!
At the end of the Genfest all 40,000 of us left convinced that we were beginning a road that Chiara Lubich had shown to us, so that we could contribute to a more united world. And it began immediately: loving every person we would meet, and living in mutual love among ourselves 24 hours a day.