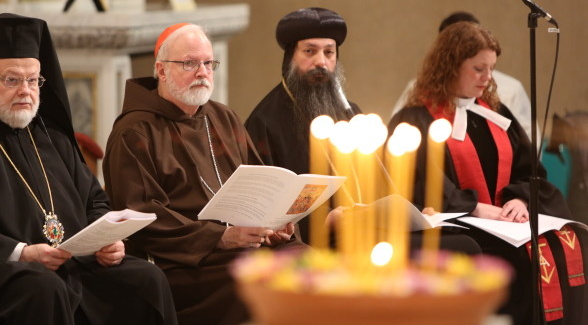 The Week of Prayer for Christian Unity has been celebrated for 110 years. It was an ecumenical initiative held between the feasts of Saint Peter on January 18th and the Conversion of Saint Paul on January 25th. It was first promoted by Reverend Paul Wattson, founder of Graymoor in New York. In the Southern Hemisphere it is celebrated during the Season of Pentecost. The event has a precedent in Scotland, in 1740 with a Pentecostal Evangelical preacher who invited all to a day of prayer for unity. The same invitation was extended by the Ecumenical Patriarch of Constantinople, Joachim III in 1902. In 1894 Pope Leo XIII encouraged an Octave of Prayer for Unity. During the Second Vatican Council the Catholic Church highlighted prayer as the soul of the Ecumenical Movement.
In 1966, the Pontifical Council for the Promotion of Christian Unity and the Faith Constitution of the Ecumenical Council of the Church called for the joint preparation of the official texts for the Week of Prayer, a task that has been entrusted for over thirty years to different local ecumenical teams. For 2018, the Churches of the Caribbean were chosen, and the team was comprised of Roman Catholics, Baptists, Anglicans, and Methodists.
The Focolare Movement is committed to promoting this important event, which is in accordance with Jesus's prayer to the Father "that all may be one" (Jn 17:21).