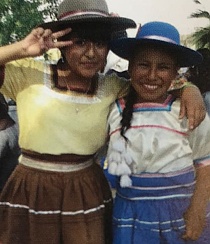 My family is composed of me, my sister and my mother who raised us on her own. We went through some very critical moments. My mother tried hard to find work. Then there was some friction with the landlady, because we didn't have money for the rent. It was quite a heavy cross for my mother to manage the little money she earned. Therefore, the support we received through the Focolare Movement's New Families Association was very important.
Then the Centro Rincón de Luz was opened on the south side of our city, Cochabamba, in which scholastic support was being offered ever day, along with a hot meal, to children and teenagers who attended the local school.
That centre was a huge help to me. It made me smile again and gave me some important formation. We were like one big family where our teachers were often like second parents.
Thanks to the people who had faith in me, I can proudly say that I completed my course of study with good results and am in my first semester of university.I'll soon be a professional, and  I'll try to extend some of the help I received to the to the children who are now at the centre.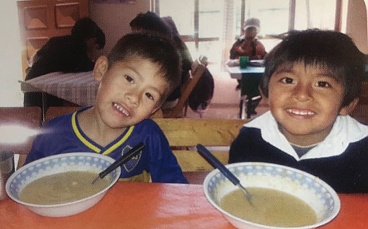 I'd also like to open a place for the people who live on the streets, helping them to find a way forward. I now know that you can change the life of a child and point him or her in the direction of a better life.
That's why I'm asking everybody to help: Together we can do it!
In my case, the most important thing wasn't just the financial support, but the faith they had in me, which has been a seed of hope, a spark of light that's lit not only in the children, but also in their parents.
Source: Teens