Letizia Mombelli and her husband are the owners of a small company in Brescia, northern Italy. Over the years, they have coped with many crisis and setbacks but have always made decisions in front of God, entrusted their worries to him and relied upon his providence.
They began by opening up a small mechanics workshop with just a few employees. However, shortage of work, bureaucracy and their choice to avoid corruption at all costs led to them losing lots of money. Very sadly, they had to let most of their workers go and sell a lot of their equipment in order to pay their employees until they found another job.
Letizia said, "We felt a terrible sense of failure but we didn't give up. We had the support of the members of the Movement who prayed for us. We trusted in God and asked him to guide us in the decisions we were making; we tried to maintain good relationships with our clients, suppliers, representatives – with everyone who came to the workshop. We didn't have to wait too long before God's providence arrived."
After coping very courageously with that difficult phase of the business, there was the possibility of change: other small businesses and suppliers provided practical help and the company was able to get back on its feet. Letizia continued, "One of the best things to emerge from that time was seeing what our children learned from the experience. They grew up appreciating the simple things in life and were able to see God's love in lots of small things. This brought us together as a family."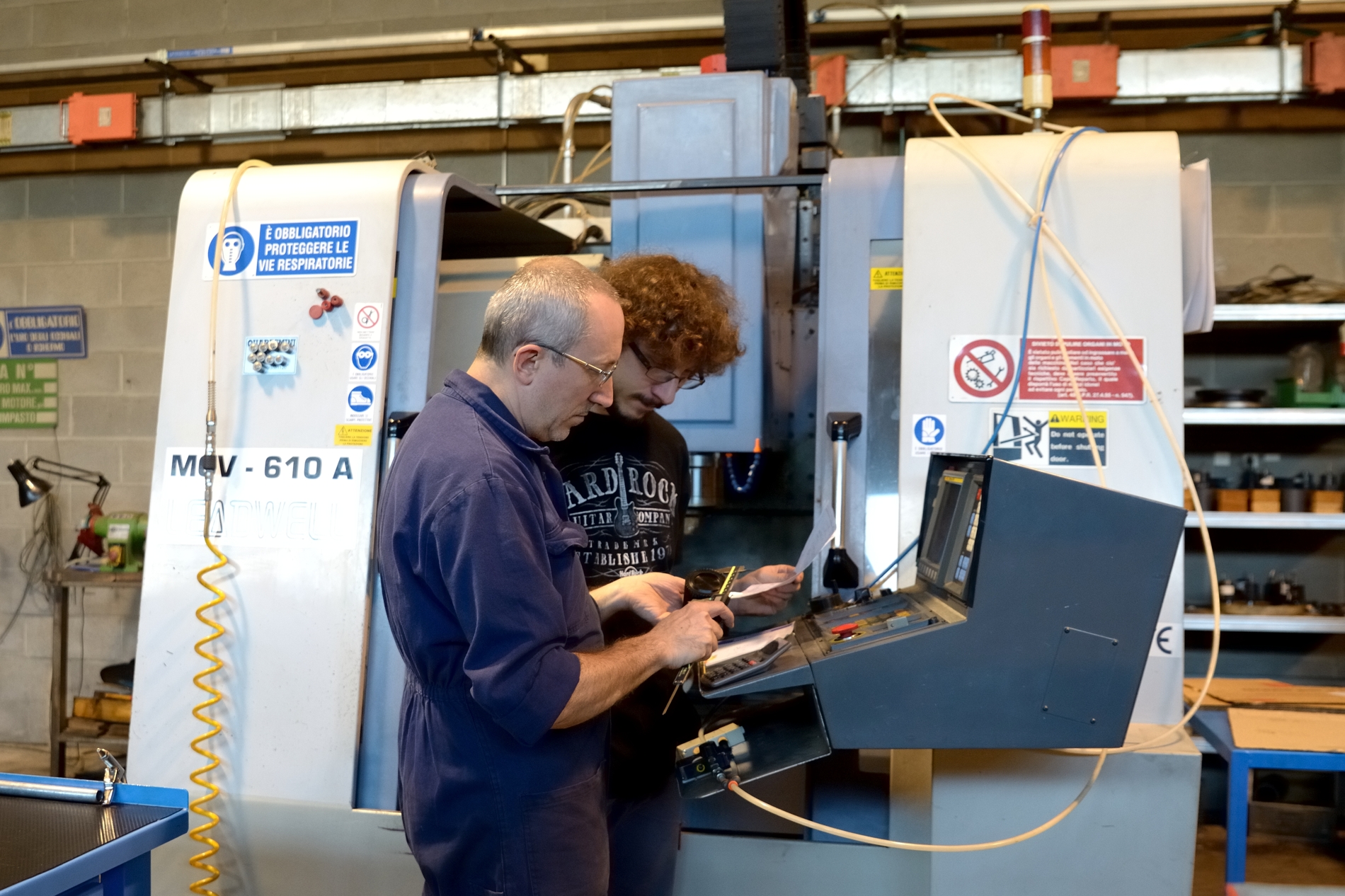 However, in 2009, Letizia's company was hit by the global economic crisis and orders for work began to decrease significantly. Once again, the family trusted in God and orders picked up again.
In 2016, the company received a very large order which guaranteed economic stability for several years. After dispatching the first consignment, Letizia discovered that their products were being used in the arms trade. Thinking of the images of despair of refugees fleeing from war torn countries, Letizia and her family decided to reject the order. "We were very apprehensive about turning down work but my husband and I were sure that it was the right thing to do. Furthermore, our son who had begun to work with us was in full agreement."
There was then yet another crisis that almost led to the closure of the company. Letizia and her family trusted in God's providence and again work began to arrive. In fact, there were more orders than there had been for several years. "I feel as if God is walking alongside us," Letizia confided. She then referred to the foundress of the Focolare Movement. "I am grateful to Chiara Lubich who is like a guiding light, helping us to make the right decisions, putting human beings before profit and economic security."
Chiara Favotti