"We were born in two traditionally conservative families from Tlemcen, an ancient city, the cradle of Arab-Muslim culture," says Farouk. "We've been married 42 years, have three children and two grandchildren.
"During the first year we were married, like many couples, we discovered that we had very different personalities, and this caused friction between us.
"Meeting the Focolare Movement helped us understand that we needed to start on the path to true love. This experience showered us with God's love and helped us take early steps toward each other. We really wanted to learn all about the spirituality of unity deeply, to the point that our lives began to be between Orano, where we live, and Tlemcen, where the Focolare center is.
"We started sharing our Muslim faith and understanding how to embody the spirituality of unity within our beliefs. A small community took shape around us at Orano, where our house became a gathering place, a "beacon," as Chiara Lubich herself named it.
"Many Muslims met the Focolare, and we started to share more and more, nourished and enriched by a supernatural love. In the early 1990s, the guerilla war in our country reminded us of the similar circumstances when the movement was born, and that same discovery of God as the ideal of our lives."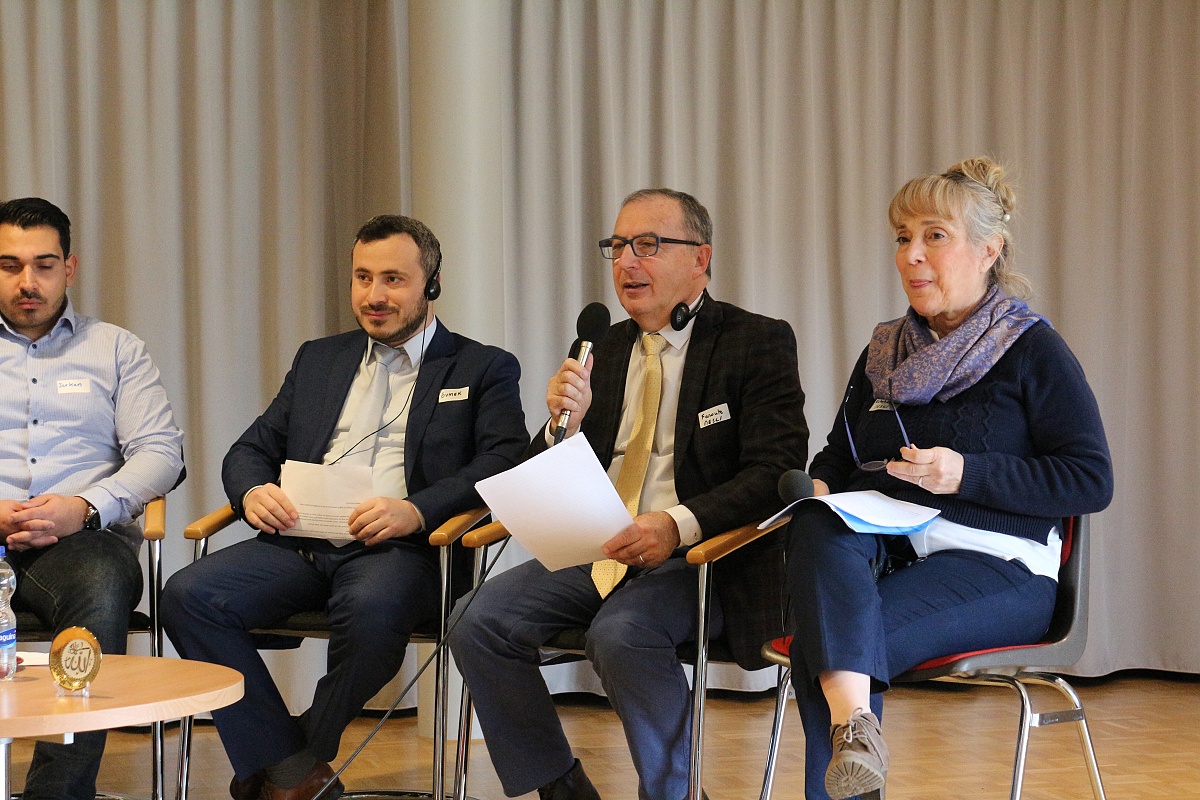 Schéhérazad continues: "We went through a pretty turbulent stage when our children were teens. We tried to debate and dialogue with them, but above all, love them. We can now say that with the two eldest we were able to create a relationship based on sincerity.
"In the Focolare community I heard experiences about the love of God. Little by little I learned to trust faithfully in God, in his mercy.
"Taking up this spiritual path freed me from my ego and fear in my relationships with people. The commitment to put God in the first place in our lives is certainly personal, but we chose to live it as a family.
"Realizing one's own limits and those of the other is a never-ending exercise. We need to constantly begin again, ask for forgiveness and start again."
"In Islam," explains Farouk, "prayer is a solemn moment. Our prayers didn't used to be that regular before, and each of us prayed alone. Now we try to pray together, out of love, not obligation.
"In Algeria there are many sub-Saharan young people who come to study. Some come to the Focolare. We try to meet their needs, since they often don't feel integrated socially.
"One of these young people, who is Christian, lived with us for a year and a half. We built a relationship so profound that he considered us his second parents. We often gave him our car so he could go to Mass."
"In the Focolare community," says Schéhérazad, "there is a sincere exchange, with out any misunderstandings about faith. Any introduction is done with respect for everyone, with love that has no agenda, with no intent to convert the other, but instead to help them be more authentically themselves.
"When we meet a Christian, for us it is natural to see him as a brother to love. We are not made to compete, but to work on a common project. Building unity cannot be taken for granted; it is a commitment that needs to be constantly renewed.
"Together, Muslims and Christians, we can go toward the unifying One. In our life, thanks to Chiara Lubich, we have understood that this unifying One can be reached when at least two of us love each other, ready to give our lives for each other."