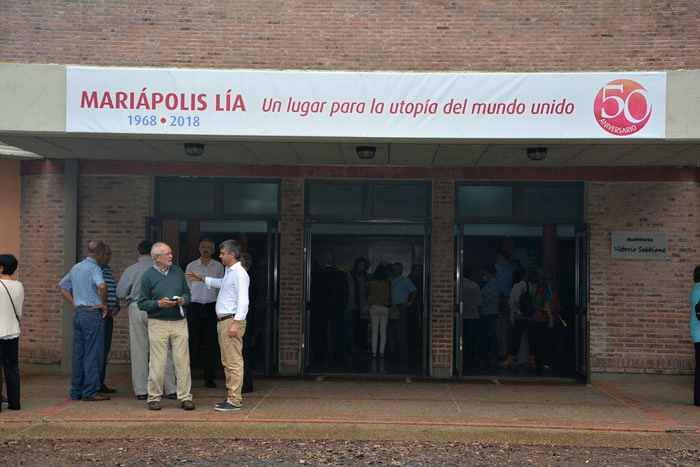 It began as a dream, just as every other Focolare town had. In 1950, Switzerland, after contemplating from a mountain above the Benedictine Abbey of Einsiedeln, Chiara Lubich had the idea that one day the spirituality of unity would produce something similar: "A small town with all the elements of a modern city: houses, churches, schools, shops, businesses and other services. A community of people from diverse backgrounds joined by Jesus's new commandment: 'Love one another as I have loved you.'" Her dream came true, first in Loppiano, Italy, then in another 24 small towns. Mariapolis Lia is one of them in the middle of the Argentine Pampas.
Carlos Becaria, who is co-responsible for the town, was a member of the first group of pioneers: "There wasn't anything yet. But there was a prophetic inspiration. Vittorio Sabbione, one of the first focolarinos, said to us: "You're here because you chose God. Discomforts won't be lacking, so you'll have to keep Jesus on the Cross in mind. I'm not offering you anything ready-made: you have to build it all for yourselves. We stayed because we believed in that dream."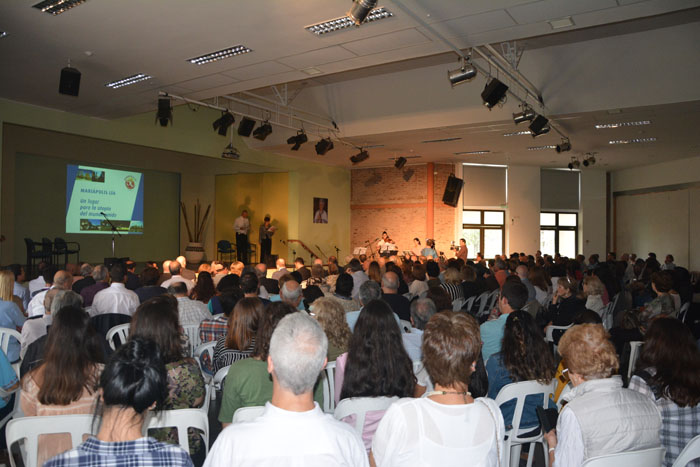 Mariapolis Lia is named after Lia Brunet (December 25, 1917 – February 5, 2005), one of the first companions of Chiara Lubich, invited by her to become a pioneer and take the charism of unity to the Latin American continent. A woman of Trent, like the foundress of the Focolare, she was labelled a revolutionary because of the radical way they lived the Gospel on a continent marked by so many social problems. Obviously, she never imagined as she gave a strong push to the Mariapolis in Argentina, that one day it would bear her name. "Lia", just like Loppiano in Italy, which was recently visited by Pope Francis, strives to be a tangible sign of a dream that is coming true: a more fraternal world renewed by the Gospel. Currently 220 people live in Mariapolis Lia, but it welcomes hundreds of visitors throughout the year, mostly young people for long or short stays. Nearby stands Solidaridad Business Park, inspired by the Focolare's Economy of Communion Project.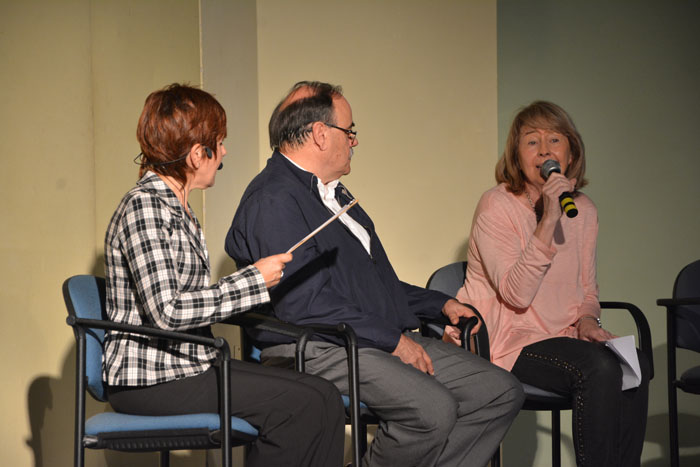 More than 250 people took part in the celebrations at the end of April, which will continue during the 50th anniversary year of the Mariapolis's founding. They will be attended by Church leaders, representatives from the Movement, Christian Churches, Jewish faithful and people with no religious affiliation. "We got there at night," recalls Marta Yofre, one of the first young women to arrive on at the threshold of the Mariapolis. I was feeling a sense of powerlessness, but also one certainty: Our Lady would be the one to build it."
Nieves Tapia, founder of the Latin American Centre for Learning and Solidarity Service, attended the training school for young people in the 1980s: "Here I learned to love the other country as my own and to enlarge my heart to all of Latin America." "Without realizing it, I was given the gift to experience as something normal, what was actually totally revolutionary: love for neighbour." For Arturo Claria, a psychologist, UNESCO Master in Culture of Peace, what he experienced in the Mariapolis twenty years ago "is a mark that I will never be able to erase, a living demonstration that love transcends life."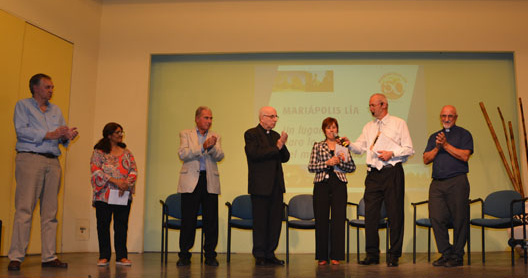 The Bishop of Mercedes-Lujan, Augustin Radrizzani: "It's moving to realize what significance it has had for our country and for the world. It unites universal peace and brotherly love, illumined by the grace of this ideal." Eduardo Leibobich from the Hebrew Organization for Inter-Confessional Dialogue, recalled the numerous "Peace Days that were held by the Mariapolis. Methodist pastor Fernando Suarez from the Ecumenical Movement of the Human Rights of People With Different Convictions: "I extend an invitation to join forces. It's too beautiful the ideal of a free and equal human race, made brother and sister by respect and by mutual love."
Gustavo Clariá