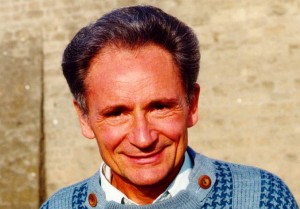 Originally from Veneto, Italy, he was 17 years old when a focolarino told him about a group of young women from Trent who were living the Gospel to the letter. Carlantonio was impressed, but it was only five years later when he occasionally met the same focolarino on a train, that he wanted to know more about them. He was doing his military service and on his way home for a short military furlough. But in spite of his many plans for how to spend that free time, he looked for the focolare address in Bolzano, the city he had moved to with his family and went to visit it at once.
He was welcomed Peppuccio Zanghi, one of the very first men focolarini, who made quite an impression on Carlantonio due to his zeal for the Gospel. Upon his return to the military base in Central Italy, Carlontonio got in touch with the focolare in Perugia, which he continued to visit, avid for the new spirituality that fascinated him and satisfied his soul.
His life soon changed. His his student officials were the first to notice, including Giannino D'Adda who wanted to know what the secret was: He would later become another column of the nascent Focolare Movement.
When his military service ended, Carlantonio didn't have a single doubt: His life belonged to Jesus and he wanted to consecrate it totally to Him as a focolarino. In 1958 he was in Tongerloo, Belgium, to give a hand in the work of Father Werenfried and the "Aid to the Suffering Church." Then, he was transferred to Colon, Germany, where he and others began a new focolare house. He took this quite seriously and remaind faithful to his calling for his whole life.
In 1962 Chiara Lubich greatly highlighted the many prerogatives of the Virgin of Nazareth, including her stabat at the foot of the cross. After a several day retreat given by the foundress herself, he wrote to her: "I came home with my soul in celebration. My entire souls is still taken up with this fullness of light. Never had I seen Mary so beautiful and lovable: I asked her to take me as her absolute property." Chiara suggested a sentence from the Scriptures as a guide for his life: "My heart is stirred within me, as I sing the verses of the King" (see Psalm 45). Now, he was known as "Sapi," which recalled the "wisdom" (sapience) of Mary.
In November, 1969, he was in the focolare house in Chicago where he would remain for then years, followed by a short time in New York. In 1980 he was in Mexico helping to bring the Movement forward and also in Guatemala, El Salvador and Honduras. His apostolic zeal and his ability to embrace the different cultures he met, allowed many vocations to blossom. At the age of 53 his health began to waiver. He returned to Europe for a rest, before continuing the focolare adventure in Munich, Germany, and then in the Czech Republic where he studied the language.
His physical condition worsened, to the point that he moved to the headquarters of the Movement in 2002. Sapi lived out this new phase in his life with the same generosity as always, even though he realized that he gradually losing everything: health, memory, independence… All he had left was the prayer of the Rosary to the Virgin Mary, which he constantly prayed until his last breath. On July 13, 2003, a few months before his seventieth birthday, he didn't feel well and a few minutes later he passed away peacefully and went to Heaven where a just reward awaited him for his life totally given to God through the hands of Mary.