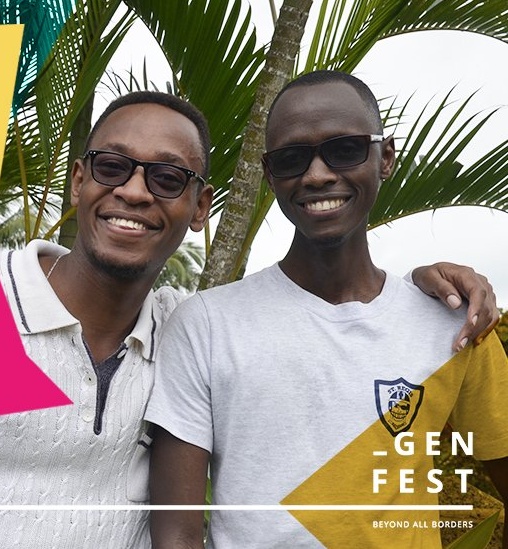 "My name is Jean Paul. In 2015, while waiting for a bus to return home, I met a young man at the bus station. He arrived in one of the most dangerous areas of the city with his brother. I felt that it was risky for him to travel in that area alone at night so I suggested that he spend the night at my place. The bus didn't arrive so eventually, we decided to walk home. On our way we were attacked by six men. They beat us up and threw me into a canal – they probably thought I was dead. I was unconscious for an hour. When I woke up, I realized that I couldn't move my body from my chest down to my legs. I screamed, then this new friend came to help me. He was not as badly hurt as I was. With the help of some people, I was taken to a nearby hospital. The love I had shown to this new friend saved my life. If he hadn't been there I would have died. He had returned my generosity with love.
After a week in the hospital, I was transferred to Kigali, Egide's town in Rwanda. There, the doctors discovered I had a serious spinal injury. I had to stay in bed and couldn't move because I was paralyzed and in so much pain.
I felt his pain as if it were in my own. However, I was amazed that he kept smiling after what had happened to him. He gave joy and hope to all of us who visited him. I would say that he radiated light in that very difficult situation.
When I saw him, I knew that he needed someone to look after his needs on a daily basis. JP's close friend from Burundi stayed and cared for him for a month, but he needed to go back to school to study. I offered take his place. This wasn't easy because I had a small job that sustained me financially. I decided to leave my job and help Jean Paul full time. My mother couldn't understand how I would leave my job for this. She told me that even a small job is a good start in making a better future. However, I was determined and she let me go. I asked God to guide me in how I could love JP with all my heart. All our friends, families from all over Rwanda & Burundi always showed their unity by visiting us. And because of their love for us, we found strength to go ahead together.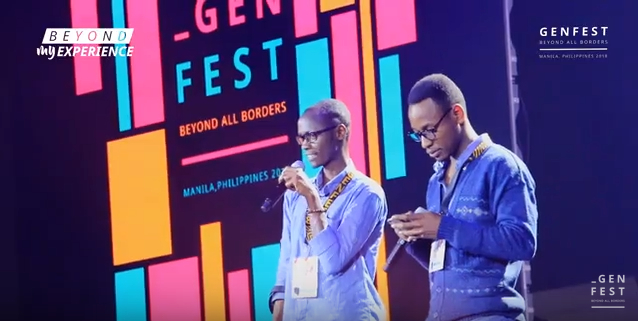 After a few months, I had an operation. The doctor told me that I would never walk again. In a month, we had to move to a rehabilitation centre so that I could start my physical therapy. The therapy was very hard but I didn't give up. I exercised with all my strength and in the end, I was able to walk again. What a miracle! I started to walk with two crutches, and within a year, I could walk with one.
Our relationship soon caught the attention of JP's family, the nurses, the doctors and the other patients because I am Rwandese and he is Burundian. Throughout the time we spent together at the hospital and the rehabilitation centre, J.P suffered much but he still kept on smiling. Many people, including myself were astonished by his attitude, courage and determination. In fact, with the help of the entire family of Youth for a United World and our friends who visited us, we were able to overcome all sufferings and live beyond all borders. During that time, our friends and family of the Y4UW took turns to give us food. Soon after, an NGO discovered our situation, and promised to give us meals every day. Then Jean Paul asked me to always go around and distribute this food to those who really needed it. I did it with joy, informing those I gave the food to, that this was a gift from another patient.
It's been a year since I left the rehabilitation. I thank God He kept me strong and gave me the courage not to quit. I have also been able to forgive those who beat me up. I'm convinced that forgiving them has not only given me peace but in some way, helped me to recover faster. I want to thank my friends and family of the Y4UW, who helped raised the money to pay for my treatment.
After all the time we spent together, I received funding to go back to school and at the same time, I found a better job than the one I left behind. I thank God for helping JP to recover because no one thought that he would ever walk again on his own! I learned that the one who gives everything he can, out of love, is never alone."
---