It is an immense territory that many describe with superlatives. It includes eight countries, from the Andes mountain chain, to the Atlantic Ocean, to the highlands of Brazil. It is the planet's largest rain forest, unique in its dense, impenetrable vegetation that holds countless animal species. Thousands of miles of rivers cross it, including the immense Amazon River (which is around 6,400 kilometers long). Many cities have sprung up alongside it, such as Manaus and Belem in Brazil and Iquitos and Puerto Maldonado in Peru.
When you hear Amazon Forest you think of the "lungs of the world," although today it is a lung that is seriously threatened by deforestation and urbanization, which year after year shrink its borders and contaminate its purity.
This symbolic and cultural image that the Amazon region is usually known by, as well as its traditional character linked to its exotic nature and rich natural resources, seemed far away this summer.
The "Curso de Férias" (holiday course), promoted by Sophia University Institute and ALC (the promotion agency for the institute in Latin America and the Caribbean), was held July 22–28. It was entitled "Diversity, development, violence and human mobility in Latin America: the case of the Amazon region."
The course mostly emphasized an interdisciplinary approach. It included subjects such as biodiversity, socio-diversity, the lives of local populations (indigenous, those of African origin, "ribeirinhos" who live along the river, and many others), sustainable methods in agriculture, the meeting of various forms of religion, as well as the challenges of urbanization, violence and vested interests in agribusiness.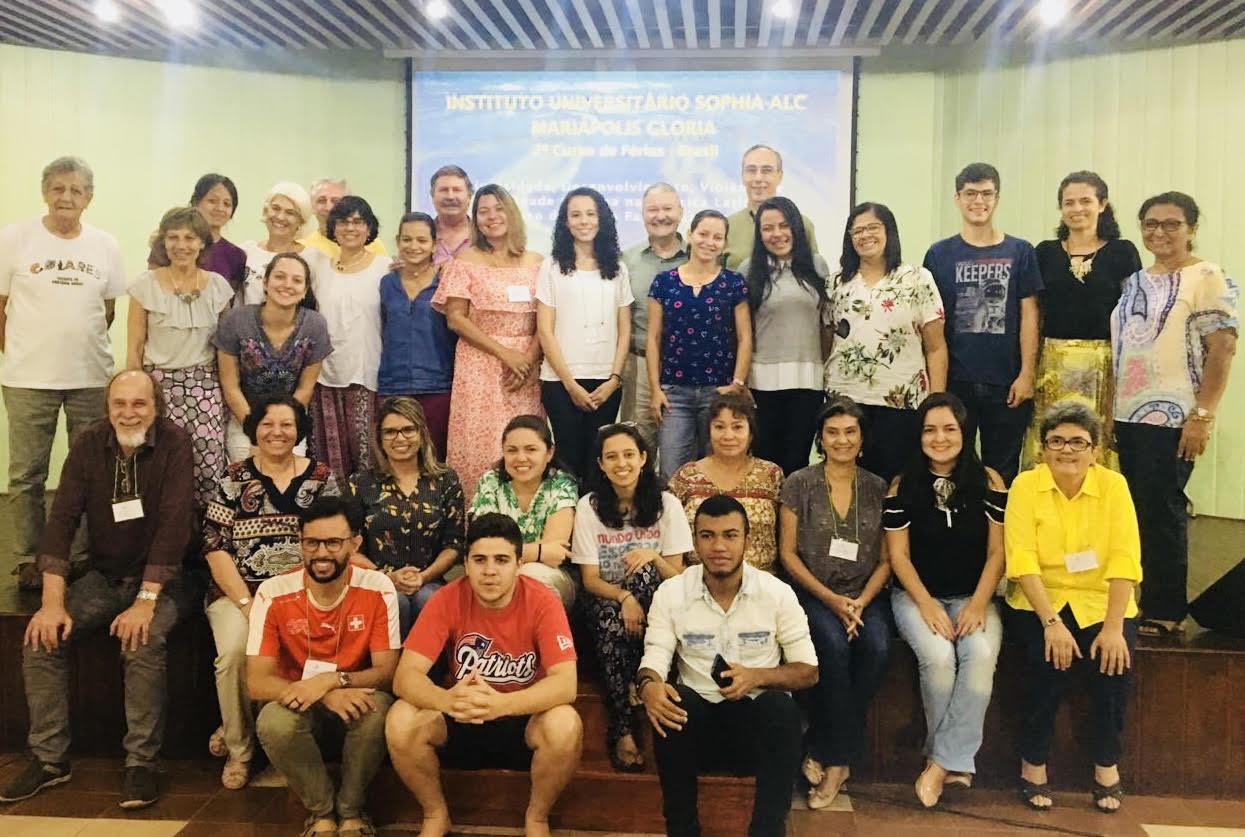 "We don't speak of the forest; we are the forest. We don't speak of the Amazon; we are the Amazon," said Marcia Wayna Kambeba, from India, who was among those participating. Fifty students signed up: university students from various programs as well as teachers.
The aim of the course was to invite those present to raise their knowledge of the history of the Amazon, and the responsibility of us all to face the complex reality of the region, and the cultural and historical trajectories that have been woven together there. And the importance of a respectful dialogue between the vision as the world sees it and the various religions present.
"The Amazon should not only be seen only through the lens of economic interests and for its rich natural resources," declared Belisa Amaral, a journalism student in Belem. "The world needs to explore its culture, beauty and people – rich and wise people who love this region, who defend its language, customs and identity despite being threatened widely."
"It was a real and true laboratory of humanity, researching alternatives to resolve – or at least reduce – the social and environmental problems that exist," says Marcelo Rizzo, from Sao Paulo, an expert in human rights.
For him the course was a chance to lift his knowledge and a "greater empathy for indigenous people and their culture, on questions about the Amazon, and about the environment in general."