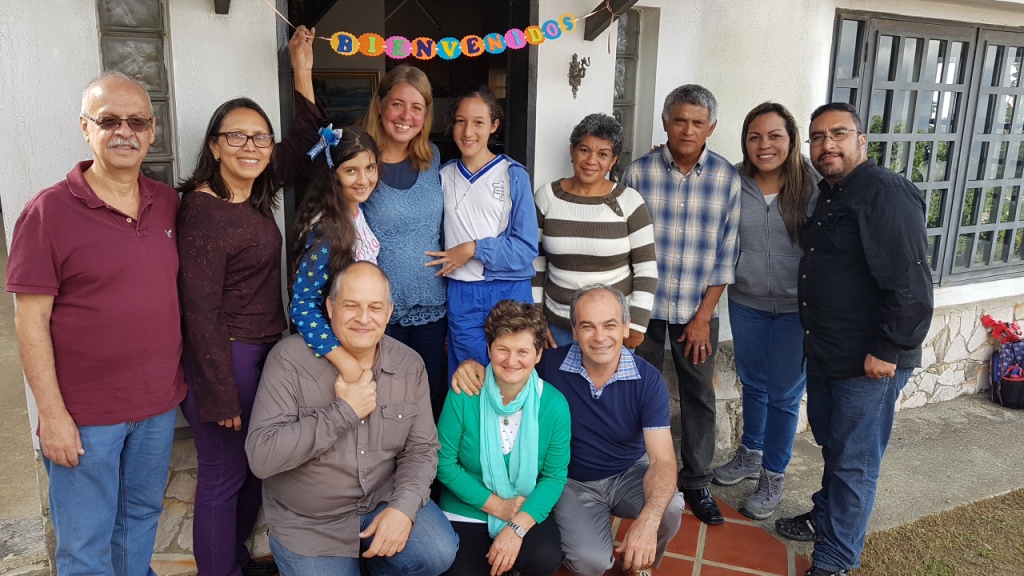 Families scattered, poverty, extreme insecurity, rising costs, lack of food, public transport, electricity and running water…an entire country in crisis that seemed to be expressed in the prayer of Grace before the first supper that Agostino and Marisa shared in the land of Venezuela: "Lord, thank you that we were able to find this food to share." "We had planned a meeting with families, first at the Mariapolis Centre near Caracas and, then, in Valencia and Maracaibo. Emeris and Oscar accompanied us and allowed us to participate in their life." Agostino and Marisa had lived for many years in Santo Domingo, and now they find themselves re-living their experience of poverty, suffering and separation from relatives that forced them to emigrate. It was the same experience of thousands and thousands of Italians who had fled in the aftermath of the Second World War. They had boarded ships with luggage made of cardboard. "For decades the Venezuelan people have welcomed immigrants and now finds itself also forced to emigrate. From wealth and security to extreme insecurity. They said: 'We were well-off, surrounded by abundance, but we never knew until now how precious it all was.
The crisis is the greatest blessing for people and nations, because it leads to progress. Creativity is born from despair as day is born from a dark night, said Albert Einstein in 1931.' "It took courage to hear those words," that were spoken in a video produced by the Focolare's New Families Movement. The families asked to see it again the next day. They told us: 'You had lived in Santo Domingo and in Cuba so that you could help us here today.' This economic crisis opened our eyes to the needs of our neighbors."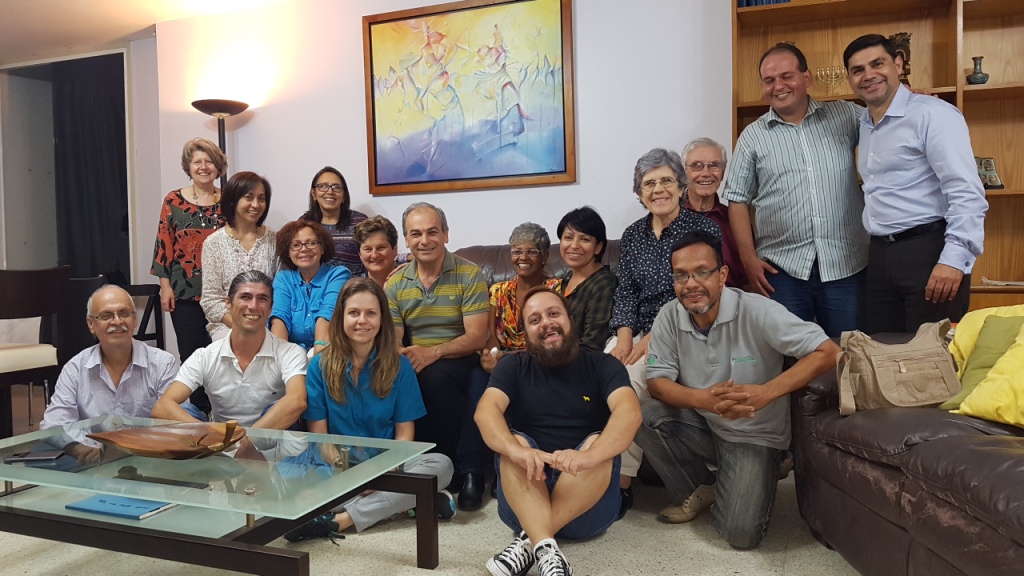 We had a tight schedule in Caracas as the visit went on: "conversations, lunches and dinners with families. They took turns coming to Emeris' and Oscar's home. We shared an experience with them that had proven fundamental for us. Having to decide where to live and having completely different ways of thinking, one night, we made a pact to embrace the other's desires as our own. It suddenly appeared as an unexpected solution that contained all the elements that were important for each of us, but it was novel, a fruit of mutual love." They recounted: "Many families have a car, but it's becoming more and more difficult to repair maintain them, both because of the cost and the lack of professional mechanics who are fleeing the country. And the worn out tires are a big problem. A few days later we bought two of the four tires, using the money we had saved for groceries. We put them on the car and were able to keep travelling."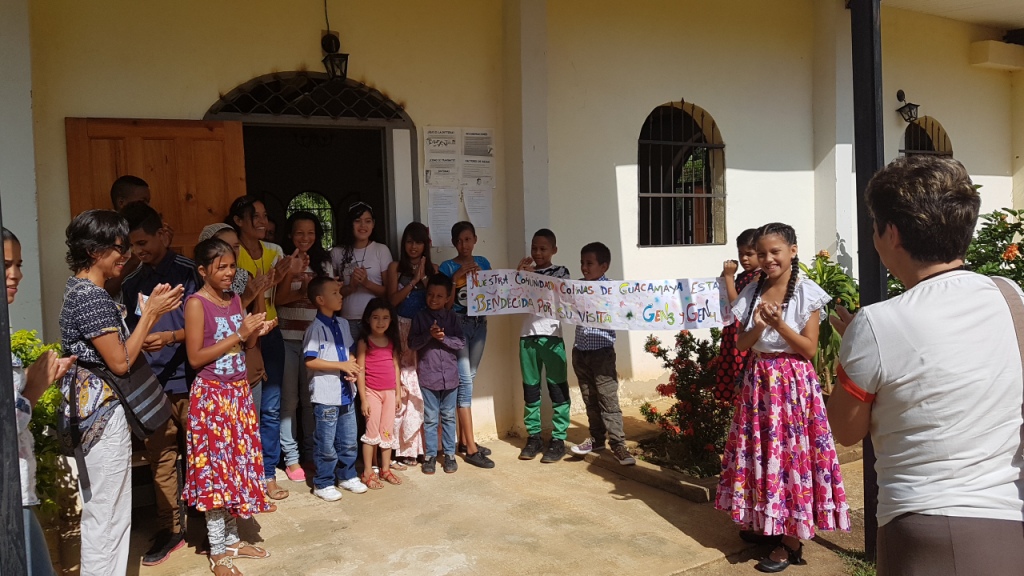 Two hours from Caracas the people of Valencia were suffering lack of water and the difficulty in transport. "In a rural town, Guacamaya, we met the community that had first been in touch with Ofelia who was forced to leave. They decided to find a way to carry on without having to leave their home" There were also quite a few young people "like sponges absorbing everything." Two days later the trip to Maracaibo was in jeopardy because of the inspection stops on the roadway. But everything went well. Without electric current everything was more difficult: the terrible heat and the impossibility of turning on the air-conditioners, the lack of internet and entire programmes that just had to be cancelled.
The night we were supposed to return to the city, so a supper was awaiting us with two families, that night at another family and breakfast with still another family in order not to be a financial burden on anyone. On the way, the road was blocked by a group of demonstrators which forced us to turn around. The family that took us in didn't have anything for supper. We took some pasta out of our suitcases and cooked ourselves. It was a very beautiful evening. Incredibly, there was electric power that allowed us to sleep that night. The next day, arriving in Maracaibo, we learned that there was no electricity and the change in programme came as quite a relief for everyone." They also recounted: ""On the morning of the meeting with the community, public transport was scarce and there were long queues for refuelling. The family that had organized everything arrived after quite a long adventure. Their daughter had proposed that they pray for a vehicle that would take them the rest of the way and, shortly afterwards, a car stopped and offered them a ride." This too is Venezuela.