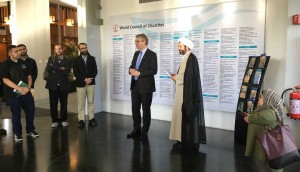 Dr Mohammad Ali Shomali, Director of the Islamic Centre of England, led a group of 22 men and women travelling from the USA, Canada and the UK. They spent six days together visiting the World Council of Churches in Geneva, and the Focolare 'little town' in Montet.
The group began their course at the Ecumenical Institute at Bossey, Geneva, and there followed four days of talks, discussions, visits and meetings looking at many areas relating to progress in inter-faith dialogue, including social action. There were moments of study and prayer as well as cultural visits. The Director of the World Council of Churches, Rev. Dr Olav Fykse Tveit, welcomed the group to the organisation's headquarters, and there was also a tour of the United Nations building.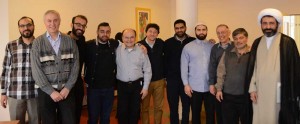 Sukaina from Birmingham said, "The trip to Geneva was inspiring and an eye opener…I realised how much people of other faiths are so close to God".
The group then travelled north east to Montet, in the canton of Fribourg. A warm welcome awaited them there, with the chance to meet the citizens of the Mariapolis, listen to their experiences and to see the various places of work. The visitors were also able to listen to some of Chiara's talks at past gatherings of Muslim friends. Several commented on the value of women's contributions to religious thought, which is fact in line with Islamic belief.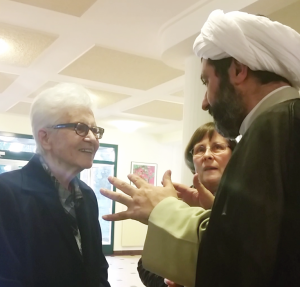 A special moment was a brief meeting with Palmira, one of Chiara's first companions. She told Dr Shomali that she prayed every day for his work for unity. A real meeting of hearts and souls took place, with many wishing the encounter could have gone on longer.
In the evening there was a chance to relax together with artistic exchanges of poetry.
The visit to Geneva and meeting the spirituality of the Focolare led some to reflect also on their own personal situations, which were often difficult due to the implications of migration. Many concluded that this was a chance to rebuild all relationships, not just those amongst people of other faiths.
Mustafa from London said "Although I'd never known them before, it felt like we'd known each other for years bonded by our shared goal of Unity…It was truly inspiring to see such dedication, sincerity and love amongst people of faith in God in a time where we're bombarded by negativity in faith. My hope in humanity is restored."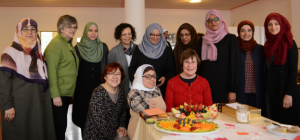 Pat, from the Focolare near Welwyn Garden City, accompanied the group to help with translation. She explained the value of the journey to Geneva, and then to Montet. 'It was an experience that changed me. The language we use is often limited to our own culture, because it's all we have. But to see the work of God in other people enlarges your heart and makes your relationship with God deeper and richer. I came away with a love for Islam in my heart'.
One participant from Glasgow describe his heart 'melting like Swiss chocolate' at the end of the two intense days spent at Montet. He also wrote a poem about his whole experience in Switzerland, and an extract relating to the time in Montet is included below:
A group of people with one set of organs,
A group of people connected by one organ synonymous with love, the heart.
A group of people with two eyes,
Eyes which sometimes cannot see each other,
Unless they're reflected back like in a mirror,
When these eyes reflect they see elements of the Divine's masterplan,
A more detailed account of the trip, including the programme and places visited can also be found in the following article in the magazine Islam Today