All around the UK people are organising events from 16th – 18th June as part of the Great Get Together in honour of Jo Cox who was murdered so tragically last year.
We are encouraged to build up our local communities and not to let hatred and difference come between us.
As Jo used to say: " We have far more in common than what divides us".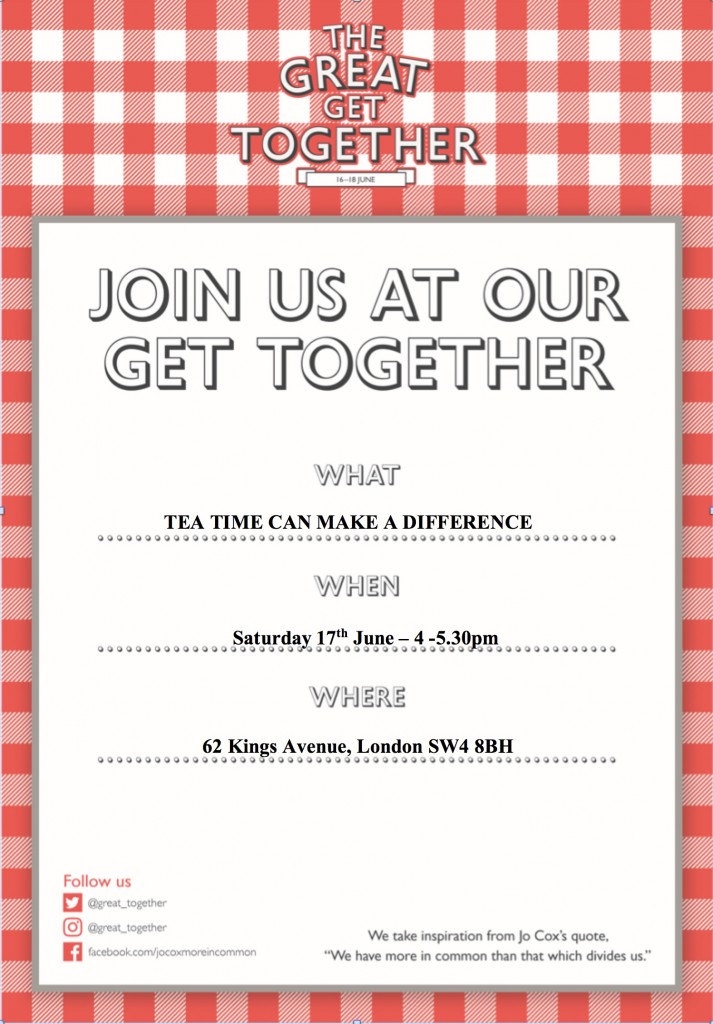 You are warmly invited to join us for afternoon tea (details on the flyer) or to arrange your own BBQ, street party, visits to neighbours, so as to stand together in peaceful and optimistic defiance. Perhaps as never before we need to show that a united world is possible and that only love with justice can build this.
For the London event RSVP Veronica Towers