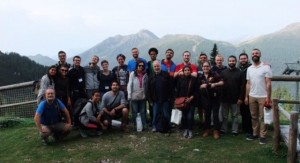 Epic and imposing, the Dolomites of Italy provided a suitable backdrop to the few days I and around forty others were fortunate enough to spend exploring the culture, theology, differences and most importantly the similarities between Christianity and Islam. The course on 'Interfaith Engagement in Theory and Practice', run by Prof. Piero Coda, Director of the Sofia University in Loppiano, and Sheikh Dr Mohammad Ali Shomali, Director of the Islamic Centre of England, drew around twenty Christians and twenty Muslims from all over the world – from Kuwait to Canada; Philippines to Argentina – in order to consider the goal of unity in today's world. On the topic were a series of thought-provoking lectures, group discussions and moments for reflection in which everyone – doctors, students, dentists (surprisingly numerous), academics and people from many other fields – were prompted to wrangle with how God and unity played a role in each of our lives. "Sometimes – confided Dr Shomali – today's problems seem far too great and complex to find an answer. The situation is bleak. There are wars all around the world and in countries where there is no conflict, walls of various types are being built which divide hearts and minds. It is hard not to lose hope and feel the efforts of those who live and work for peace are insignificant when confronted with the scale of these problems. But this is exactly where we can find hope; when we put out trust in powerful action of God in the world.  We don't need money, power or arms but hearts that are open to others. Hearts that are capable of seeing the light of God working in the wounds throughout history. Hearts that together give witness to a new human family that is silently being born in the world".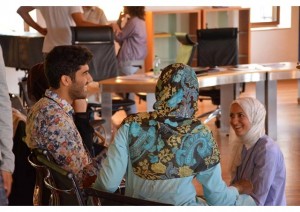 The result was a short five days of terrific learning, fraternity and reflection hopefully for everyone, but at the very least for me. While interfaith theory was fascinating and eloquently explored, for me seeing it play out in practice was the main take away. The connection I felt in particular with my Muslim brothers and sisters while on the breathtaking mountain hike, in the roaring laughs we shared over dinner and in numerous conversations of sincerity, honesty and passion has stayed with me the most. Interesting too was being able to learn more about the Focolare, exploring the place where the seeds of the Movement were sown and flourished, and meeting with others around my own age from the Gen School of Loppiano. My resolve for unity has grown massively in this chance to share time and thoughts with people who may appear different to me, yet with whom I am essentially on the same page.
For this opportunity I am grateful to the course's organisers, everyone who participated in the course and those who made my presence there possible.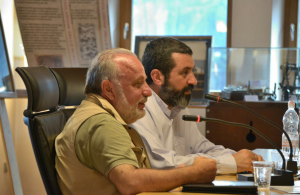 Listen to and interview with Dr Mohammad Ali Shomali on Vatican Radio answering the question on what are these young people doing in Tonadico in the Dolomites.