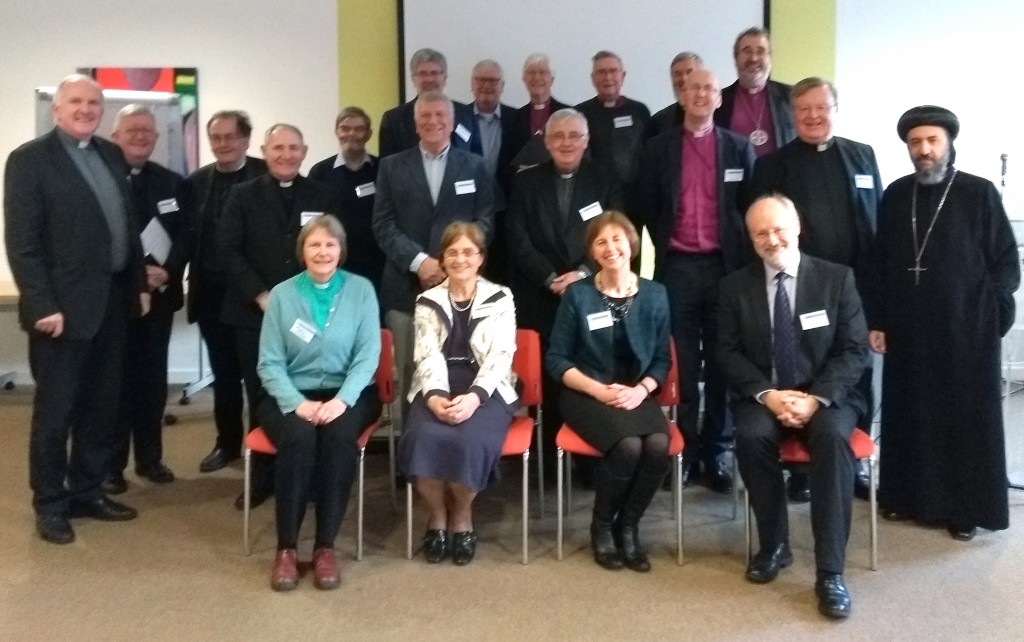 On January 30, 18 members of six Christian traditions came to the Focolare Centre for Unity in Welwyn Garden City for the annual Church leaders' meeting. The keynote talk this year entitled Mary, Clothed with the Word, was given by Judith Povilus an American focolarina who is a member of the Focolare's international study group, the Abba School, and also a teacher at the Sophia University Institute in Loppiano.
Before the keynote talk, Dr Richard Clutterbuck (Methodist theologian), Bishop Mark Strange (Episcopal Church of Scotland) and Archbishop Bernard Longley (Roman Catholic) gave a brief overview of the understanding of Mary in their own tradition. These contributions were an important preface to the keynote talk, which drew mainly on the Chiara Lubich's understanding of Mary during the early period of the Focolare known as 'Paradise 1949'.
Dr Povilus's talk led to a spontaneous and profound sharing amongst the participants. The content of the talk was new both to those whose Church has a long tradition of Marian devotion and to those for whom Mary has almost been 'deleted' from its memory.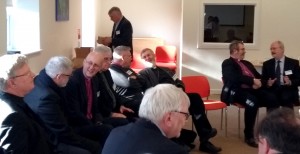 In the afternoon, Rev Dr David Cornick, a URC minister gave a concise summary of his 10 years as General Secretary of Churches Together in England and concluded with his thoughts on how he saw ecumenism in England proceeding in the future.
To conclude the day, three bishops from different Christian traditions shared their experience of the Focolare's ecumenical meeting of bishops held last October in Katowice, Poland.
The participants at the Church leaders' meeting were: Bishops Robin Smith, Jonathan Goodall, Edward Holland, Michael Beasley (CE); Bishops Ralph Heskett, William Kenny, Mark O'Toole, Brendan Leahy, Paul McAleenan and Archbishop Bernard Longley (RC); Mgr Philip Kerr – Convenor, Action of Churches Together in Scotland (RC); Bishop Mark Strange (Episcopalian, Scotland); Bishop Trevor Williams (Church of Ireland); Dr Richard Clutterbuck (Methodist); Dr David Cornick, Dr Kirsty Thorpe, Rev Martin Smith (URC); and Archbishop Angaelos (Coptic Orthodox).