No matter who we are or what we do, ultimately, we cannot avoid life's harsh challenges – our own limitations, fears, broken relationships, illnesses, bereavement.
Living a full and meaningful life means facing these challenges. It means learning to transform our shortcomings, failures, worries and pains – the gaps – into something positive
…. That's how the light gets in …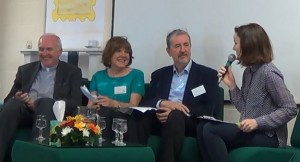 The Focolare's summer gathering explores how the light gets in through a rich tapestry of experiences from people who are living out  this approach to suffering: in the family, work and unemployment situations, in the dialogue between churches, and the social issues of our times – the refugee crisis and climate justice. Their stories illustrate that by saying 'yes' to the 'why?' of suffering, we become people who through love are capable of healing and giving life in the most varied situations.
Will you join us?
Where?  Dungarvan
When?  Next July 5th – 9th
Who is invited?  Everyone! … families, youth, adults, children, …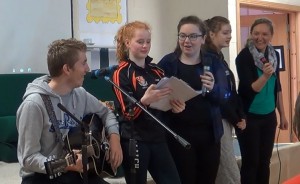 What's the program of the gathering like?  Content rich mornings feature talks and stories from life on this year's theme. This year's speakers include Rev. Ken Newell and Bishop Brendan Leahy, and there will be a special focus on the World Meeting of Families. There are parallel programmes for teenagers and children during the morning sessions.
Afternoons are about fun and diversity alternating outings to local beauty spots with a variety of workshops for all the family – from dance to ecumenical dialogue.
Evenings are for relaxation and craic!  –  a table quiz? an open mike? an entertainment night? a simple drink in the bar? It's all on offer. If you play a musical instrument, please bring it along. Singers are welcome to join the choir or to perform musical interludes during the morning programmes.
Beyond the programme and activities, the Focolare summer gathering is a true experience of family – a coming together of people of all ages, backgrounds and religions to form a unique temporary society based on mutual respect and love.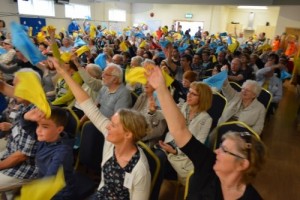 What people have said about previous events?  "…the youthfulness, the openness and the simplicity of the whole thing – just made it so special…… So many gifts… and as they say, when you are full, you have to share that joy with everyone. I've been sharing it around in work …"
How can I register?  Fill in and return registration form downloadable here or use a printed invite and please enclose 40% of the paymenr
When should I register? By 6th June 2017
How can I get more info?  The registration form here has already a number of detailed info but you can use contact us section at the top of this page or email focolareireland.events@gmail.com