Thursday 2nd November 2017, 7.00 pm
Fitzroy Presbyterian Church
77 University St., BT7 1HL Belfast.
The talk will be followed by dialogue and refreshments
Suggested donation £5 to help cover expenses.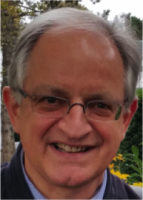 Rev. Hubertus Blaumeiser is a Catholic priest from the diocese of Augsburg in Germany. His doctorate at the Pontifical Gregorian University was on the theology of the Cross in Luther as a key to his anthropology and world vision.
He was present at the signing of the joint Declaration on the Doctrine of Justification in 1999 in Augsburg and at the Lutheran – Catholic commemoration of 500 years since the Reform on 31st October 2016 in Lund.
At the moment he is engaged in a research project which brings together different theological faculties in Rome on the spirituality of the Reform.
Download the flyerLight from the life of Luther_A5