Following the request put by the Focolare Movement on 7th December 2013 to the Rt Rev. Raffaello Martinelli, Bishop of Frascati, last year on January 27th opened Chiara Lubich's cause of Beatification. "Our only wish is to offer the Church and humankind the gift that Chiara was for us and for a vast number of people" said Maria Voce, President of the Focolare Movement on that occasion. "Receiving the charism God gave her … Chiara worked so that this pathway of Gospel life could be followed by many people. She always renewed her determination to help all those she met to put God in the first place in their lives and to "become saints together". Her vision and her heart were motivated by a universal love which was able to embrace all people, going beyond all differences, and always directed towards fulfilling the testament of Jesus: "May they all be one".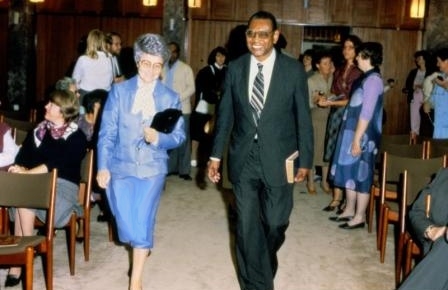 During this year the Diocesan Tribunal heard testimonies from dozens of peoplewho were able to make known the life and charism of Chiara as fully as possible. Among those giving witness were many of Chiara's first companions, (first focolarine and focolarini), religious and civil authorities, her family members, people from other Movements, other churches and of different beliefs. On this first anniversary, we reflect on part of a talk given by Chiara Lubich at Loppiano in 1987, in which she underlined the importance of the "holiness of the people" or "collective holiness" which arises from the charism of unity.

«We are always travelling on towards our holiness. Without this objective, however, life would have little meaning because God who created us also called us to holiness. All people must go towards this goal. In fact, the call to holiness is universal. … Everyone should reach their own perfection and those who commit themselves to it reach the goal by travelling along different paths.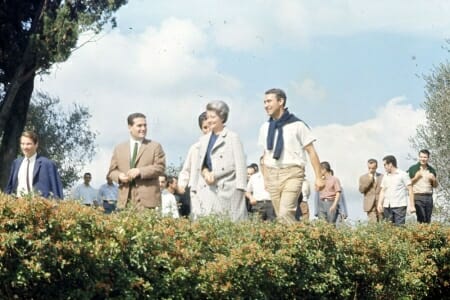 We too have a path. … For us it is God's will to walk along a collective pathway to holiness. To do so we need to keep in mind two aspects of our spirituality which we cannot do without. We cannot become saints if the Risen Lord is not living in us and among us.
We are in the midst of the world and whichever way we turn we find something that is in contradiction to Christ and his way of thinking. In the world there is an atmosphere of consumerism, hedonism, materialism and secularism everywhere. How can we bring the presence of God effectively and constantly into today's society more and more? How can we avoid the world's snares? How can we stick to the decisions we make in moments of grace?
Our Lady has given us a great way of doing this in her Work. She has created everywhere, in different ways, smaller or larger communities whose vocation it is to keep Jesus present in their midst. This means, therefore, not only overcoming personal problems by embracing Jesus Forsaken so that the Risen Lord can live in us, but it also means building unity with our brothers and sisters so that the Risen Lord can be in our midst. She knows that on our own, in a world like ours, it would be difficult to manage. For that reason she "invented" this spirituality which is called collective, precisely because it is lived by many people together …».