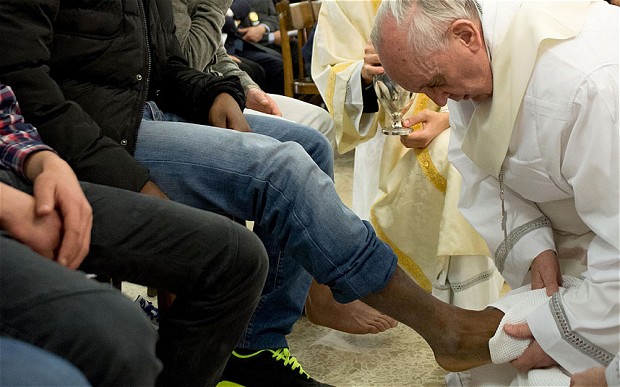 Today, then, the word is Love. Holy Thursday is the day on which, over the years, we have often experienced the sweetness of a special union with God. It reminds us of the abundance of love that heaven poured out over the earth.
This Love, first of all, is in the Eucharistgiven to us on this day.
This Love is in the priesthood, which is a service of love and enables us to have the Eucharist.
This Love is in unity, which is the effect of love and for which Jesus implored the Father: "That they may all be one, as you … and I" (cf. Jn. 17:21).
This Love is in the new commandment which he revealed on this day before dying. "Just as I have loved you, you also should love one another. By this everyone will know that you are my disciples, if you have love for one another (Jn. 13:34-35). This commandment enables our life here on earth to be modelled on that of the Holy Trinity.
Source: Chiara Lubich during a telephone link up. Castel Gandolfo, Romea, 20th  April 2000.