This year's Genfest, which will take place in Manila, Philippines, brings to mind its eighth edition held in 1995. Michelle Sopala, from USA, was among 12 thousand young people gathered at the Palaeur in Rome.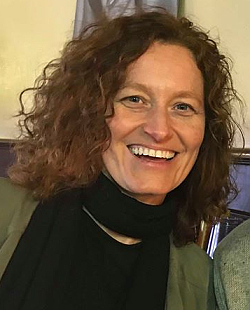 When I think back on the Genfest 1995, I can't only think of the event, itself, although who could forget the dances, the faces, the excitement, the event and the very strong experiences of the participants. In fact, before all the excitement of those two days at the Palaeur in Rome, my thoughts go back to the intense experience of unity built during the months and especially the weeks before the event. I can't really remember the details, but every time we got together to prepare for it, the result was a deeper and stronger union with God. Strange, I know, but before beginning the concrete stuff, I remember we always tried to put everything into perspective: we weren't doing this just for fun (although fun, it was!), but we were doing it because we believed it could be a contribution to the united world that we all dreamed of… a world where all relationships were based on mutual love and respect, and could overcome all divisions. Then we got to work, trying not the sway from the goal.
First, the ideas. Then came the song, the dance, the rap… Each little piece was born from giving our ideas, losing them, trying to be full of love and empty of ourselves in order to really understand the others. That took sweat, energy, pain…, but for some reason it filled us with a special joy and happiness. We gave our all, but ready to lose it all. And that was the deal, because as much as we were working, we didn't even know if the piece would be chosen by the central organizing committee in Rome or not. And even if chosen, we knew it could be cancelled up to the last minute. But, with that said, full-speed ahead!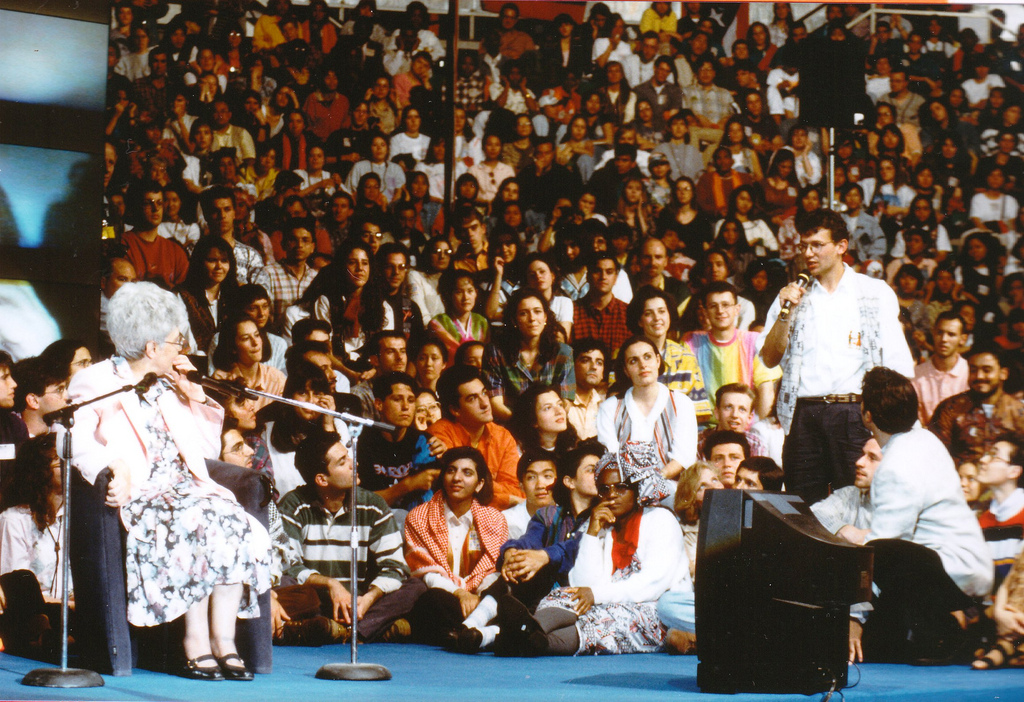 And now for the Genfest, itself! Even though it was a life-changing event in all its aspects, I can't hide it: for me the highlight was the meeting with Chiara. I don't know if the other 12 thousand young people in the arena felt the same, but I felt like Chiara was talking to me, and me alone. When Noel asked her the final question, «Chiara, from the bottom of your heart, what would you like to say to us young people?», her answer rang out like a war-call that still rings in my ears. With a super-astute intuition and understanding of what the young heart yearns for, she quoted St. Catherine who had told her disciples not to be satisfied with small things because "God wants them big!".
«You, young people – she said, with a conviction that went straight to the heart – don't be satisfied with crumbs… with small joys… but aim high and seek the fullness of joy: that joy that comes from living out unity!» Hmm. For better or for worse, that's been my experience ever since.
"Unity"? A deep word that I'm still discovering after these 23 years. But that "fullness of joy"? Yep! I've found it! Oh! …and by the way, our performance was chosen. Take a look. Hope you like it!
Michelle Sopala
---