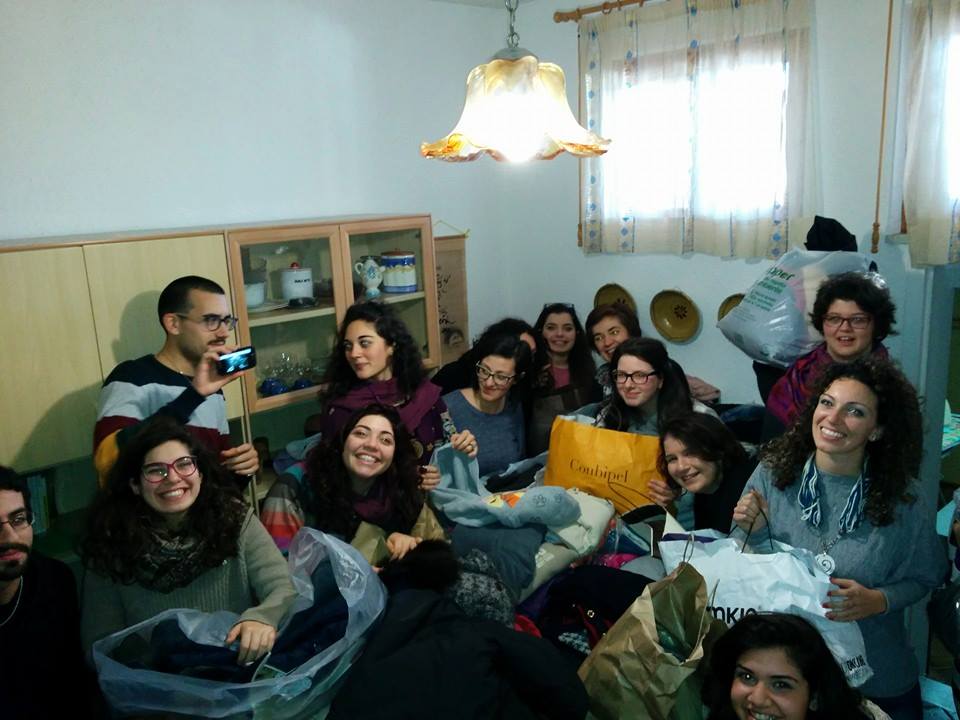 "One of our Focolare contacts living on the border with Syria, has made us aware of the critical situation they're currently undergoing. With the onset of Winter in Syria there is urgent need for heating and appropriate clothing to withstand the low temperatures. The people there are unable to buy these types of clothes because of economic difficulties but also because of the embargo on importation of these types of items.
Speaking about this in our group, we understood that we needed to immediately do something to help these brothers and sisters of ours.
Through a Facebook page which keeps all the young people of the Focolare in Italy connected, we launched this appeal which is being spread via the hashtag #riscaldiamolasiria.
The most immediate solution to meet their needs was to ship a package with appropriate clothing. The action started with all of us going through our wardrobes and organising collection points throughout Italy to collect the items. The generosity was overwhelming!
With the help also of other members of the Focolare Movement in different local communities, many parcels were dispatched within a few days and are already reaching Syria.
At first our enthusiasm was somewhat dampened because of the high shipping costs, but through our communications network across Italy in real time, we were able to find the most secure transport with the cheapest rates.
The help that we're giving will not stop here; we will continue to support them in a practical way with every means at our disposal! For now we're sending the items to those in need in Syria, and any items left over will be given to those most in need in our city."
Maria Chiara De Lorenzo