We have come to the Australian stage of THE journey BY Margaret Karram and Jesús Morán, President and Co-President of the Focolare Movement. IT IS a continent with extraordinary cultural riches and a diverse and multicultural Focolare family.
Suva to Sydney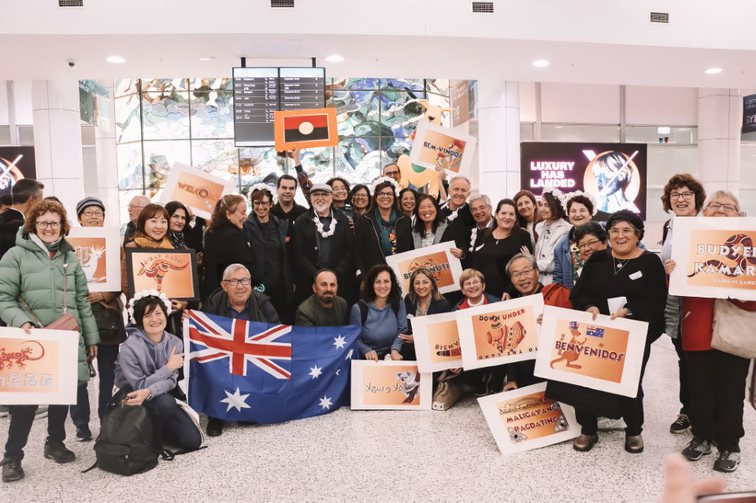 Margaret and Jesús have certainly taken radical leaps throughout this trip. (Just think of their jump from Japan to Fiji.) The flight from Suva to Sydney 9 May was certainly similar, as the sudden shift from seeing the handful of fishing villages on the south coast of Fiji's main island to the bright shiny jewel of a city in Australia is nothing short of extreme.
The shimmering lights of iconic Sydney harbour were on full display as our plane circled closely, almost as if to proudly show off this 'beaut' of a city.
Stepping into this multicultural metropolis, our diverse local community is there to welcome them in their many languages. They hail from South Korea, Philippines, China, Hong Kong, Lebanon, Sudan, Iraq, Syria, Bangladesh, Brazil, and of course Anglo-Celtic Australia. They are Catholics, Melkites, Chaldeans, Anglicans; the local Focolare region of Sydney includes Brisbane, Australian capital Canberra and their surrounding areas.
Meeting the Archbishop of Canberra
Connecting with the local Church remains top priority. During a profound yet light-hearted meeting with Archbishop Christopher Prowse, currently the archbishop of Canberra, he spotlighted the life of Mary MacKillop, Australia's first saint.
"If Mary McKillop were alive today, she would be very comfortable with Focolare," the archbishop said, pointing to her interfaith works.
He took us to her tomb and prayed that like her, the charism of unity would bloom like a rose, spreading its scent throughout Australia.
In through the art door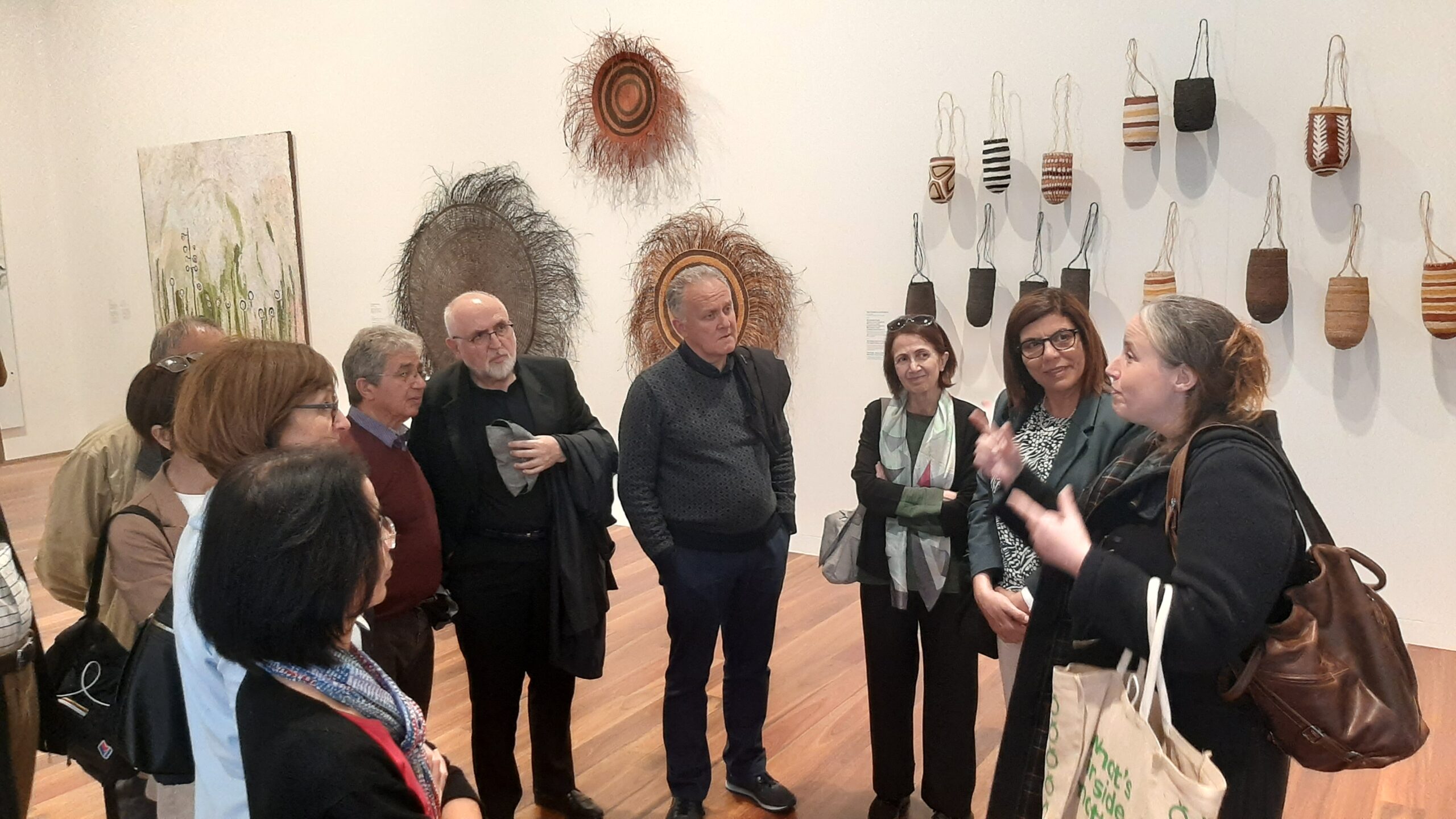 A clear window into an indigenous culture is through its art, but to know what you are looking at, having a guide is essential.
Enter Alexandra Gaffikin, an English Volunteer in Sydney with extensive experience in the museum and heritage sector. Her roles have included 'head of interpretation' at a museum, which certainly was handy as the group visited the Art Gallery of New South Wales for an exhibition on contemporary Aboriginal art.
Iconic bark paintings, for instance, were shown to be so much more: they are at once histories, maps, title deeds, and rulebooks even. They can be three dimensional, with underpainting showing underground water sources, for example.
In Aboriginal culture, these artworks are alive as people (and could even be painted on someone's body). These are living collections displaying knowledge passed down through millennia.
Moments to enjoy Sydney
Amid a day full of meetings, Margaret and Jesús were able to fit in some time to take in Sydney, hopping on one of the many ferries and heading towards Circular Quay and the iconic Sydney Opera House. The views are spectacular! Happy to get behind the camera for a bit, Margaret ended up snapping quite a few pictures herself.
The upside of merging across the globe
This visit was an opportunity for focolarini from across the region – including from as far as Perth, Wellington and Fiji – to come together for some meaningful sessions. It is a time where the movement's organisation has been merging, and now as a result exceedingly different cultures (think Korea, Japan and Chinese speaking areas, for instance) now need to adjust and collaborate directly.
"I think up until now we didn't understand all the consequences and all the positive things, even though it has been very difficult all this process.

"But we will see the consequences, I think, in a few years. Because what it is helping us is to really break down all the barriers… first of all in our hearts, and the barriers between nations…

"If we want to have peace, we have to have peace among us focolarini and among communities. We have to look at other countries… as our own countries and discover that we can be this 'connecting family'…

"We don't have to give other people our richness, we have to help them to discover theirs."

Margaret Karram
A special presence despite medical challenges
There was a particularly meaningful moment when three married focolarine who are seriously ill were able to greet everyone remotely.
"I just want to assure you of my unity. Much as I would've wanted, I was fully booked, but I had to change because of what God had in store for me," said one.
"It's been good because I feel where I'm where God wanted me to be, but it's not where I wanted to be," another told the group.
"Physically I can't run, but inside I really want to run, I'm so excited," said the third. "Enthusiasm does not have any age."
Welcome to country
Aboriginal culture in Australia is the oldest continuous culture known, dating back at least 60,000 years. The proper protocol when beginning meetings in Australia is to have a 'welcome to country' from an Aboriginal elder, or a formal acknowledgement of the traditional custodians of the land.
As the Focolare community gathered from throughout Australia, we were privileged to have 'Aunty Ali' Golding, a Biripi elder, to welcome us all.
She grew up on an Aboriginal mission and later lived in a suburb of Sydney for over 20 years. In the 1980s, Ali was one of the first Aboriginal education assistants, and in 2004, she gained her diploma in theology.
She has contributed to various local, national and international forums, including the New South Wales Reconciliation Council and Australians for Native Title and Reconciliation. This has helped deepen public understanding of indigenous culture and history for the public.
Aunty Ali's presence at our Focolare event with Margaret and Jesús certainly deepened our appreciation for this national treasure and her rich heritage. "It has been one of the most heartfelt welcomes that I have ever experienced," she said. "Here I felt the Creator's spirit."
The best meeting of the whole trip (so far)
Margaret and Jesús had a dynamic, insightful meeting with close to 30 young people. When asked about their challenges, they did not hold back, but spoke candidly of the indifference they encounter with their peers daily. Their numbers are small; the distances are huge.
Margaret shared her early Gen life in Haifa with her sister, and how they started small, receiving the Gen magazine by mail. She was proud of how they had begun, and said she was just as proud of those present for moving forward with their Gen life.
Jesús encouraged the young people as well, making the effort to reassure them that sharing their difficulties was not negative at all. "This was the best meeting of this entire trip," he said at the end. "I liked it a lot."
Drawing on rich experience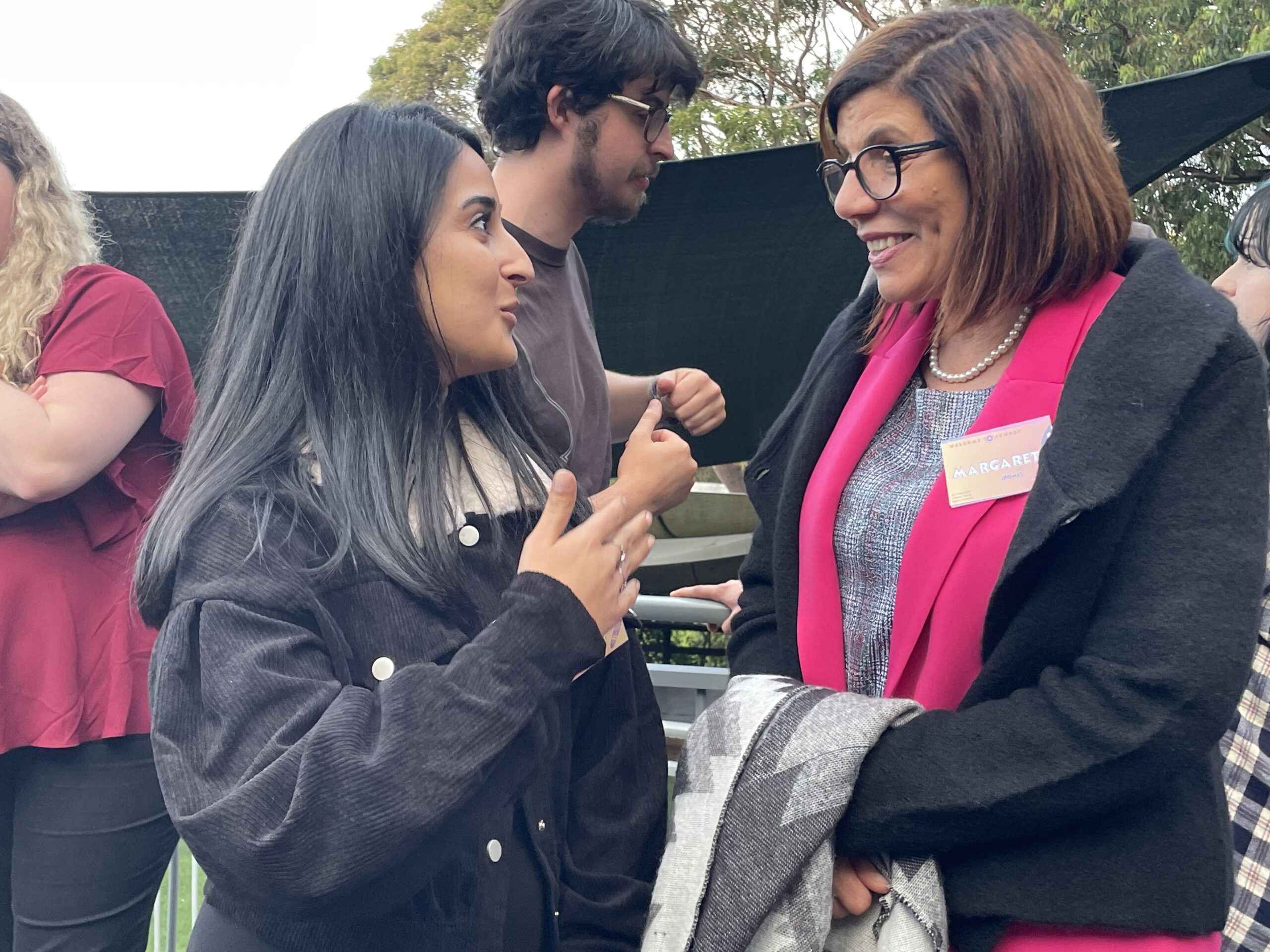 Rita and Antonio, who look after the Focolare Oceania region from Rome, have also been travelling with the group. When asked how they live dialogue and fraternity in conflict situations, they reached into their own vast backgrounds.
"My experience in interreligious dialogue has been discovering that we are walking together towards God," said Antonio.
"Dialogue is an encounter," Rita added. "What is really important is to meet the other and discover that love drives fear away."
How to bodysurf (spiritually)
The surf was certainly 'up' on the beaches around Sydney, with young and old donning their wetsuits and grabbing their boards to catch a few waves. 'Bodysurfing' is also popular – people ride the ocean waves without a board as well. It's truly exhilarating.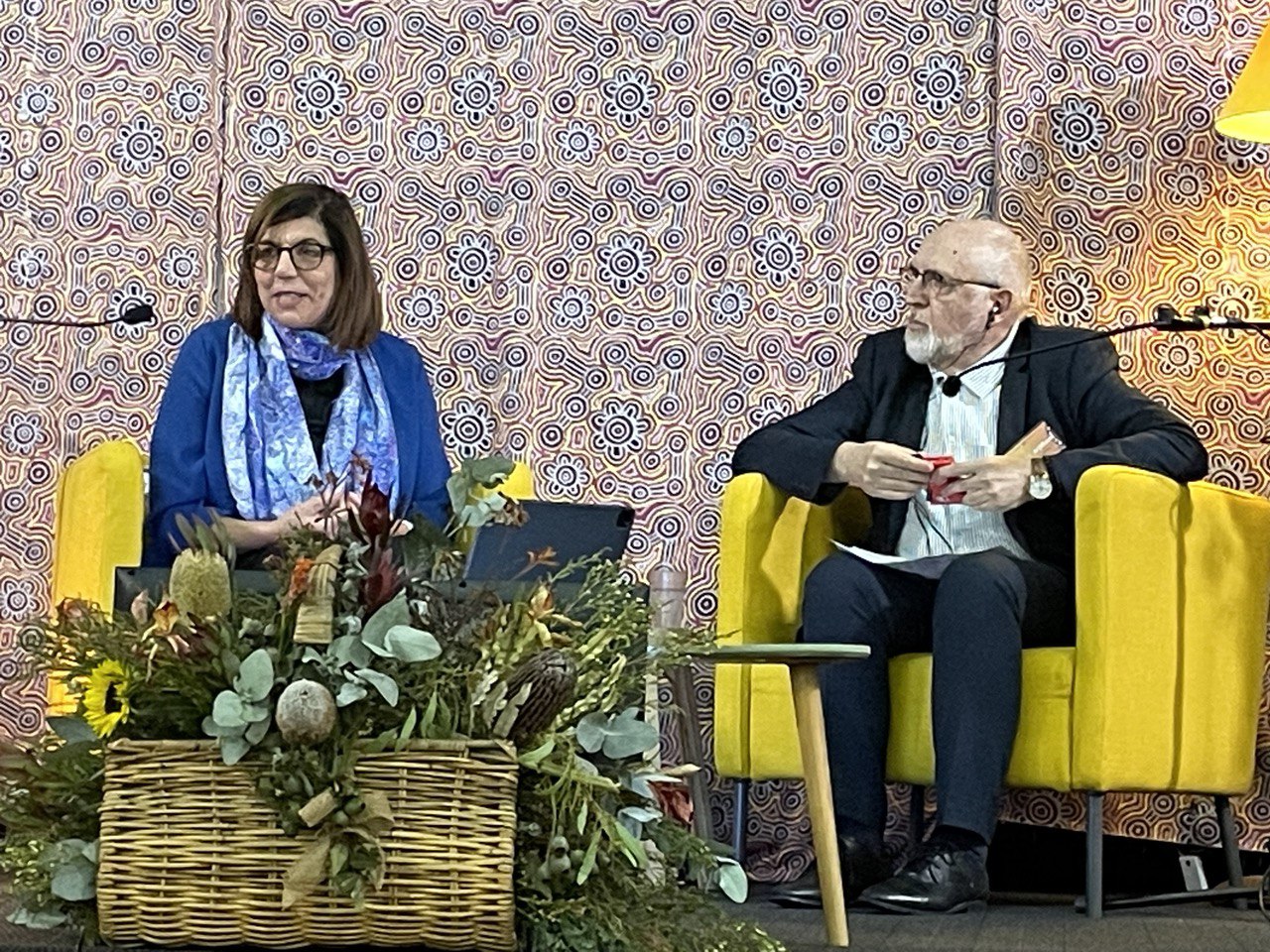 But to get out to where the best waves are to ride, first you have to deal with the powerful ones rolling in towards you — the ones you don't want to ride, the ones you aren't ready for.
"Someone explained to me the dynamics of this sport, and right away what came to my mind was our love for Jesus Forsaken," Margaret said.
Bodysurfers essentially dive deep below those incoming waves they don't want to ride, so low that they can touch the sand at the bottom. Doing so, they avoid getting swept away by the power of the ocean. Once the wave rolls over, they come back to the surface to find a wave worth riding.
"Like those who bodysurf, you don't fight the waves, you don't 'fight the trials', but you go to the bottom of your heart, recognising Jesus in every pain, and continuing to love him, you come up again, finding the light through love."
T. M. Hartmann