On 10th-11th November 2023 a seminar entitled "Expressing God. Chiara Lubich and the mystical tradition of women from the Middle Ages to the twentieth century. A journey of many voices" took place in Bologna (Italy) Father Gianni Festa, OP, reflects on its outcomes and prospects.
The seminar featured a polyphony of voices spanning centuries. Protagonists of the female mystical tradition and their writings were the focus of a seminar that, on 10th -11th November 2023 in Bologna (Italy), brought together scholars from diverse disciplines including theologians, linguists, historians, literature experts and archivists. The seminar offered insights and reflections starting from the texts of the mystics, in particular from the 1900s. Diverse female figures, each unique yet connected by commonalities in the way they "spoke and wrote about God", traits that reveal the path of the Holy Spirit and its unfolding through a plurality of voices, different but in great harmony. We talked about it with Father Gianni Festa, OP, Professor at the Theological Faculty of Emilia-Romagna and member of the Dominican Historical Institute.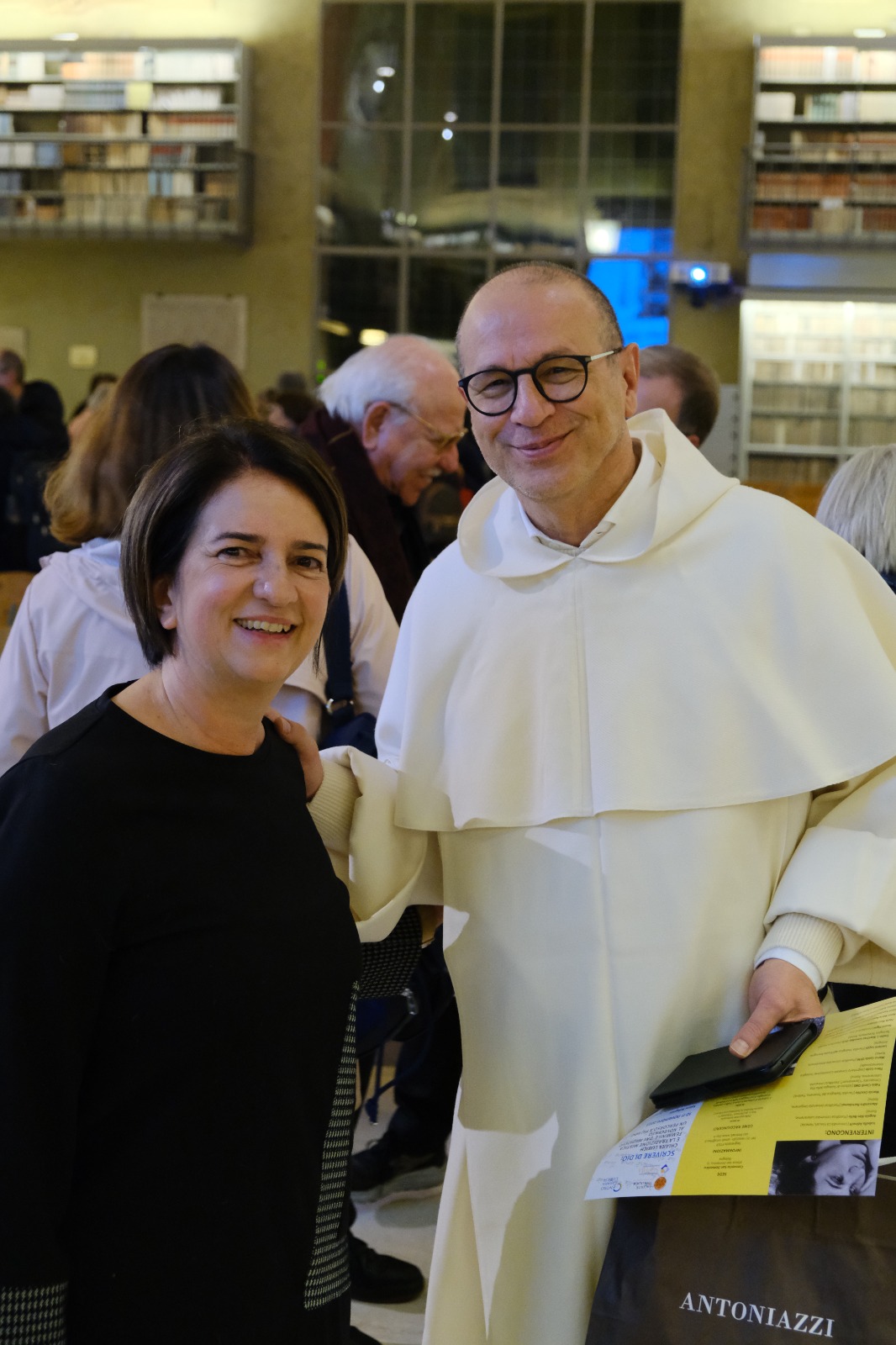 Father Festa, together with the Chiara Lubich Center and the Sophia University Institute, the Theological Faculty of Emilia Romagna organized this seminar. You worked very hard to make it happen. What is your impression at the end of the proceedings? What were the most interesting aspects that emerged?
The first interesting aspect which is indisputable, is that this Conference placed Chiara Lubich, her theology and her spirituality in a much broader context than that in which it has been interpreted up to now. Connecting her with the tradition of female writing, both medieval and contemporary, has given new light to aspects of her theological and spiritual teachings. The second thing is the opening of research towards contemporary female mysticism, which is little studied, apart from the most well-known personalities, whom we also included, such as Etty Hillesum, Simon Weil and Adrienne von Speyr. But the mystical writing of women in the '900s is not as popular or studied as much as that of the middle ages or early modernity. This led to difficulties in finding speakers. The third important aspect was the collaboration between academic institutions fostering dialogue and cooperation on themes of theological research. This communal effort was really important and positive.
The presentations highlighted some of the unique characteristics of the personalities presented but also the common aspects that emerge from their texts and that unite the various mystics despite different eras and contexts. How do you think these experiences can become a testimony of life and a testimony of God? How can they still speak to people today?
What has always struck me when studying, in particular in my case, the Middle Ages, was the absolute tenacity of women in resisting regression to a condition of minority or marginalization, despite prejudices and preclusions. The mystics have consistently sought to affirm their relationship with God, to articulate and manifest it. Communicating it, "expressing God" and the distinctive way women do this, has a very important and timely impact which resonates with Pope Francis's teaching. The female magisterium should coexist with the male magisterium, not in opposition but because they are the two lungs of the Church. I believe this is a crucial aspect.
Chiara Lubich: according to you, in the panorama of female mystical thought, what are the most characteristic and original aspects of her "expressing God" and what emerged from her works of mystical experience?
I knew little about Lubich, but also after listening to the presentations, I think that two characteristics of her writing and teachings are very clear, almost unequivocal: first of all the profound roots of Chiara's writings within a robust tradition. This is undeniable. Chiara Lubich is not naive in her statements, in her reasoning and in her writings. I sensed this spiritual and theological, culture which can be felt in her writings. Secondly, and perhaps because I am Dominican and therefore also linked to figures such as Catherine of Siena, I was very struck by the ecclesiological and communion aspect of her spirituality. This is an element that I have also observed in contact with the Focolare Movement itself, communion, unity, ecclesial dimension; a departure from the excessive individuality in favour of sharing that has been present since the first experiences of Lubich.
What study and research perspectives can this seminar open up?
Undoubtedly it is a step towards greater openness, an expansion of studies on nineteenth and twentieth-century women's writing. Therefore, it will be necessary to equip ourselves on the linguistic and theological fronts, to be able to study these figures that are too marginalised, too forgotten and unknown. Furthermore, I believe that, with regard to the Chiara Lubich's teachings, it would be important to better explore certain writings of hers from an exegetical, theological and spiritual perspective, such as the text that was consistently discussed during the seminar, "Paradise '49".
Anna Lisa Innocenti and Maria Grazia Berretta