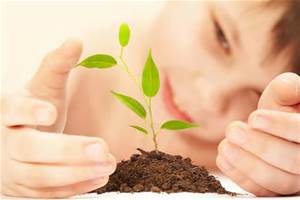 "Real kindness is an exchange with essentially unpredictable consequences. It is a risk precisely because it mingles our needs and desires with the needs and desires of others..." A. Phillips e B. Taylor, On Kindness
"Businesses and organizations are good places for a good and fulfilling life if and until they let non-economic virtues live alongside with the economic-business ones. It is a decisive co-existence that is not easy at all, because it requires managers to give up total control over the behaviour of people, to accept an element of unpredictability in their actions and to be willing to relativize efficiency, which is becoming the real dogma of the new religion of our time.
Generosity is one of these non-economic virtues that, however, are also essential to every business and institution. The root of generosity lies in the Latin word genus, generis, a term that refers to race, family, birth – this is also the first meaning of the word gender. This ancient etymology – that is lost now – tells us important things about generosity. First of all it reminds us that our generosity has much to do with the transmission of life: with our family, with the people around us, with the environment in which we grow up and where we learn how to live. We receive it as an inheritance when we come into the world. It is a gift that our parents and relatives pass on to us. Generosity is formed inside the family home. The generosity we find in ourselves is very dependent on that of our parents, how and how much love there had been amongst them before we were born, the life choices they made and the ones they make when we start looking at them. It all depends on their faithfulness, their hospitality, their attitude to the poor, their willingness to "waste" time to listen to and help their friends, the love and respect they show towards their parents.
This primary generosity is not a personal virtue, but a gift that becomes part of the moral and spiritual standard of what is called character. It is a capital with which we come to the world, which was formed before our birth and is nourished by the quality of relationships in the earliest years of our life. It also depends on the generosity of our grandparents, great-grandparents, neighbours, and that of many others who may not be contributing to our DNA but are still present, in mysterious but very real ways, in our own generosity (and non-generosity). My generosity is influenced by the poets who have nourished the heart of our family. By the prayers of my people, the musicians I love and listen to, by the storytellers in village festivals, by the speeches and actions of politicians, by the sermons of preachers. By the martyrs of resistance, who gave their life yesterday for my freedom today. By the generosity of countless women of the past centuries (there is a great affinity between women and generosity), that many times placed the flourishing of the family they gave birth to before their own – and still continue to do so. Generosity generates gratitude towards those who have made us generous by their own generosity.
Living with generous people makes us more generous – and the same is true for prayer, music, beauty…. The cultivation of generosity produces many more effects than the ones we can see and measure – and the same goes for our non-generosity and that of others. The stock of generosity of a family, a community or a people is something like the sum total of the generosity of each and every member of it. Every generation increases or reduces the value of this stock, and the latter is happening today in Europe where our generation, impoverished in ideals and great passions, is squandering the wealth of generosity it has inherited. A state that leaves half of its young people without work is not a generous state". (Read more)
by Luigino Bruni
published in Avvenire ( (Italian newspaper) on 23/08/2015