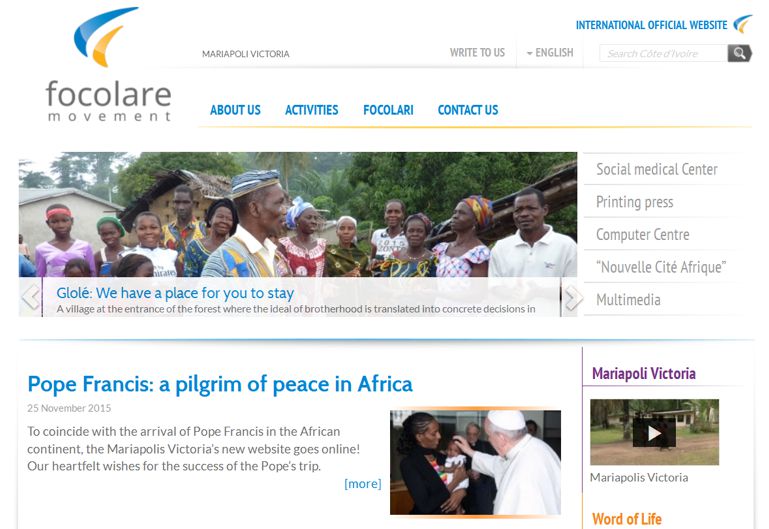 Today Pope Francis sets out on his first trip to Africa where he will be visiting Kenya and Uganda (English-speaking nations) and the Central African Republic (a French-speaking nation). It's a particularly delicate and significant time in the Central African Republic due to it's security situation being a country at war.
"Mariapolis Victoria", the Focolare's little town located in the Ivory Coast, extends its best wishes for this trip and has timed the launching of its new website today to coincide with this meaningful journey of the Pope in Africa .
Although West Africa is not on Pope Francis' itinerary, we totally adhere to his message of brotherhood and peace. Many nations in West Africa, such as Mali, Niger and Nigeria, have  suffered repeated attacks of terrorism. We sincerely hope that the presence of Pope Francis, which promotes dialogue, in particular interreligious dialogue, may open up pathways of fraternity in Africa. "Bon voyage" Pope Francis!
Source : www.focolare.org/mariapolivictoria