María Cecilia Perrín was a sunny-natured Argentinean girl born in Punta Alta (Buenos Aires) in 1957. After being engaged for two years, she and Luis married in 1983 and she lived intensely with the desire to set solid Christian roots to the emerging family. Two years later, while she was pregnant she was diagnosed with cancer. With the support of her husband and the family, she chose not to heed the suggestion to undergo a "therapeutic abortion." She died at the age of 28 after the birth of the baby girl. As she expressly requested, her remains were interred in the Mariapolis Lia (O'Higgins, Buenos Aires), a place of joy and hope. Her reputation of sanctity, heroism in accepting her illness, the example of Christian life, and the many graces that have been granted through her intercession started off the cause of her beatification on 30 November 2005.
Maria Orsola Bussone, born in 1954 in Vallo Torinese, northern Italy, was a generous, open and sportive child. At the age of 11 she participated with her family in a meeting of the parish Movement in Rocca di Papa. She wrote to Chiara Lubich: "I want to love always, be the first to love, without expecting a return. I want to let God use me as He desires and do all I can, since that is the only thing in life that matters." On 10 July 1970, at 15, while participating as an activities coordinator in a summer camp, she died of an electric shock while drying her hair with a hairdryer. Her fame of sanctity spread and many people went to her tomb to pray for her intercession. Her diary and letters revealed her deep spirituality. The construction of the parish Centre to which she contributed was named after her. On 17 December 2000 the diocesan phase of the cause of beatification ended. On 18 March 2015 Pope Francis authorised the promulgation of the decree which declared her a Venerable.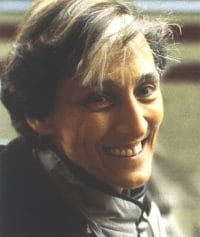 Margarita Bavosi, born in 1941, is the third child of a wealthy family of Buenos Aires (Argentina). She lived a happy life until she was ten, when her mother suddenly passed away. The acute pain pushed her to ask the Virgin Mary to take her place. The meeting with the charism of unity was the answer to her desire for sanctity. She donated her life to God in the focolare, and was known to all as "Luminosa." She spent some years in Brazil, Argentina and Uruguay, and became the co-director of the Focolare Movement in Spain. At 40 she felt an unexplainable physical decline, and only after three years received a precise prognosis. Soon she was unable to move about but continued to build relationships, taking to heart the motto of St. Aloysius Gonzaga "I shall keep on playing my game." The night of 6 March 1985, amid the amazement of those present, she said "Here I am Jesus, I have always tried to do everything in your presence." On 22 November 2008 the diocesan phase of the canonisation phase closed. The center of the Focolare of Madrid and the international town close to New York were named after her.
Renata Borlone was born on 30 May 1930 in Aurelia (Civitavecchia, close to Rome). She was raised in a non-practicing but united family, and when she was 10, witnessed the explosion of World War II. Thirsting for truth, she sought it in studies. She enrolled in the Faculty of Chemistry, since she was a science enthusiast. At 19 she came in contact with the evangelical life of some of the first focolare women who had just moved to Rome, and through them, she felt the certainty that God is love! At 20 she entered the focolare and for 40 years served the Work of Mary, with roles of responsibility in Italy and abroad. In 1967 she arrived at the Training School Loppiano where she spent 23 years constantly focused on reaching sanctity. At 59 she was found to have a serious illness and the few months that remained were an acceleration in her thrust toward God. Despite her suffering she transmitted joy and a sense of sacredness and up to the last moment repeated, "I want to testify that death is life." On 27 February 2011 the diocesan phase of the beatification process closed.
Chiara Favotti
Also see:
Alfredo Zirondoli, "Luminosa continued to play. Profile of Margarita Bavosi," Città Nuova, Rome.
Giulio Marchesi, Alfredo Zirondoli, "A silence that became life. The life of Renata Borlone", Città Nuova, Rome.