Prophetic Economy…between the "already" and the "not yet" : The International Event promoted by the EoC and several associations and movements intending to respond to the cry of the world and the poor. It will take place in Castelgandolfo (Rome)
Our world faces an ecological and social crisis. Climate change and rising inequality are being fuelled by unjust economic structures, short-sighted policies and outdated practices. People all around the world. BELIEVE passionately in human development & sustainability, WORK tirelessly to change the rules and demand justice.
It is time to COME TOGETHER and be more than the sum of our part
"Prophetic Economy" stems from the desire to approach those with whom we have a common goal, in order to learn from each other, find new ways of collaboration, send a powerful message of hope especially to those who today are the victims of social and environmental injustice and to understand together how to act on the macro level.
We immediately realized that we couldn't start such a journey alone, but that we had to do it right away, together with other movements. That's how the EoC working group was enriched by the presence of ATD Quart Monde, The Pope John XXIII Community (Associazione Papa Giovanni XXIII),, Nomadelfia, the Global Catholic Climate Movement, Slotmob, Mondo Comunità e Famiglia and  Wordteens (Ragazzi per l'Unità) who today are our partners. We are convinced that the value of Prophetic Economy is not only represented by the realisation of the event in itself, but also by the process of mutual opening up and enrichment which has already been started by all promoters
CHILDREN will be protagonists too!
In addition to bringing together those who make efforts in this area, this event also proposes a competition of best practices of "Prophetic Economy", giving visibility and recognition to many of the protagonists of change who transmit a positive energy at the service of the common good.
135 change-makers and organizations from 35 countries have participated with their practices of prophetic economy. The 3 winners and other practices selected in the shortlist, will  present live during the event.
Scientific Panel for "Prophetic Economy in Practice" Award 2018 : Dr.Vandana Shiva -India, Dr. Jeff Sachs – USA, Dr.Cristina Calvo – Argentina and Prof. Stefano Zamagni – Italy.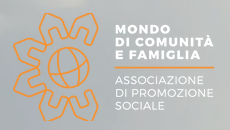 Simultaneously with the event there will be
satellite actions
of a different nature organised in several countries around the world: the most important Prophetic Economy will be an international
Bankmob for disinvestment in fossil fuels, armament and gambling
.
​Info: www.propheticeconomy.org/
Prophetic Economy in practice – Award 2018 – download info e form