At the Mariapolis in Arny, 35km south of Paris, the first "Ambassadors of a United World" course was held from 2–7 September. There were 16 young people from 14 countries who participated.
"Better Together" was the catchphrase that guided them. The programme was sponsored by New Humanity, an international non-profit organisation, which is an offshoot of the Focolare Movement and takes its inspiration from the spirit and values behind it.
The goal was to strengthen the expertise of a group of young change makers, peace builders and community leaders, training them in the culture of unity, peace and fraternity, in order for them to become true "ambassadors" of a united world, capable of being spokespeople for the NGO nationally and internationally. The 16 who participated were from Belgium, Brazil, Cameroon, Colombia, South Korea, Ecuador, the Philippines, Kenya, Iraq, Italy, Lebanon, Mexico, Nigeria, Spain and the U.S.
"This was New Humanity's first training course," said Chantal Grevin, New Humanity's main delegate at UNESCO in Paris. "It was an effective experience that allowed us, in just one week, to give them the necessary skills to become active workers in our NGO."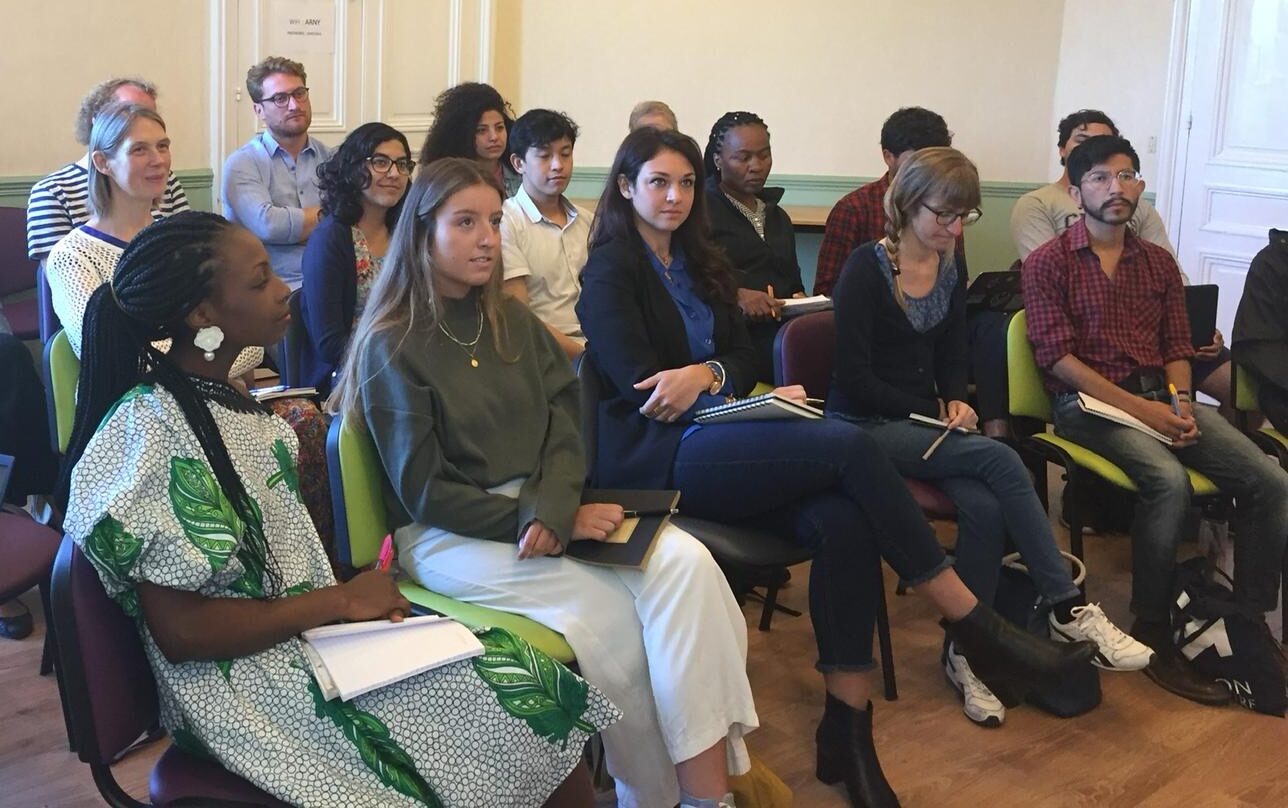 "We talked about what we mean by a 'united world', what peace, human rights are, and as a result what we mean by 'person'", explained Marco Desalvo, the NGO's president. "We made an effort to translate all the best practices that our young people promote each day in the world, into a language that can inspire the international institutions, to spread the spirit of universal fraternity in every area of society at every level, just as the Universal Declaration of Human Rights proclaims."
The young ambassadors were welcomed by UNESCO officials from the humanities and social sciences (youth branch) and the education sector (global citizenship and culture of peace).
"An open and free dialogue sprang up, allowing these delegates to discover New Humanity's activities in a better way, through experiences from the young ambassadors, who were able to act as one, seeing all they had learned in recent days and their positive experiences of global citizenship," added Grevin.
Each young person was given the possibility of personally meeting the UNESCO delegate from their country and express their vision regarding the huge challenges of peace, the environment and fraternity.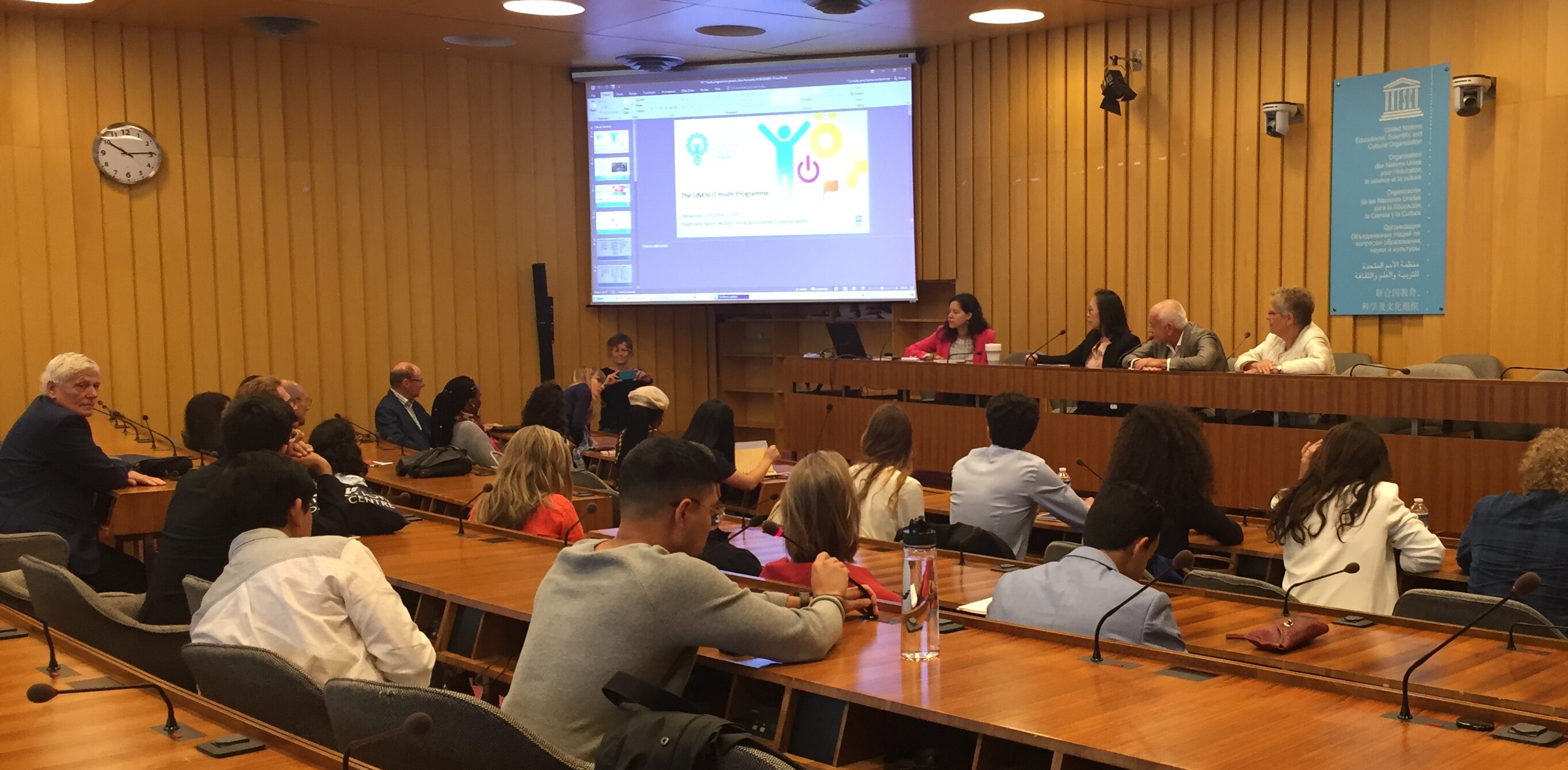 During the training course, the young people also had the opportunity to meet and speak with Monsignor Follo, a permanent observer to the Holy See, and Marie Claude Machon, Philippe Beaussant and Patrick Gallaud, who are the president, vice president and ex-president respectively of the liaison committee between NGOs and UNESCO.
"Thanks to this course I learned so much about the United Nations system and NGO activities worldwide", said Luciana, an Italian lawyer, at the conclusion of the experience. "Yet above all I rediscovered the true motivators that drove me towards this world. As an ambassador of New Humanity, I would like to promote the idea that supporting each other can make a great difference in creating a more united world. I understood that small
gestures can have a great impact on people's wellbeing. This is why I feel so privileged to be a part of this fantastic project!"
Pascal, who is Lebanese, shared: "When I first arrived, I was discouraged at not being able to find solutions for my own country. Then I found courage and hope, and I understood that we can persevere, we can truly work to reach a united world. I know it will happen! I am quite happy to be going back to my country and start working."
And Noè, from Mexico, said: "I arrived here with my friend Josef from the U.S. We live just a few kilometres from the border separating our countries. We are already working together on projects to help migrants. When we go back, we'll be able to put into practice what we learned here."
Tamara Pastorelli