We continue to share stories of solidarity from Focolare communities in countries that are still facing the battle against covid-19.
While in some countries we have "almost" returned to normality, in others the level of the pandemic is still high. Nonetheless, stories of fraternity continue to arrive from Focolare communities around the world.
Brazil is currently the country most severely affected by covid.  The Focolare community has continuously shown concern for the people in the greatest difficulty and has collaborated with other organisations in offering help.
The various communities scattered throughout the country have also tried to assess who was suffering amongst their own members. They made a quick census and calculated that needs can be met for 2-3 months through a "communion of goods" and some extra economic support. Economy of Communion entrepreneurs have also begun a fundraising campaign to help some of the most disadvantaged communities.
From the United States Matteo reports: "When covid-19 began its terrible and rapid diffusion here, we, the  staff of Living City magazine and New City Press,  asked ourselves what  we could do, besides following all the guidelines of the civil authorities? How could we help people to overcome the crisis? It was immediately clear that "social distancing" should not prevent us and others from loving.
So we created a series of videos, webinars and interviews with the hashtag #DareToCare, to inspire and encourage everyone to get in touch during these challenging weeks. We asked people to share in a 1-2 minute video how they "dare to care".  One woman said that while she was shopping she saw people panicking. So, instead of buying two large packages of chicken that had just arrived at the supermarket, she only took one to leave some for other customers.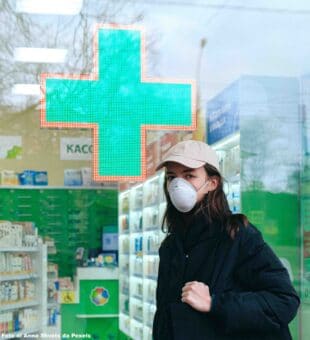 One pharmacist decided to stay open to serve his customers, but he had no protective equipment. 'When the crisis started, we had almost no masks and gloves,' he said.  He shared his concerns with his customers and they brought him masks themselves and so saved him money.
Another family of five people recorded their new daily routine: they work and follow lessons online from home, the daughter trains to keep fit for next year's track and field events, and everyone is trying new recipes to share with one another.  And the videos keep coming!"
Ulrike, a psychiatrist, says, "I work in a clinic in Augsburg, Germany. At the moment, my job entails responding to phone calls from the public. When one lady called, I realised that it was going to be very difficult to respond to her requests and I needed to make a special effort.  Eventually, I was able to give her the important information that she wanted.. An e-mail arrived in the afternoon: 'Dear Doctor, my husband and I would like to express our heartfelt thanks for your extraordinary efforts. If everyone was as helpful as you during these difficult times, there would be fewer problems.'"
From Buenos Aires, Argentina, Carlos tells us, " Following the death of a homeless person from the cold, in July 2019 the Bel El Jewish community began a campaign to help the poor: the campaign was entitled  'Don't be cold in front of the cold.' Our Christian friends, especially from the Focolare Movement, have come to help us distribute food to the homeless people.  We are not talking about "dialogue" here –  it's a matter of sharing our lives.
Then the coronavirus meant that homeless people could no longer live on the streets, so what were they meant to do? This was the beginning of the project  'Another meal for hungry people in lockdown.' Once again, Jews and Christians together, the Bet El Community and the Focolare Movement have embarked on the sacred task of loving our neighbours and not neglecting them."
The head of a junior school in Montevideo, Uruguay, tells us, "State funding enables us to provide free school meals for children from 48 different families who attend our school. Feeding these children became a big problem when classes were suspended due to covid. I started to pray and have more faith in God. Then, thanks to a foundation and some friends from Inda (National Institute for Food), resources arrived and we are able to distribute food baskets that will last for at least a month."
Lorenzo Russo