On 19 and 20 December the international performing arts group Gen Rosso will hold three Christmas concerts entitled "Life, Love, Care" at three different times to benefit different parts of the world.
The pandemic we are experiencing is disrupting the way we live, as well as how we relate to others and the world. Its impact calls us to deeply reflect on global issues, such as the challenge of implementing a project of human coexistence together that brings a better future for us all.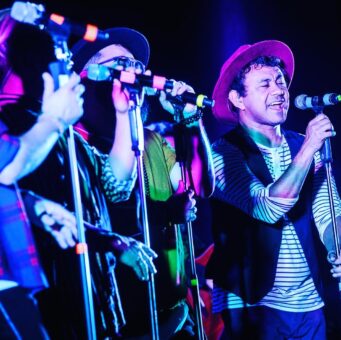 In recent years, the international performing arts group Gen Rosso has taken its celebration of life around the world through its "Life" concert.
Now is a time for rebirth, and Christmas is the symbol par excellence: Jesus, the Son of God, is born. And it is also the opportunity for a new rebirth to begin to build a better future, one that will only be possible if each of us gets involved by taking care of who and what is around us through gestures of love. They might be small, but they can be daily and concrete.
Gen Rosso is personally committed to this challenge, reaching everyone's homes to help them feel less isolated and bringing a message of fraternity.
Through their Christmas concerts, Gen Rosso hopes to celebrate life in all its facets (Life); spread love and beauty, and remind us of the importance of small daily gestures (Love); help everyone feel close to each other, and spread the message of taking care of those around us (Care).
Much like what the Gen 4 (the children of the Focolare) will do all over the world with their activity called "They evicted Jesus", Gen Rosso will contribute part of the ticket proceeds – a spontaneous, freely given donation – to the Fiore Educational Center in Mixco, Guatemala. The school for children and young people has been seriously challenged and compromised by the Covid-19 pandemic, and offers qualification programmes in the field of education with an emphasis on human development.
The concert dates are:
– Saturday 19 December at 1pm and 9pm (Italian time)
– Sunday 20 December at 11:59pm (Italian time)
For more information, visit genrosso.com.
orenzo Russo