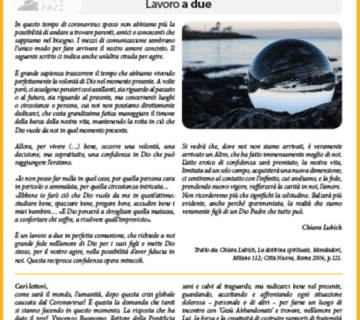 Mariapolis Newsletter 2/ 2020
Dear readers, What will the world and humanity be like after the global crisis caused by the Coronavirus? Right now, many are asking this question. The answer, that Prof.
Vincenzo
... (Search hits: 5 in body, 0 in title, 0 in categories, 0 in tags, 0 in other taxonomies, 0 in comments. Score: 1488.3) ...
Read More