Even our enemies.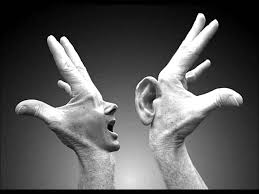 "Love your enemies" (Mt 5:44). This overturns our normal way of thinking and alters the very course of our life!
Let's face it. It includes any enemy whatever… and we all have enemies of one kind or another.
Perhaps the woman in the apartment next door, who is so unpleasant and meddlesome […]
Take the first step.
Another step in the art of loving is being the first to love by always taking the initiative, without  waiting for the other one to go first. This can be a real challenge for us, testing the authenticity and purity of our love.
This way of loving puts us at some risk, but if we are to love like God and develop the capacity to love which God has placed in our hearts, we must love as he does. He does not wait for us to love him but has always in thousands of ways shown us that he is the first to love, regardless of our response. […]
1 – (Source: Essere la tua parola – Roma – 1980, p. 29 – Ed. Città Nuova)
2 – (Source: Santi insieme, Roma, 1984, p. 49 – Ed. Città Nuova)