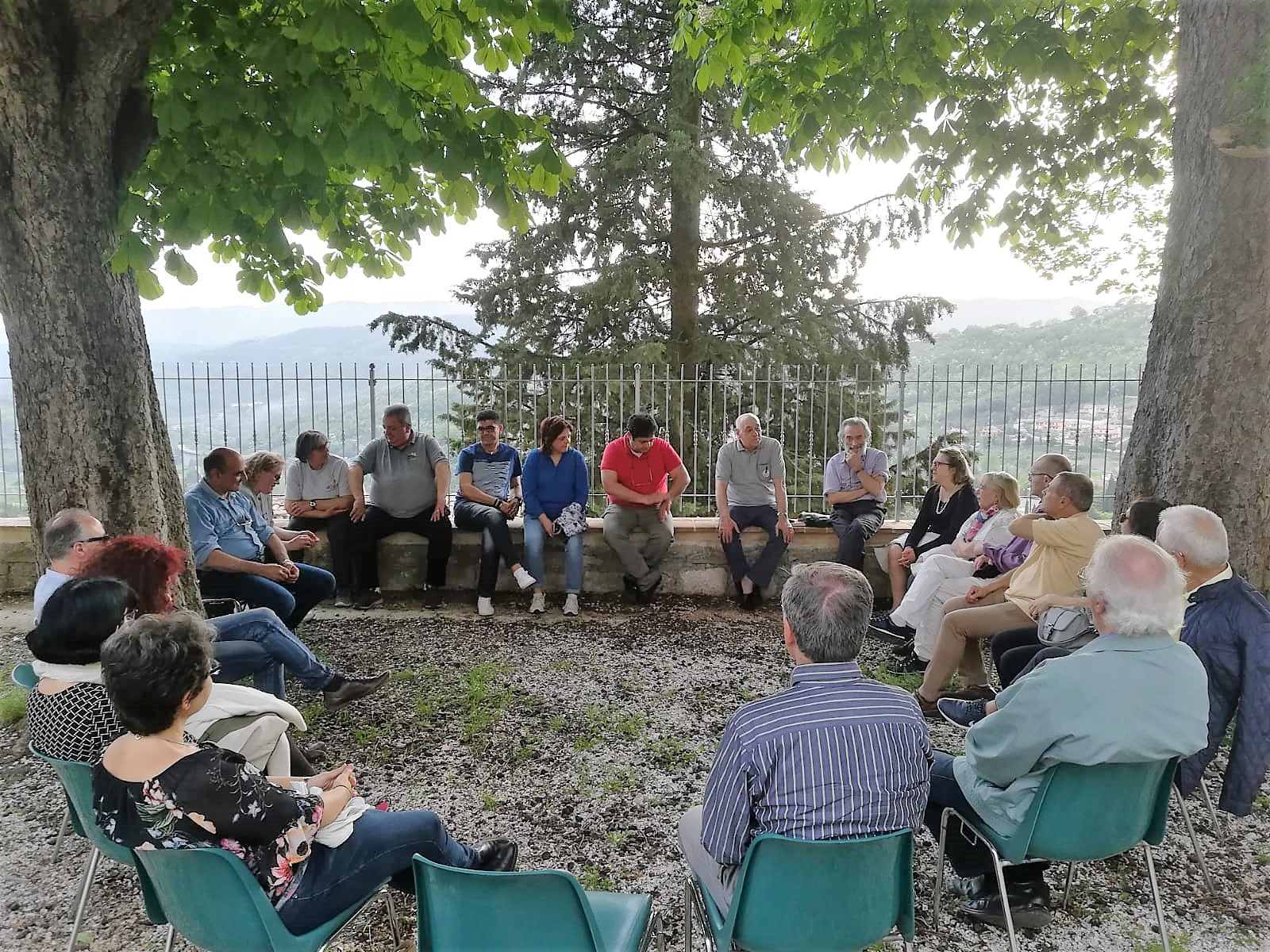 It was a moment of rest in the Umbrian hills, but also of training and sharing on an important theme, perhaps fundamental in the life of the couple: to enhance the diversity of the partners so that it does not constitute an obstacle but rather an opportunity to make the relationship even more alive and rich.
This is a great challenge, given that men and women appear to be from two worlds so different that it makes it difficult for anyone who wants to try to find common points between them to show that, despite everything, differences are the background.
This was demonstrated by the first work of the first day, when we were confronted with a reality that seemed to "leave no chance": the brains of man and woman, observed through the functioning of the two hemispheres, appear as the evidence of two realities so different that sometimes make problematic a common path: the myriads of connections within each hemisphere for the man, and the impressive multitude of connections between the two hemispheres for the woman.
By making it clear at once that this was not a medical seminar, we understood how important it was to start from there: two different worlds, however, able to exploit their differences in order to undertake the path towards complementarity and achieve reciprocity.
To put it simply, if I have what you lack and you have what I need,
we can truly be a gift to each other by enriching each other.
Such a program, in Nocera, could not only remain theory, but had to be verified and put into practice immediately on the field.  For this reason, each topic, presented with appreciated competence and professionalism, was followed by some practical exercises which involved the partners, intent on seeking a true and sincere dialogue within the couple.
It was an opportunity to put into practice what the theory had just explained: knowing how to speak, knowing how to listen and put it all together to get to a meeting point was the real challenge of the time spent at Nocera
We have rediscovered once again the importance of dialogue within the couple, within each couple, as something precious that must be preserved and guarded daily.
It then naturally led to a wider community dialogue, among all the couples, a work in plenary that yielded many good results because it was imbued with communion, participation, exchange of ideas, encouragement and intentions for the future.
It was important to start each day with a moment of meditation that always emphasized the unity of the couple, through a conversation of Danilo and Annamaria Zanzucchi, the first initiators of the New Families Movement, distributed like pills, over the three days.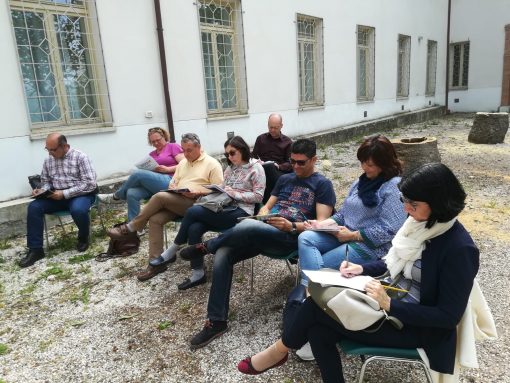 We were also able to appreciate a detail that has not gone unnoticed: when we talk about such delicate issues, such as the diversity between men and women, it does not hurt, indeed it is very useful, to downplay as much as possible some apparently burning situations, to give way to access to a comparison as healthy and adequate as possible, in a bright and fun way. This has been done through numerous sketch activators who, from time to time, depending on the theme, have been proposed and, as mentioned, very welcome.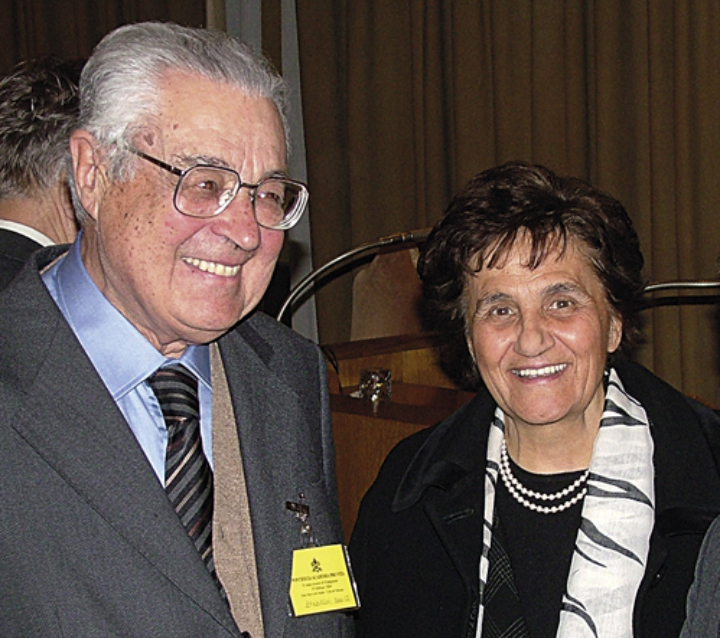 The evenings were exploited with an even lighter and more fun programme: the film "After Love" dealt with the crisis in a concrete and realistic way, offering various opportunities for reflection that emerged, like a film forum, after the screening and in the following days.  During the other two evenings games were proposed: one of them allowed each couple to describe, represent and finally tell their story to those present; others gave the participants the opportunity to express themselves about the role that each has within the couple in some particular situations.
But, as we said at the beginning, the three days of living together were also an opportunity for vacation and relaxation.  And so, in addition to the hills of Umbria, we were able to appreciate three cities of art: Nocera, Gubbio and Assisi to which we dedicated the afternoons.
By filling the cars as much as possible to avoid parking problems in the crowded weekend of May 1, we moved on both occasions, seeing and enjoying what the weather allowed us.
On both occasions the welcome given to us by the local communities was very appreciated, both in Gubbio and in Assisi, where we were welcomed into the Focolare for a moment of conviviality and sharing. On both days, however, we have had at our disposal guides who, in addition to helping us indicate the most appropriate routes, have given us the soul and essence of what was behind each city, each church, each street, highlighting what  it still represents today, after so many years.
Once we had each returned to our home town, and even on the return journey, we exchanged many messages that told us of the joy of rediscovering our love, of having taken advantage of the opportunity to go in depth
personally, within each couple and among all the members of the group, enjoying the great friendship that has been created.  The goals we had set ourselves in the previous days, during the preparation of the weekend, seemed to have been achieved, and seemed to have already borne fruit: one of them was to discover ourselves to be different but complementary.
Some impressions:
"It was a great meeting. Getting to know new couples, some of them still on their way, some of them who had reached their goal, helped me a lot. Those who are still on the way do not make me feel alone on the journey and those who have already arrived give me hope.
"Nocera. More new discoveries on how we are made and on relational dynamics of couples. Strong and addictive games. Days not to be missed for excursions in the area. You have enlightened my hopes. Here's to the next!