PABLO: Several years ago, we decided to make a move towards something we had always dreamed of: to live in a quiet area, have contact with nature and have a house where we could educate our children and grow together as a family.
To achieve this I left my permanent job and dedicated myself to "gardening" , which is an activity I like and was compatible with our project. Our families didn't understand, above all because I have a university degree as a Computer Systems Analyst But we felt that this project was right for our family and we went ahead trusting in God' s help.
Just as when I was a child, I prepared a "little list", with all the things I would need to start this new work: potting scissors, a spade, and all the tools necessary for this activity. A few days later, some relations for whom we had done a favour asked us to visit. When we arrived at their house they were waiting for us with a present: a lawn mower. It was a gift to thank us for what we had done for them. Another aunt, having heard of our project, gave us an electric saw and so, day after day, all the things I had put on my list arrived , thanks to the generosity of the many people who love us.
SOFIA: Meanwhile, I also decided to make my list for my work as an architect and received what was necessary for our new life, with the sensation in our hearts that God was helping us as we had hoped and believed.
Some years later with the arrival of new clients, we realized that it was necessary to hire an employee for the ECOGARDEN , this is the name of our company. After several interviews we still hadn't found the right person. At a certain point we remembered that we started everything by making little lists of all the things we needed and so we started to make a list remembering what is written in the Gospel "Ask and ye shall receive" and we entrusted in Providence to send us the right person.
Three days later Leonel arrived. An eighteen year old who came from a very difficult social background and who had decided to change his city in order to change his environment. He knew nothing of gardening; he had worked as a stocker in a supermarket and before that he collected cartons in the rubbish tip to sell.
PABLO: He wasn't the person we had imagined but we felt that it was important to help him by giving him the opportunity to learn a trade and above all by making him feel welcome and valued. By welcoming this person who was in difficulty we could thank God for all the good we had received as if HE had sent him to us.
It was a very special experience for me : I had to teach him to live with the plants, to discover that each one is a living being which needs a certain kind of attention and everything had to be done with care. He had to learn when and how to use the tools of the trade.
With time we made progress not just with  work but also in dialogue. One of the things he told me, in a moment confidence, was that he had a health problem in his mouth. My wife and I decided help him immediately. The first thing I thought was to show him where to go but then I decided it was better to go with him and this made him very happy. After  the first discussion with the doctor who advised on the next steps, we were always near him following the treatment. Sofia and I decided to invite him to stay with our family for a while.
To my surprise, I realised how his arrival in our company had brought many benefits because with his help I could have lunch breaks and other time off.. As regards work, he had learned different jobs perfectly and our clients were very satisfied.
SOFIA. We discovered that by giving work to a person who for various reasons had difficulty entering the job market ,we were contributing to a renewal of the world of economy and labour in the place where we live, and were following the spirit of the Charisma of unity of Chiara Lubich which we had learned  when we were young.
During the years, many young people have worked with us and there are many experiences of how  they began to live the culture of giving with clients, colleagues, people in need….
PABLO: A while ago a competitor told me he had lost a client resulting in an important loss of income which would have covered  for example his daughter's studies and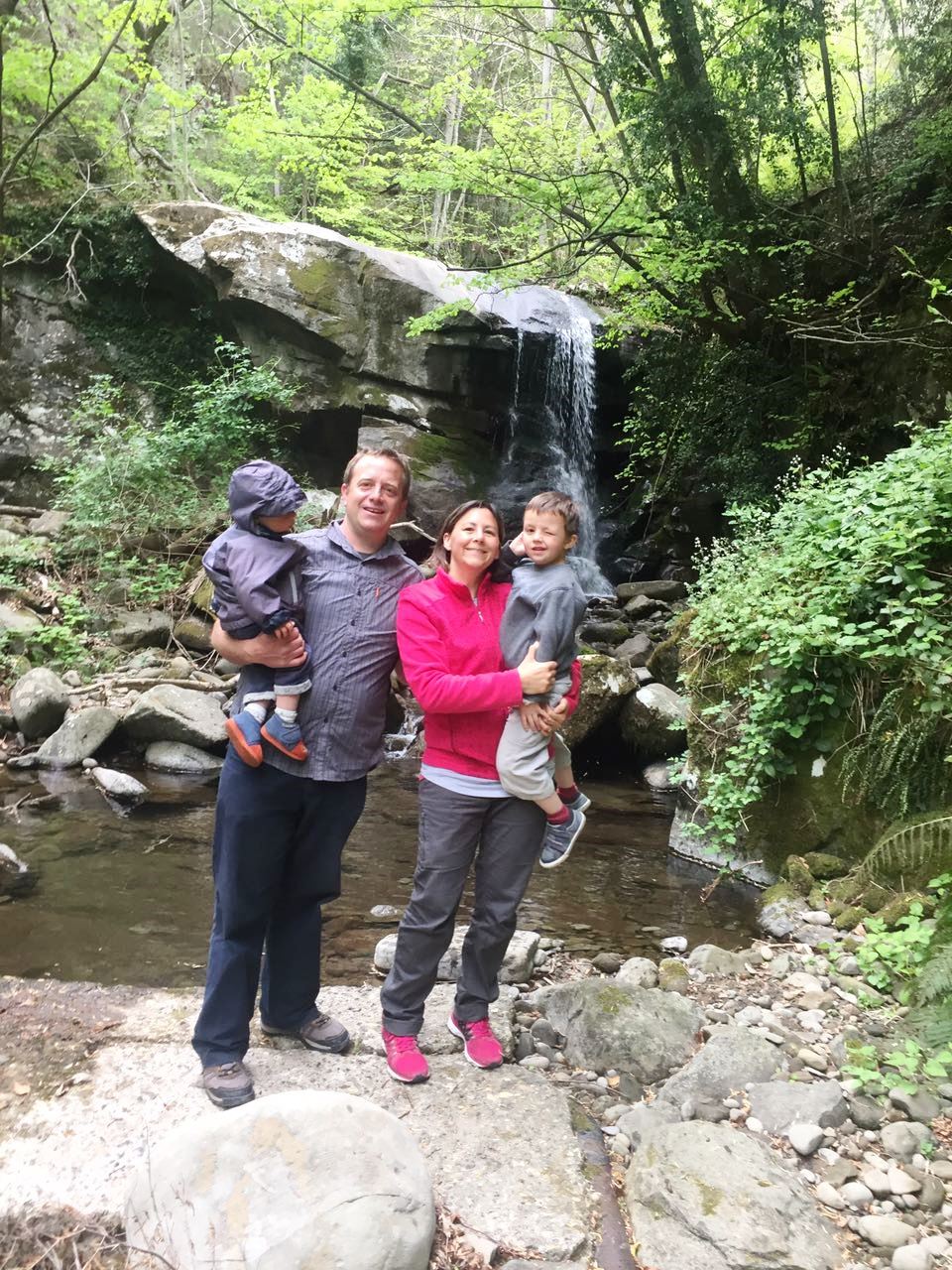 his loan , now unsustainable.
The only solution was to find new clients.
It was a drastic situation. I put myself in his position…and I asked myself: who do my clients belong to? Are they mine or God's who gave them to me? The answer was clear: My clients are GOD'S
I decided to suggest to three of my clients to contact my colleague and so in this way I could give my contribution, even if a small one, to help his situation.
This meant less income for our company,  in a moment where we didn't have a lot, but Providence arrived very quickly and new clients got in touch giving us more important and advantageous work.
Meanwhile , the colleague I had helped had received more money than expected from a client that I had passed on; and he decided to donate this money for projects to promote social inclusion projects of the Focolare Movement. It seemed to me not the right moment to be so generous considering his situation but he said "Then it IS the right moment to give!". I was speechless and it was a lesson for me.
SOFIA: Our little experiences rubbed off on our original families and friends and we noticed that our change of life style of several years ago ,that is leaving a secure profession to follow what our hearts suggested, gave fruit in ways we could not have imagined.  Also for this reason ,we decided as a family ,to take part in a Family School here in Loppiano in order to grow in our relationship with God which would better prepare us  for this service to humanity which we love and want to spend our life for.
We are here with families from all the world. I was surprised at how our children play with the other children even if they don't speak the same language. It is lovely to see how the other children share their toys and their books to read and to colour.
We live the experience of sharing property which means you are never without as in a big family and the Art of Loving which Chiara Lubich taught us to live, so we as to be the seed which dies in the ground of this world in order to generate hope  and the desire to live a life which is beautiful and truly free.
Sofia and Pablo Tournier