W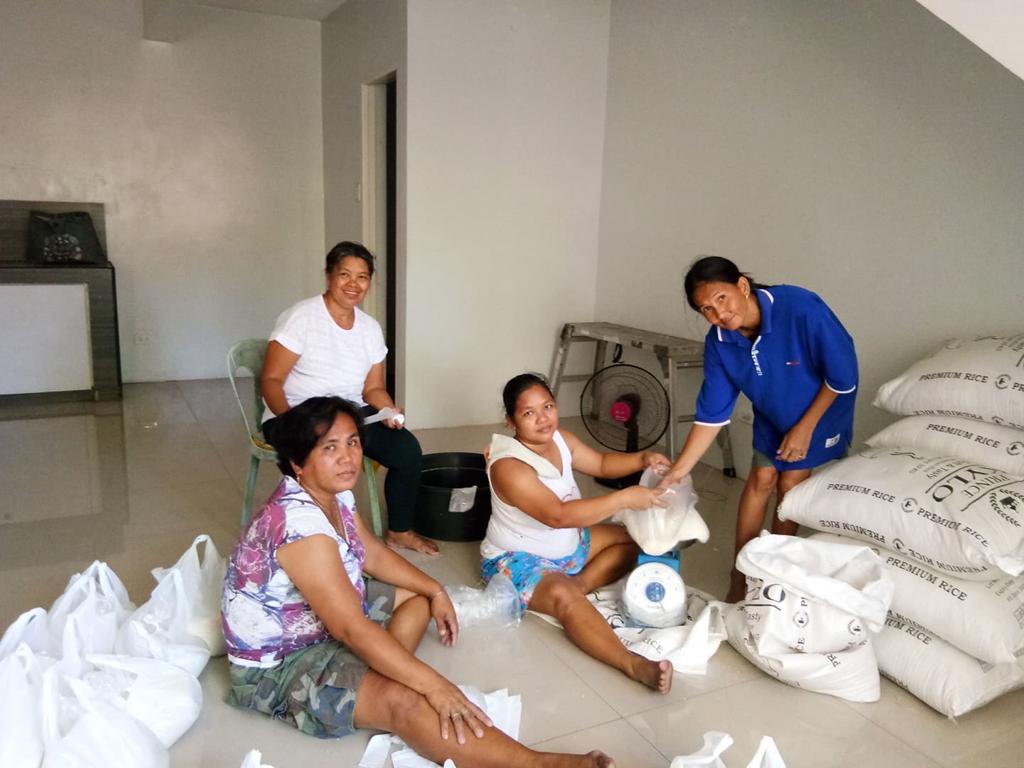 e decided to intensify our online conversations and communication to help and support one another. This gave rise to a unified stand to do something concrete for those who don't have the option to stay home because first, they were in the frontlines battling the disease and second, because they feed their families on a day to day basis.
The i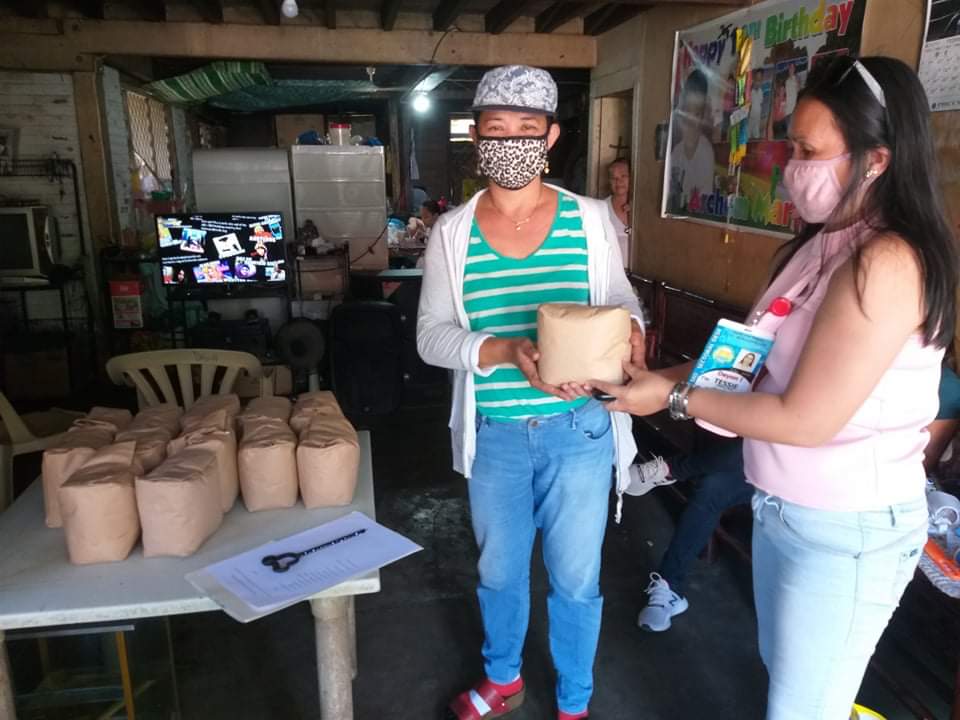 nitial step was to provide a meal for the health workers in the Covid19 section of our government hospital. It was well appreciated by them. In the next days, a few private citizens offered food for them so we thought of identifying the "gray areas" in our city. We connected with the Sectoral Desk of our City and an NGO (People's Development Council) to help us with the logistics. We got the list of thousands of possible recipients for the rice packs. We identified 500 of the badly hit sectors of the lock down. They are the following: "kargadors", ambulant vendors like the balut, peanut and tempura vendors, masahistas, souvenir street vendors. We pooled in our resources as a community and some of our close adherents came up with the amount to pack all 500 rice packs of 2kilos each. The community could not gather together to do the pa
cking physically because of the DOH guidelines on physical distancing so we designated 2 homes for the packing job. The members of the household in those homes did the packing so 'physical istancing' rule was complied.
To our joy the packs were picked up by the NGO personnel and the Sectoral Desk of the City and
distributed them to the recipients with proper documentation. After the first round of distribution there were more donations coming because people around us got to know of our project. It came to our knowledge that the person in charge of the Sectoral Desk presented our project to the Mayor and asked him what are the concrete actions that the city is doing for the poor families
affected by the lock down.
After the first round of distribution, many donations kept coming from people outside the movement who wanted to help too. There was fear to be out again and do the legwork to purchase the rice and food items needed for the packs. The person in charge of the purchasing did so with utmost care and safety to avoid getting the infection. Then, a second round of distribution materialized to 100 recipients from another sector, this time the parking boys and night market vendors. We did not have to look far for those who needed these packs too, we identified 20 from the children/youth who attends our monthly
(Source: New City Press PH #RaysOfLigth# – Written by Eleanor Villegas)