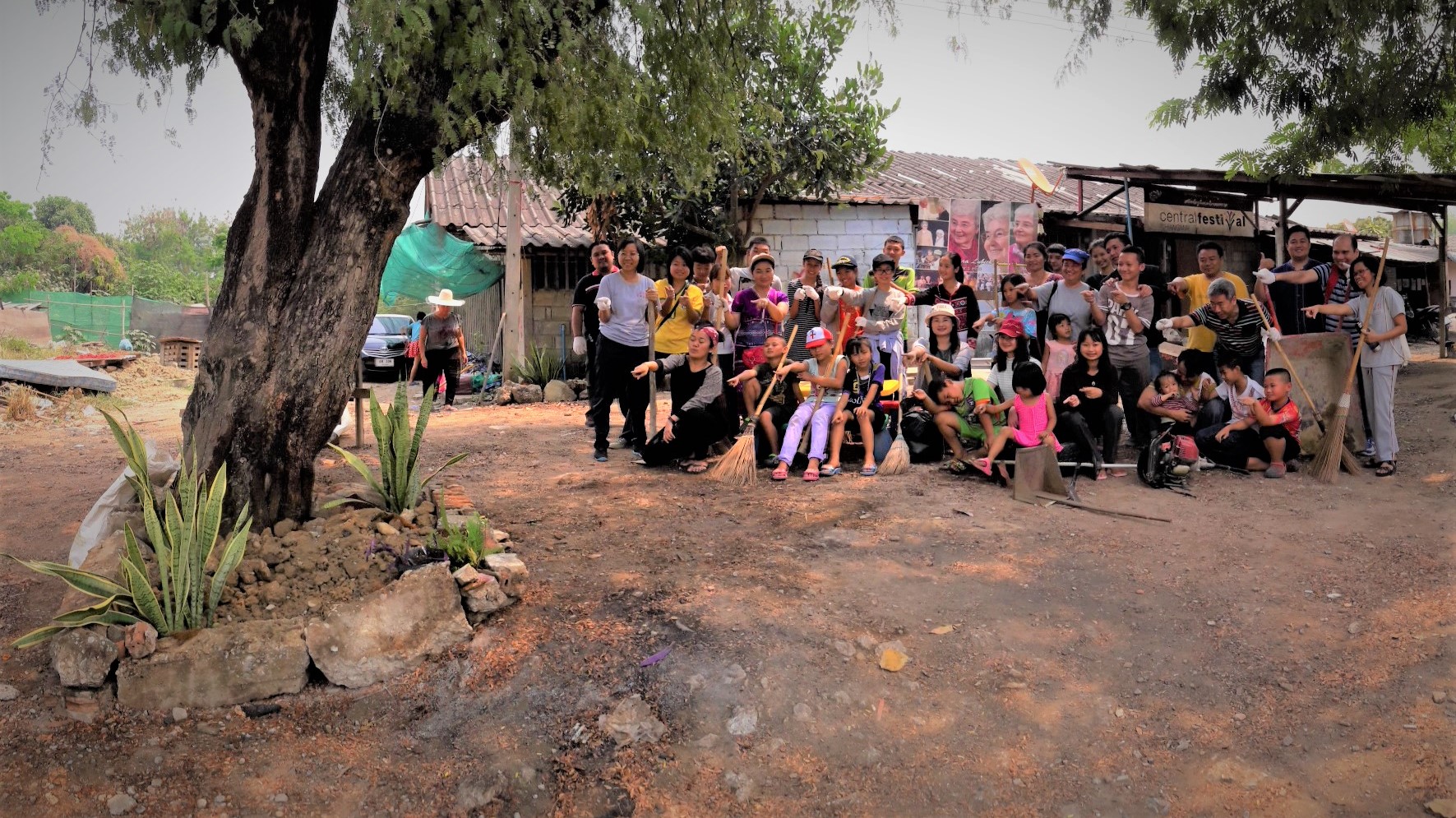 "At the meeting there were120 participants , almost half of them children. Not all the adults were couples, since it was not possible for both to participate. Some families from Bangkok were also present.
It was not easy to prepare the meeting because of the distance and everyone's commitments, however, thanks to modern technology, the organizing team (made up of 2 Focolare, Myrra and Mark, Edmund and Esther and us), was able to discuss and fine-tune the programme. The main theme we chose was that of mutual love in the family. Chiara Lubich's meditation was followed by testimonies that helped to substantiate reflection within the family. The relationship of mutual love was considered from the perspective of a couple, their relationship with their children, always offering practical suggestions, examples and experiences. Although Edmund and Esther were not present at the Camp, they made a video sharing their lives and  their testimony made it easier to understand how a couple can love each other concretely and how everyone wants to be loved.
The programme mainly involved the exchange of concrete experiences. Some wives shared their difficulties and needs, such as the desire to be helped more by their husbands in the home. We gave the children the possibility to express how they wanted to be loved by their parents by writing and communicating directly with them.
Another topic addressed was the 5 phases in a couple's life: honeymoon, routine, middle age, maturity, golden age. Particular attention was paid as how to overcome the crises that can arise in each of these phases, Myrra and Mark shared their experiences and we also offered our testimony. The couples were given time to reflect, asking themselves what stage they were going through and how to deal with specific challenges.
On Sunday morning we organised a seminar on communication, followed by exercises, games and questions to enable couples to participate more actively and provide concrete suggestions to help build mutual love in the family.
Some people were touched when we shared our painful experiences, but in the end everyone felt the peace and light of the special atmosphere between us.  Personally, we experienced that we received much more than we gave. Some impressions of the couples present:
I will help my wife more, having understood more deeply her daily toil. We are of different religions and our family sometimes suffers because of this, but I am encouraged to move forward and help one other. 

I often dedicate more space to my hobbies than quality time with my wife. I will try to love her more and help her take care of her parents. 

I have come to the Camp for the first time: my family is not perfect but I feel the warm welcome of the Focolare.

Family life is like being on stairs, sometimes you go up and sometimes you go down. It's nice to have families to share good and bad moments with.

At first I thought that Alve and Ivan were a perfect and happy couple, but when I listened to their experiences of difficulty with each other and with their children, I realized that we are not alone.