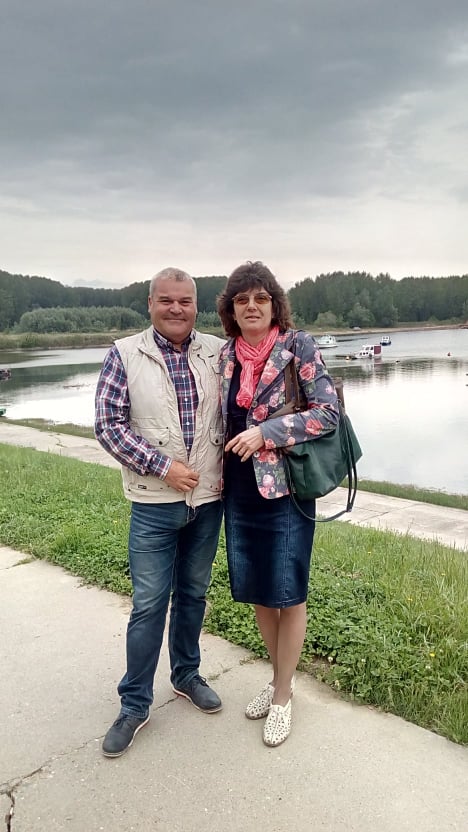 We report the experience of a family from a town in Bulgaria in Loppiano who, after 28 years of marriage, 'get back into the game' to live the experience of the Loreto School.
Stancio
We have been married for 28 years and have three children: Giorgio is 27, Ioana is 20 and Katerina is 16. We live in a small village which is 10 km. from a small town in south-east Bulgaria.
We come from a country that was once part of the communist block.
We had been a family for a few years when Irina, after knowing the Focolare Movement,  began to attend the Church and I did not like this at all! I was also a little worried because I did not want anything to interfere with our family life. My wife, whom I loved so dearly, spoke to me of the Movement with such love and enthusiasm but I didn't want to hear anything about organizations, movements or similar things.
I had lived, was educated and worked in another (totalitarian) era, with a different system of values. I had been a leader in the communist youth organization and I had educated people in this.  My ideals at that time were the same as those she now spoke of; unity, equality and brotherhood but seen through another prism. Mine – Lenin's- and hers – God's, who I did not know and did not understand, but at the same time I appreciated the positive change in Irina. This was a difficult time for all of us.
Irina
I grew up in a family without faith, except for my grandmother, thanks to whom I was baptized into the Greek Catholic Church.
When I married Stancio, we promised each other that each one would have their own freedom to realize themselves personally, to act independently and make their own choices; of course without jeopardizing the unity in our family. So, when I started attending church after many years, I didn't think I was doing something which was not right.
Some relatives on returning from the Mariapolis, told me about the atmosphere there, the people they had met and gave me a book about Chiara. This is how I got to know the Movement and this new way of living according to the Gospel. I began to go to the meetings, trying to apply in my daily life what I had heard and experienced. I began with small "acts of love" trying to see Jesus in others and build unity with everybody. Obviously it was more difficult for me in my family, because Stancio was against my new ideas and my friends. At one meeting, I understood that I had to accept my husband as he was and love him without wanting to change him. I left everything "in God's hands" and I never stopped praying for unity in our family. And the answer was not long in coming.
Stancio
A trip to a Mariapolis holiday in Slovenia changed me forever. I rediscovered myself and found God through the love of others. I was particularly struck by the fact that in the Movement no one tries to teach the other, to change him to be like them, to possess him or take away his freedom.
This helped me to continue to "work" on myself in the following years and in comparing, as far as I could, one ideal with another, I discovered that the ideal of the Movement was "founded" on the foundations of Christianity and this was its beauty and indestructibility. The desire to know more about Christ was born within me. The Word of Life helped me to understand how much the Gospel is "alive" and the possibility of living it even today. As time went on, I came to desire to be baptized. In 2006, I chose to be baptized in an Orthodox monastery where the monks of St. John of Rila live, which I considered to be my heavenly patron saint (even before my baptism). Even though I am baptized in the Orthodox Church, I cannot divide Christ and Christians into Catholics, Orthodox and Protestants, and I suffer tremendously from this division.
Irina
Because we both knew the Movement, we began to help the Focolare more actively and participate in various initiatives. Both of us, almost at the same time, felt that we wanted to give ourselves completely to God and begin our formation as married Focolarini. We are currently responsible for New Families and we are trying to live in unity with the Focolare for all that is happening in Bulgaria.
For many years we have had the desire to come to Loppiano but we did not have the possibility to do so. Now we are here for four months at the Loreto School to get to know the Work in its reality and to experience unity in this city of Mary. Last but not least, we would also like to learn Italian.