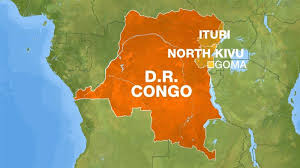 At the end of November, Editha was contacted by a neighbour who asked her if she knew of any "meaningful" activities in preparation for Christmas. This prompted her to consider which activities could strengthen the community and convey the Christmas message of Jesus' love in the neighbourhood.
Given the "lockdown" situation, Editha, Meinolf with their children, made this proposal to their neighbours, about 60 people; at the beginning of Advent, they could prepare activities to foster community spirit which would respect the anti-Covid- 19 and social distancing rules but would pay special attention to those with whom they normally have little contact with.
Editha writes: "The first proposal was to prepare small gifts to be exchanged. They were made in a simple homemade way as a sign of mutual affection, each person placed their gift in front of another`s door. This gave the neighbours an opportunity to meet people with whom they had not yet had contact (even if they lived just across the road); to welcome new families who had just moved in or rekindle lost contacts. Everyone wanted to participate!
A neighbourhood chat group was formed where many shared their personal reflections and their positive impressions of this experience.
In order to extend the "love of neighbour" experienced in the neighbourhood to the needs of the world, four families decided to make a collection by singing Christmas songs in front of the houses, in separate and distinct groups, in compliance with the anti-Covid -19 restrictions. A total of 1500 euros was collected and donated to a school in Goma, Congo.
At a subsequent zoom event, a German Focolarina who lives in Goma was able to present the school project and answer questions. Filipa, a nine-year-old girl asked why people in Goma do not wear face masks because of Covid, we could see this in the zoom, and we learned that the most urgent problem in the Congo is hunger.
This moment was the culmination of the neighbourhood`s activities, which seemed to extend from Leverkusen to Goma!
The one-and-a-half-hour zoom programme was prepared and performed by families with a variety of cultural performances: classical pieces, a German song, a Portuguese Christmas carol and an American jazz duet. We presented and with our children acted out a short video about Christmas and then through a reflection highlighted the spirit in which to live it.
The whole neighbourhood seemed to have turned into one big family, united in one room, even though we were all connected online each at our own computers.
There was a lot of positive feedback, for example one lady said the experience had done her a lot of good after a long period of isolation; a young student was grateful for the spiritual input, another neighbour said that at first, she thought that by singing Christmas songs and doing a collection for Goma, she and her family were" offering a gift", but in fact they received a gift. They themselves have been 'enriched' by this experience. Their son Dylan was grateful for these family and neighbourhood activities because they made him live a real Christmas experience this year.
And I must add, I too and indeed all of us (in my family and throughout the neighbourhood) were enriched by this Advent experience that we shared with everyone."
Editha and Meinolf Otto (Germany)