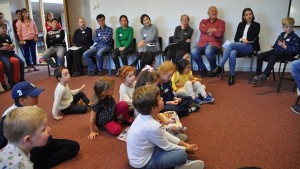 The meeting took the perspective of children's spirituality, and looked at how even the youngest children can be protagonists in putting the gospel into practice. The afternoon saw people from 10 nations and 3 continents united in the desire to bring love into family life and all the relationships around them.
A teacher shared some of her experiences of being a Gen 4 – the 'fourth generation' of the Focolare movement, involving children aged 4-8 years old – and also how she tried to pass this life on to her children.
Another grandparent spoke about living the spirituality of unity with her children without expecting them to be 'saints' but sharing the same foundation.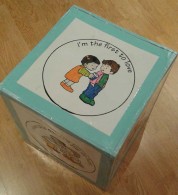 The children made cubes of love and learned a song which involved everyone. A local doctor shared how she uses the cube, with its suggestions for living, with her children, as well as the Word of Life which comes in a child-friendly format.
All left with the desire to roll the cube every day and try to live out the motto that appears on the top. One mother said "Even though our children go to a Catholic school, we don't often meet like- minded people who actually speak about Jesus. It's wonderful to meet with other families who want to live the same way."
This group would like to continue meeting monthly. If you would like more information contact the Focolare in Liverpool