Ripon Mariapolis Day
Saturday 2nd July 2022
10:30am-4.30pm
The Arches at Holy Trinity Church, Ripon HG4 2ES
Parking on Church Road or Kirkby Road or in supermarket Booths (pay & display)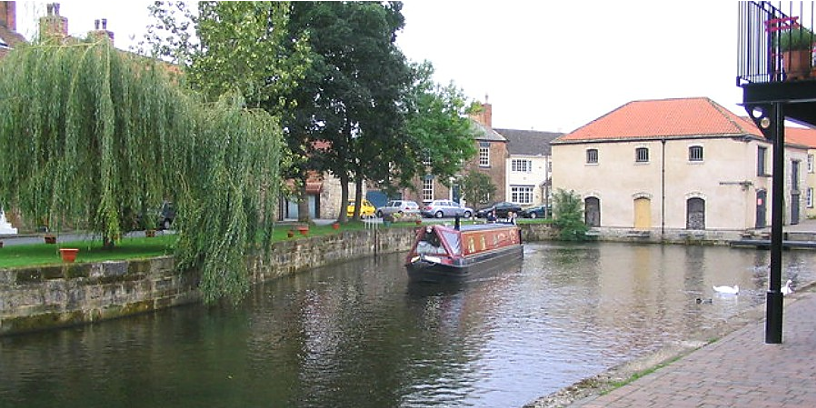 How do we build a more united world together?
All are invited! Do join us!
Programme includes:
Activities for children and young people
An opportunity to discover Ripon
For lunch: you are invited to bring your own packed lunch.
Tea, coffee and soft drinks will be provided.
If you need more information please email christinahoare37@gmail.com or ring Christina Hoare 01765 692187
Bookings are now open!
Please book using this link: https://tinyurl.com/RiponMariapolis22
or contact Helen Copeland 07731 774319
Donations for the hall are welcome

Midlands 
DO  JOIN  US!    

ALL  AGES  WELCOME! 

    

For more information contact:


David Hickey at 078 4625 6839  
or email: focolaremidlands@focolare.org.uk
London, South Wales & South of England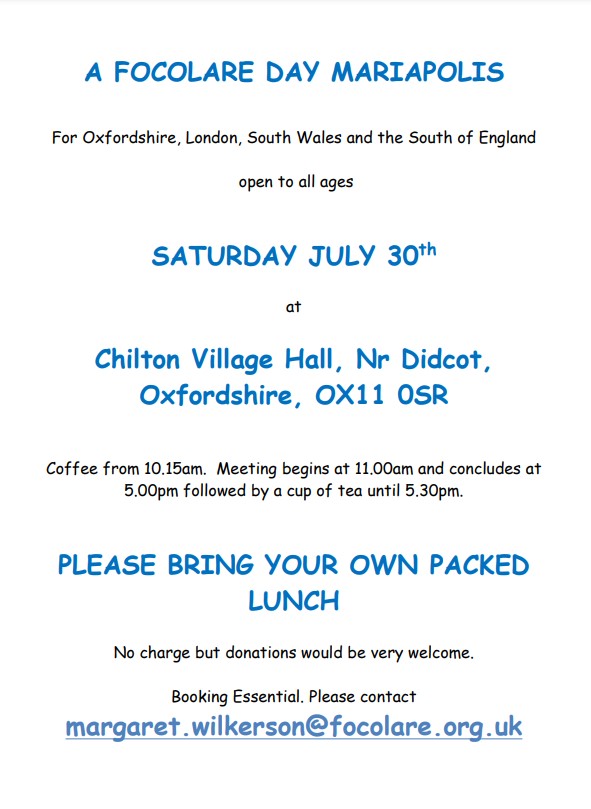 Scotland